Cody Rhodes is set to compete on WWE SmackDown in a couple of days! The American Nightmare is scheduled to headline WrestleMania 39 in just over a week, but before he can battle Roman Reigns for the Undisputed WWE Universal Championship, he has to defeat a different star on the blue brand.
The Royal Rumble winner will clash with the talented Ludwig Kaiser. Kaiser is a member of Imperium, alongside Gunther and Giovanni Vinci, and primarily acts as a tag team wrestler.
The news of the bout sparked a lot of debate among fans on social media. Many fans, specifically those of All Elite Wrestling, questioned why the match was taking place in response to criticisms often levied against AEW. Many fans have been critical of alleged random matches with no build or clear reason taking place on Dynamite and other programs.
Whether somebody agrees with the AEW booking criticisms or not, there are certainly a number of reasons why Cody Rhodes and Ludwig Kaiser will clash on SmackDown and this article will dive into several of them.
Below are five reasons why WWE has booked Cody Rhodes vs. Ludwig Kaiser on SmackDown.
---
#5. Officials might want Cody Rhodes to get another solid win ahead of his title match at WrestleMania
Cody Rhodes will be challenging the Undisputed WWE Universal Champion Roman Reigns at WrestleMania. This comes off the heels of The American Nightmare winning the 2023 Men's Royal Rumble Match.
While Cody being back is great news as he's a top star, he's only had four televised bouts since winning the 30-man affair. Rhodes has successfully put away Chad Gable, Baron Corbin, Finn Balor, and LA Knight over the past two months.
WWE likely booked Cody Rhodes and Ludwig Kaiser in a match on SmackDown to give Cody another win heading into The Show Of Shows. Fans often want wins and losses to matter. Rhodes picking up big wins ahead of his title shot helps boost his credibility.
---
#4. Ludwig Kaiser would get a big rub from wresting The American Nightmare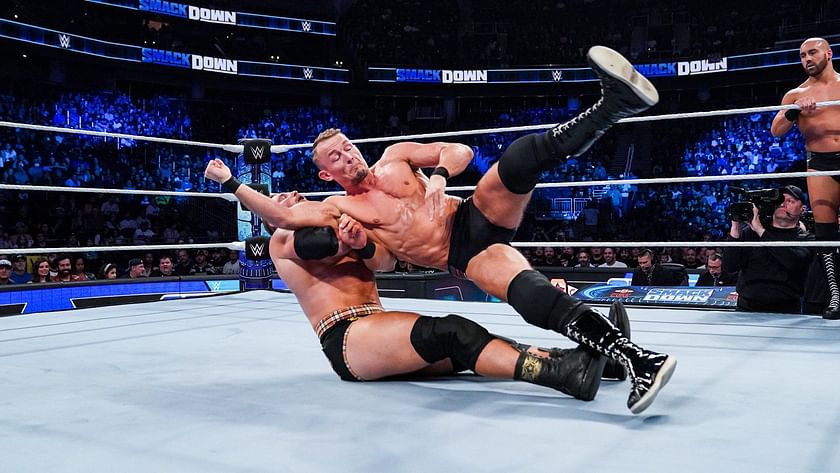 Ludwig Kaiser is extremely talented. The WWE SmackDown star first got exposure in the company on NXT UK before moving to NXT in the United States. While there, he and Giovanni Vinci held the NXT Tag Team Titles on multiple occasions.
Since joining the main roster, Kaiser has been able to show off his talents from time to time, but he's been primarily relegated as a flunky for Gunther. The creative minds in World Wrestling Entertainment may be looking to correct that.
Given Cody's current standing and popularity in the company, anybody he's matched up with feels more important. Ludwig may be paired up with Cody on SmackDown to help "give Kaiser the rub" and make him a bigger star.
---
#3. The company might just want a good match on SmackDown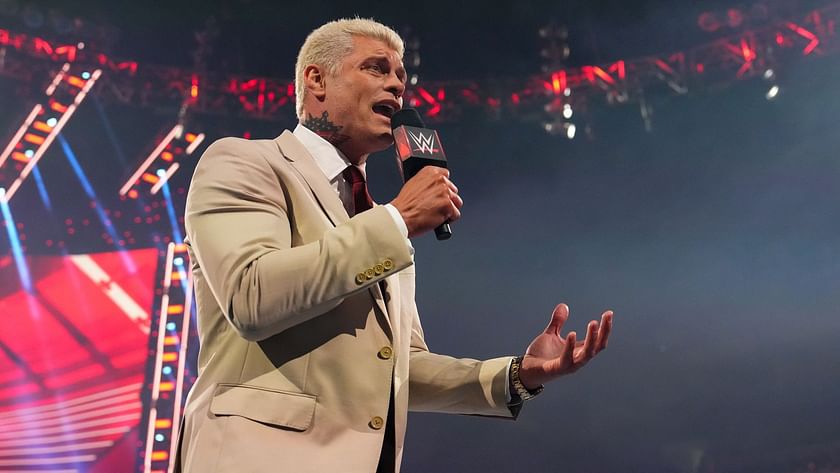 There are many reasons why a match can be booked. They're often done with the goal of starting, extending, or ending a rivalry. Sometimes they're made to make one talent in particular look like a star.
Still, pro wrestling is a simulated sport and some matches are made just to be a good match. While critics of both WWE & AEW may disagree with that notion, sometimes matches can be booked just for the sake of providing ten minutes of quality action.
While there are plenty of reasons to book Cody Rhodes vs. Ludwig Kaiser on WWE SmackDown, officials likely realized that the two will probably have a really good match together. When trying to make entertaining television, that's a solid reason to book a bout.
---
#2. The bout may be used to tease a Gunther feud for after WrestleMania
WWE WrestleMania is the biggest show of the year. Numerous major stories are built up each year in order to climax at the major event. Both fans and wrestling personalities alike look forward to the Super Bowl of professional wrestling every spring.
Still, pro wrestling is a year-round industry. As soon as WrestleMania comes to an end, WWE has to start working on RAW, NXT, SmackDown, and the rest of its many programs and events. New feuds are always necessary.
World Wrestling Entertainment likely booked Ludwig Kaiser vs. Cody Rhodes on SmackDown to tease a future rivalry between Imperium leader Gunther and The American Nightmare. Many believe the two will have an epic title feud in the future. Building towards it early helps make the match mean more later.
---
#1. WWE explained the match on The SmackDown LowDown
While this article has covered four behind-the-scenes reasons why the WWE SmackDown bout between Cody Rhodes and Ludwig Kaiser was booked, there's also an official in-story reason. This was revealed on The SmackDown LowDown.
Megan Morant interviewed The American Nightmare backstage about the happenings from last week's episode of Friday Night SmackDown. Surprisingly, Ludwig Kaiser and Giovanni Vinci interrupted the interview and tensions were raised. You can watch the interaction in the video above.
While their interaction wasn't some groundbreaking segment, WWE did provide a storyline reason for the two stars to clash on the blue brand. This, mixed with the various behind-the-scenes strategies, provides ample reasoning for the match to take place.