Why Hulk Hogan shouldn't be the one inducting 'Macho Man' Randy Savage into the Hall of Fame
2.31K //
14 Jan 2015, 23:52 IST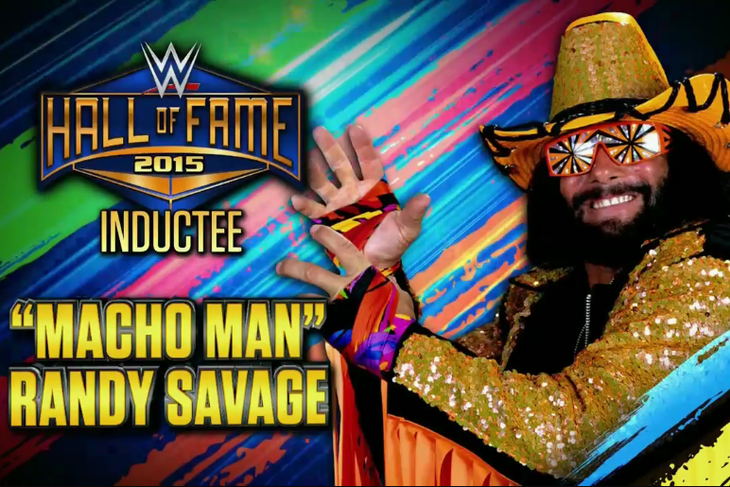 For anyone who lived through the 80s, they bore witness to the rise and boom of the professional wrestling industry. A lot of that had to do with Vince McMahon Jr. going global with his promotion, breaking away from the old territorial system, as well as breaking the shackles of the business which confined it to merely a strongman's show. Professional wrestling, with the Rock n' Wrestling connection, became a global phenomenon, and soon enough, transcended the sports genre to what is now known as sports entertainment.
Vince McMahon however didn't do it all by himself. There was one man who spearheaded this transition, and by all accounts was the most popular superstar in the industry during its heyday. Every youngster around the world knew who Hulk Hogan was although not necessarily who he worked for. Hogan, with the help of Vince McMahon, achieved superstardom, and became the face of the then WWF for over a decade.
Almost all the superstars of this generation grew up watching and idolizing "The Immortal One", although most of his peers and colleagues couldn't stand the man outside the business.
During the mid-80s, Hogan teamed up with another superstar who was winning people over with his unmatched charisma and his unique personality. The "Macho Man" Randy Savage soon became the No. 2 guy in the WWF, and rivaled The Hulkster in popularity and the mainstream appeal. Savage would go on to win the WWF Championship, and joined forces with Hulk Hogan, which was known to the fans as The Mega Powers. Savage stayed with the WWF till 1994, and then jumped ships to the WCW.
Although what happened during this time was never made public, both Vince McMahon and Randy Savage harbored ill well, but that was nothing compared to the problems brewing between Hogan and Savage. Savage since then went on record to state his distaste and hatred for Hogan, and even released a mixtape, rapping about Hogan, asking him to "Be a man". Savage also spoke about the two nearly coming to blows during an altercation, when Hogan attended the tapings of TNA's Impact show over a decade ago.
However, after Savage's unfortunate demise, Hogan claimed that both men had reconciled and were back on talking terms – something that The Ultimate Warrior claimed was a lie. Warrior talked about how Savage couldn't even stand Hogan, much less talk to him and befriend him. Warrior claimed, much like many other superstars, that Hogan was trying to steal the spotlight, and was trying to make himself relevant once again at the expense of Savage.
In a shocking turn of events, Warrior passed away last year after getting inducted into the Hall of Fame, and Hogan once again came out saying both men had put their differences aside, and were back on talking terms.
After Hogan's claims were made public, Warrior's widow, Dana issued a statement on behalf of her family, saying that she was upset with Hogan's comments, and stated that Hogan was the only person who didn't reach out to the Warrior family after his passing. Her complete statement can be found at this link.
Hogan was a great superstar and will arguably go down as the greatest WWE superstar in history. However, Terry Bollea the man was never a good role model (as history has shown us, even with his son's incident when he remarked that the person who was permanently paralyzed because of his son "had it coming"). Hogan always had the knack of trying to steal the spotlight from others, and even if we forget his misgivings as a human being, Hogan is the last person who should induct Savage into the Hall of Fame.
Savage never liked Hogan, and Hogan inducting Savage into the HoF will leave a bad taste in the mouths of the fans of Savage around the world, who've been waiting for years to see their beloved superstar getting inducted into the WWE Hall of Fame.