WrestleMania 1 - Trip down memory lane
1.46K //
28 Jul 2013, 00:42 IST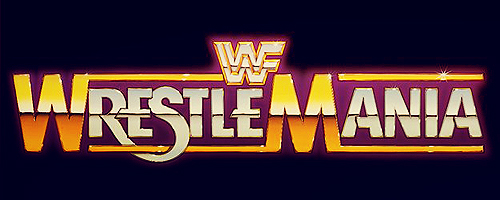 In some ways, the inaugural WrestleMania, held March 31, 1985, at New York's Madison Square Garden, was the most special one. Never before had such a large audience witnessed a wrestling match as those present in the arena and those viewing the action on closed-circuit telecasts and the infant medium of pay-per-view television – a technology that the World Wrestling Entertainment would soon develop and claim as its very own.
The Rock 'n' Wrestling connection was a central theme of the night, as WWE Women's Champion Leilani Kai, managed by perennial titlist, the Fabulous Moolah, dropped her championship belt to Wendi Richter, managed by none other than rock star Cyndi Lauper – then at the peak of her singing career.
Lauper was one of the most fervent Hulkamaniacs. Prior to the historic event, she went around the United States extolling the virtues of WWE Champion Hulk Hogan, who had won the World Wrestling Entertainment Championship Belt for the first time the year before. When Rowdy Roddy Piper – then known as "the man you love to hate" – condemned rock 'n' roll, Lauper vowed that her friend the Hulkster would gain revenge in the main event.
Hogan teamed with television and film star Mr. T; they had met when both were featured in the film Rocky III  in an unforgettable contest against Piper and Paul "Mr. Wonderful" Orndorff.
Seldom had a match been so wild. With the capacity crowd in a state of euphoria, T proved that he could mix it up with the big boys, as he surprised Piper with a fireman's carry and dumped him on the canvas. Soon Hogan was in, atomic-dropping Piper, then ganging up with the rugged actor to double-whip and clothesline the Rowdy Scot. It was only after Orndorff smashed the champion with a foreign object – and Piper bashed him with a chair outside the ring – that the unpopular pair gained an edge in the match.
Mr. T rushed to his teammate's aid, relying on street-fighting techniques he had picked up on the rough streets of Chicago. The match continued at a furious pace until everyone was brawling in the squared circle. As Hogan struggled with the brawny Orndorff, Piper's "bodyguard" Cowboy Bob Orton jumped in and tried to slam his arm cast on the titlist's head. But Hogan moved, and the weapon crashed down on Mr. Wonderful, who looked less than fabulous as he fell to the canvas and was pinned by the Hulkster.
Hulkamania was already an established institution. From this moment on, WrestleMania would become a household word as well.