Wrestling legend Buddy Roberts passes away
4.50K //
30 Nov 2012, 13:40 IST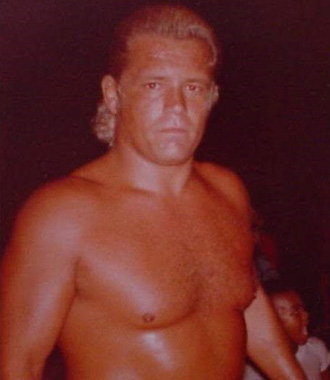 In the couple years or so that I've been an internet wrestling writer, I've had to write about a lot of deaths. From my good friend "Dr. Death" Steve Williams, to one of my idols in "Macho Man" Randy Savage, to guys that I just respected the hell out of like Brad Armstrong. And each time I do it, it never gets any easier. Unfortunately, I'm about to do it again.
It was announced yesterday morning that the legendary Buddy Roberts had passed away. He was 67 years old at the time of death (although there are conflicting reports that stated his age at 65), and his cause of death was unknown as of this writing.
For those that may not recognize the name, such as some of the younger fans out there, Roberts was an integral part of the Fabulous Freebirds, one of the most recognized and influential stables in wrestling history. In fact, there is an "unofficial official" rule in wrestling that states if a pair of wrestlers are a company's Tag Team Champions, but are members of a bigger faction, any two members of that faction can defend the belts. The Freebirds were famous for doing this, and this rule is commonly known as "The Freebird Rule".
Anyway, Roberts (real name: Dale Hey) started his career in the Pacific Northwest, a former hotbed for pro wrestling. There, he competed as Dale Valentine, claiming to be the brother of the legendary Johnny Valentine. In the early 1970s, he switched his ring name to "Buddy Roberts", joining his future Freebird (Michael Hayes and Terry Gordy, at the time. Jimmy Garvin was added later) mates in the group in the latter part of the decade. He became known as Buddy "Jack" Roberts due to his affection for Jack Daniels whiskey, which he was commonly seen drinking at ringside during Freebird matches.
In 1982, while in World Class Championship Wrestling in Texas, the group began their long and famous feud with the Von Erich Family, keeping the feud going all the way into 1986. During this time, the trio also briefly competed in the World Wrestling Federation, to coincide with the "rock 'n' wrestling" boom period of that promotion's history. The trio eventually left when Vince McMahon wanted to split them up. They didn't want to be split apart, so it was decided to head back to Texas and WCCW for the lot. The 'Birds also competed in AWA during this time, and in early '86, Roberts won the UWF Television title, the biggest singles title win of his career.
Roberts retired from the ring just two years later in 1988, returning once in 1990 to manage Hayes and Garvin against The Southern Boys (Steve Armstrong and Tracy Smothers) in the NWA, retiring for good shortly thereafter.
Roberts suffered from throat cancer after he retired, but had surgery to have the tumor removed and remained cancer-free. At this time, it is unlikely that the cancer is related to his death. Roberts cited the cancer was a result of smoking, and told WWE.com that he encouraged anyone who smoked to give it up immediately, no matter how tough it seemed.
Unfortunately, this makes Roberts the third Freebird to pass on far too soon, and the second this year alone. Terry "Bam Bam" Gordy passed away in 2001 at just 40 years old (heart attack as a result of a blood clot), while Scott Armstrong, who briefly wrestled in the group as "Badstreet", passed just a few weeks ago at the age of 50 (reportedly caused by "medical distress").
While Roberts may have not been the most influential man of the group, he was an original member, and he always made his presence felt during his run, acting more as a mouthpiece than a wrestler during that time, something he was very good at. He was a great performer as well, but on the mic is where he really shined, and the Freebirds/Von Erich feud that he was very much a part of will go down as one of the greatest wrestling feuds in history.
Roberts will be greatly missed by millions of fans around the world, as well as as his peers.