Stone Cold Steve Austin is undoubtedly the biggest WWE superstar in the history of the company. The Texas Rattlesnake defined the Attitude Era as he took the WWE to new heights while being the poster boy for the business. No one came close to the bald headed baddest man of the industry as he was an untouchable figure in the locker room.He drank beer, opened a can of whoop a** on anyone he wanted, and defied the boss' order, making his life miserable at the same time. No other superstar had the audacity to do what he did and quite frankly he was bigger than the WWE itself. But behind that on-screen persona, there was a common man whose dream to wrestle in the ring was achieved after coming across several hurdles. Even after making it, he had to endure several other things in his personal life which any of us might not have known about.Here, we take a peek at 10 real life facts of the legend himself, Steve Austin.
#10 Stone Cold was born over a cup of tea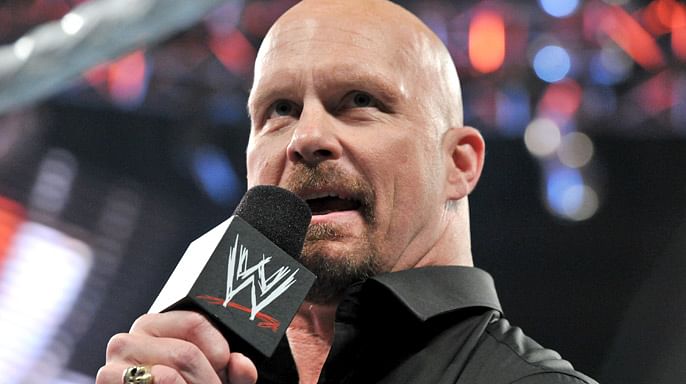 Stone Cold was born as Steve Anderson in Victoria, Texas on December 18, 1964,. He was brought up by his mother and stepfather, Ken Williams. Because he never got to know his biological father, he kept Williams as his surname. Steve grew up in Edna, Texas, as part of a big family.
Austin's wrestling name also changed constantly to fit his always evolving character. While wrestling in the United States Wrestling Association, Austin went by Stunning Steve Austin.
The birth of the Austin's WWE name, Stone Cold was born on a cup of tea after his ex-wife, Jeannie Clark, noticed Austin wasn't drinking his tea and replied, "You'd better drink your tea before it gets stone cold."
And then those words became a legendary name in the business. In December 2007, "Stone Cold" Steve Austin legally changed his real name (Steven Williams) to his wrestling name Steve Austin.
#9 Had his first beer at 14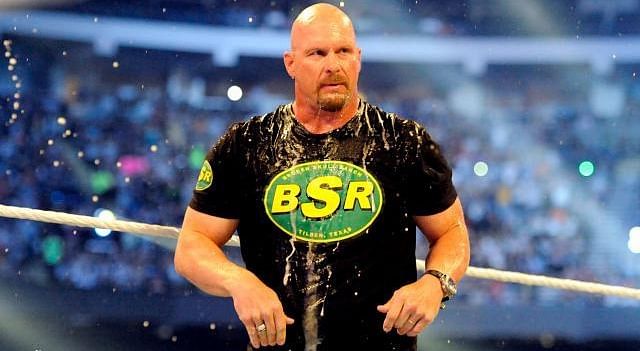 Stone Cold had his first Beer at the age of 14. His favourite brand has always been Budweiser and he would always drink Buds during the WWE shows. In Manitoba, Canada, one beer company introduced a beer named stone cold in honour of his iconic gimmick.
Well, now you know what brand was thrown at the Rattlesnake when he stood on the corner ropes.
#8 WCW fired him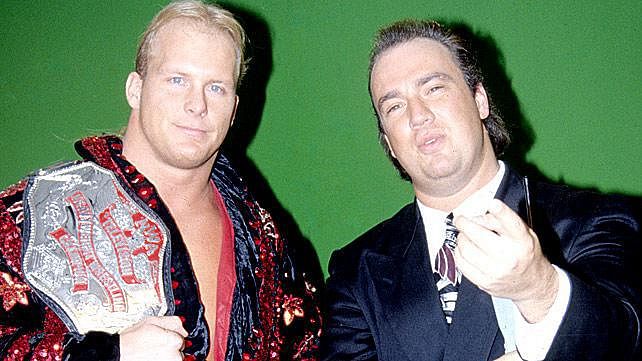 Austin's first big moment came when he signed with the WCW. He formed a partnership with "Flyin" Brian Pillman and as the Hollywood Blonds, they won the 1993 World Tag Team Championship. Austin also won the 1993 WCW United States Championship.
In 1994, he tore his triceps while wrestling in Japan and was subsequently fired by WCW, a rejection he would not forget easily. After a stint in Extreme Championship Wrestling, Austin signed with the World Wrestling Federation (WWF) in late 1995.
#7 He has married four times and has three daughters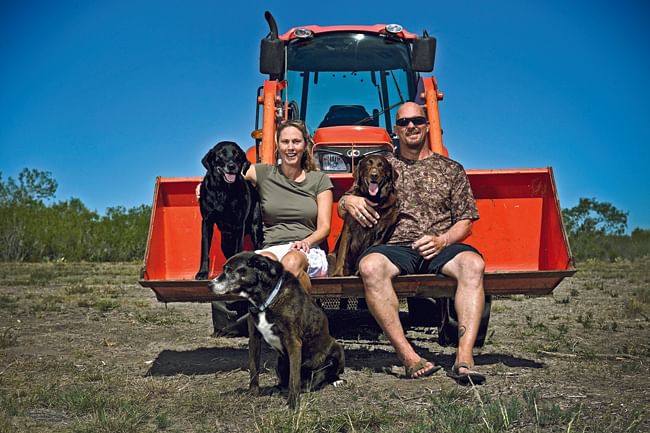 Austin's first wife was high school and college sweetheart Kathryn Burrhus. They married on November 24, 1990 but Austin pursued a relationship with Jeannie Clark("Lady Blossom"), with whom he was working. His marriage to Burrhus was quickly annulled on August 7, 1992, and Austin and Clark married on December 18, 1992. Together, they have two daughters, Stephanie (born in 1992), and Cassidy (born in 1996).
Steve's daughter Cassidy lives with her mother in the UK. He also adopted Jade, Clark's daughter with former husband Chris Adams. Austin and Clark divorced on May 10, 1999 and their daughters live in Southend-on-Sea, England with Clark while Jade lives in America with her husband and son.
On September 13, 2000, Austin married WWE Diva Debra Marshall. Their divorced after a case of domestic violence
He is currently married to Kristen Austin, who he married in 2009.
#6 He worked in a loading dock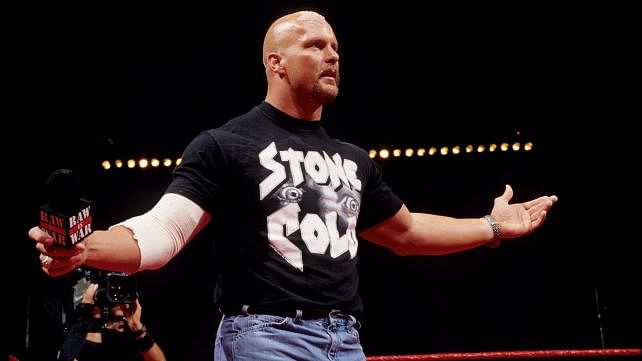 Steve Austin was very close to earning a degree in physical education. But he fell a few credits short and then opted to drop out of college. He began working on a loading dock for a living.
Sometime later, professional wrestling caught Austin's attention as he became seriously interested in it. In 1989, he joined Chris Adam's wrestling school in Dallas, Texas and upon graduating, joined the United States Wrestling Association.
In 1990 he performed in his first wrestling match. Now one of the most lucrative wrestlers in the world, Austin was once making only $20 per match and living out of his car.
#5 Domestic violence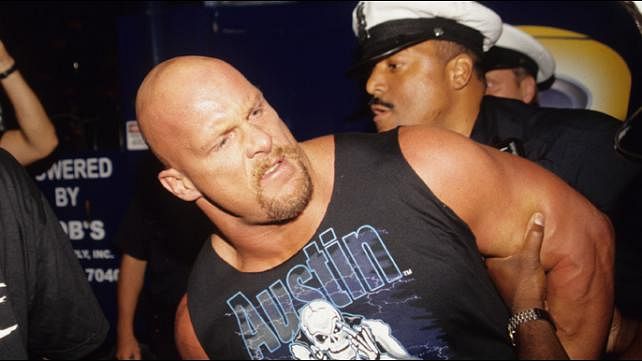 Two years after marrying WWE Diva Debra Marshall, Austin engaged himself in domestic violence as on June 15, 2002, police were called to their residence in San Antonio, Texas where they found a hysterical Marshall with bruises. Austin had left the house and was asked by the police not to return.
On August 14, 2002, Austin was arrested and charged with domestic abuse. He pled no contest on November 25, 2002 and was given a year's probation, a $1,000 fine, and ordered to carry out eighty hours of community service. Marshall would later claim that Austin was a steroid user and this incident was the result of roid rage.
Austin filed for divorce from Marshall on July 22, 2002 and the divorce was finalized on February 5, 2003. On June 29, 2007, Marshall told Fox News that Austin beat her three times. She also stated that WWE put a gag order on her so she would not reveal that Stone Cold hit her, as it would cost the company millions of dollars. The WWE did not respond to her allegations.
#4 His first on-screen role was in Nash Bridges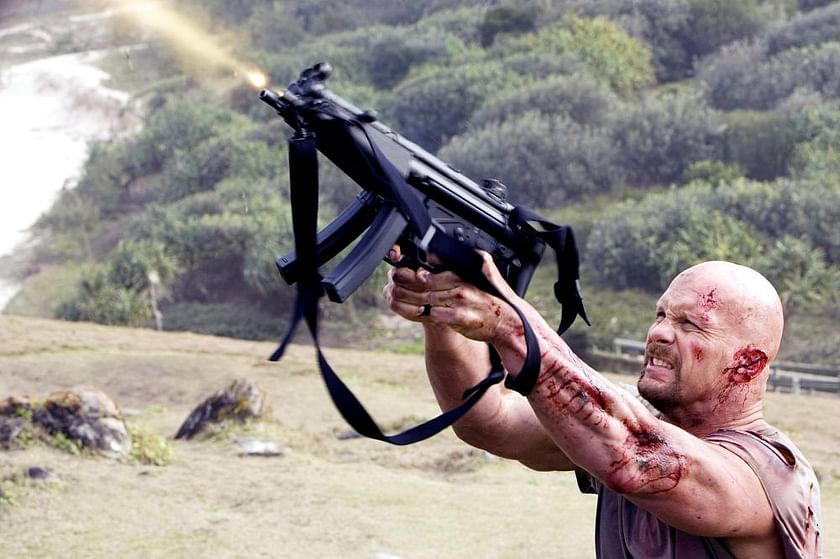 After achieving unparalleled success in the WWF, Austin moved on to pursue a career in acting.. His first role came in between 1998 and 1999, where he appeared on several episodes of the TV series Nash Bridges as Jake Cage, a renegade policeman assisting the show's good guys.
After retiring from the company, Austin has starred in several movies including The Condemned in 2007, which was his first major feature film.
#3 He was close to becoming a teacher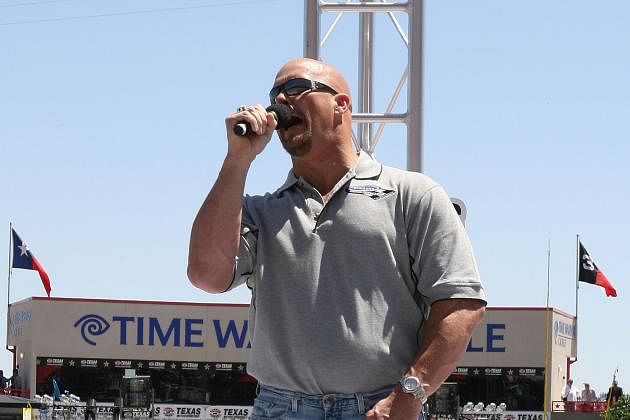 In high school, he was inducted into the National Honor Society before winning a football scholarship to the University of North Texas. In 1987, just a few credits shy of a degree in physical education, Steve Williams dropped out of college and began working on a loading dock near Houston, Texas.
Imagine what if he would have acquired that degree. He could have been a gym teacher or a sports teacher at your school. And you could be getting a Stunner for not listening to him.
But did you know that prior to wrestling, he played an instrument in his high school's band? That is right, Austin was a band geek. He was also inducted into the National Honor Society. So maybe he was just a geek in general.
#2 His gross income from WWE was $1.2 million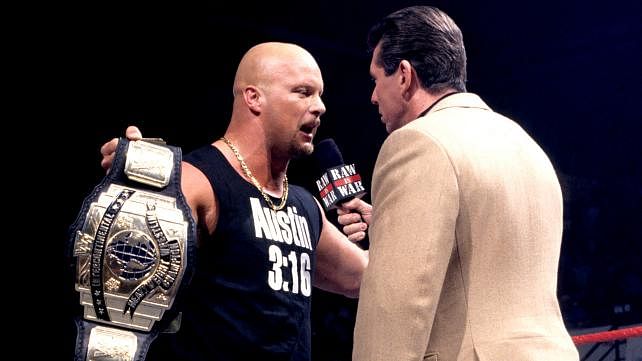 From 1995 to 1999, Austin won four federation championships and numerous other tag team and individual titles. His persistence became legendary. After suffering a serious nerve injury to his neck in early 1997, Austin came back to win the WWF championship that year. He has a reputation among his fans as an aggressive rebel who defies all authority, especially the infamous owner of the WWF, Vince McMahon.
Austin's long-running feud with McMahon, extending to several bouts within the ring, has raised WWF television ratings and increased Austin's popularity. Also known as the "Texas Rattlesnake," Austin is widely considered one of the WWF's most popular wrestlers. In 1998 alone, he made an estimated $1.2 million salary plus a huge sum in merchandising royalties.
#1 The Rock, Goldberg and Mick Foley are his best friends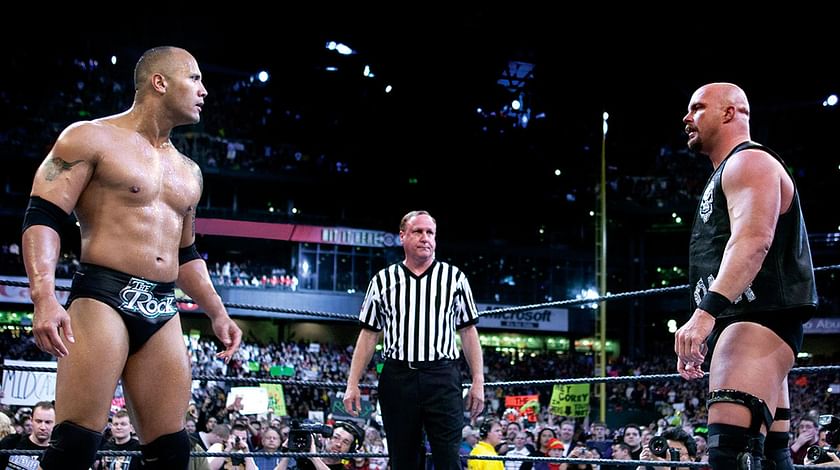 Ironically, his best friend is no one else but The Rock with whom he shared the biggest on-screen rivalry. Another was an almost direct clone the WCW created to piggyback off Austin's success. Three of his best friends include The Rock, Bill Goldberg and Mick Foley.
Out of the three friends listed, Austin's had his most intense bouts with The Rock. Their rivalry began when Austin successfully defended his Intercontinental Title against Rocky Maivia. In 1999, Austin again feuded with The Rock after Vince McMahon eliminated Austin from the Royal Rumble.
The Rattlesnake won his third WWE championship over The Great One when he defeated The Rock at WrestleMania XV. In the years to follow, the two would battle for WWE supremacy. However, outside the ring, their respect and admiration ran deep.