WWE legendary manager Paul Bearer passes away
4.14K //
06 Mar 2013, 11:01 IST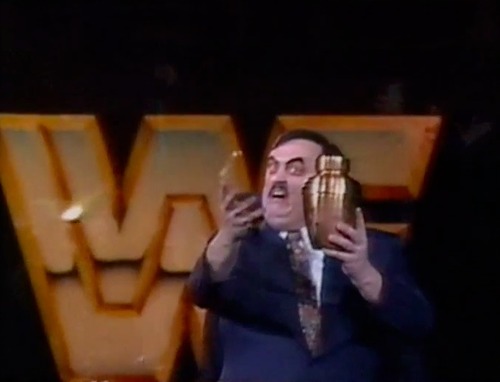 The WWE has confirmed that Paul Bearer has passed away at the age of 58.
William Moody, more popularly known by his in-ring name Paul Bearer, was the long time serving manager of The Undertaker, has passed away on the evening of 5th March 2013. The are no news as of yet, regarding the cause of death.
Bearer made his debut in the WWE as manager for The Undertaker, in 1991. His managing career started in 1979, under the name of Percival 'Percy' Pringle III, for some independent promoters. The list of clients for this legendary manager included a variety superstars like Stone Cold Steve Austin, Ricky Rude, Mankind and Mark Calaway. While under the name Percy Pringle III, his most notable clients were Lex Luger and The Ultimate Warrior.
He became as popular as he was the manager for the 'Dead Man'. Dressed up as a creepy and ghostly manager, he held a urn that supposedly contained mystical powers that could revive his protege during matches.