WWE Money in the Bank: In spotlight - Kane
4.55K //
04 Jul 2013, 11:23 IST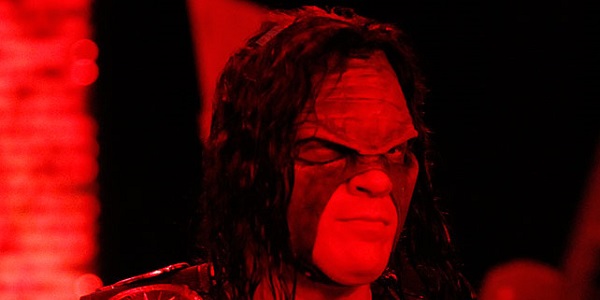 The WWE creative team must be certainly credited with the mind boggling concept of turning a wolf into a lamb.
Kane, a wrestler everyone constantly feared, someone who used to march inside the ring and wreck havoc on anyone and anything that stood in his way, is merely reduced to someone who visits psychiatrists, goes around show after show, week after week screaming 'I'm the tag-team champions' and wears a mask just for the heck of it.
It really pains hardcore pro-wrestling fans like us who have shuddered at the very thought of the legacy which Kane has always stood for.
With all this being said and done, the 'big red machine' after a long meaningless tag-team stint with Daniel Bryan gets another shot at the main event with a spot in the upcoming ladder match at WWE Money in the Bank. With Bryan already being largely tipped to headline SummerSlam, Kane's singles career is once again back on track, and a win at MITB would certainly aid his cause for redemption.
Experience wise, nobody has made more appearances in MITB ladder matches than the 'big red machine'. Kane will make his seventh appearance at this year's MITB when he steps into the four sided ring. He is also a former winner of the event, winning the briefcase in 2010 and cashing it in on the same night against Rey Mysterio to win the coveted WHC. That was perhaps his last major singles championship in the WWE for almost three years now.
So, we arrive at the million dollar question, "What are the odds of Kane winning the MITB ladder match?"
The chances are perhaps 'very bleak'. With Daniel Bryan rumoured to headline SummerSlam, the odds favour the 'American Dragon' to win the event and become the second two-time MITB match winner. Even with stars like CM Punk, Sheamus and Christian participating in the match, the WWE seems determined to push the 'beardy' Brian, who is now a major star in the company and a sure-shot fan favourite.
Former MITB winner Rob Van Dam also returns to the WWE after a long hiatus at MITB, perhaps putting Kane's slightest chances to rest.
As for Kane, it can certainly be a possibility that he could feud with any of the other superstars in the match as a result of what can possibly transpire in the event or he can renew his partnership with former tag team mate Rob Van Dam (something everyone will surely anticipate).
Kane is the unfortunate weak-link in this star studded MITB line-up in the eyes of many. It's hard to believe this for a fact with respect to someone who was a pivotal part of this industry for almost a decade.