WWE News: Adam Cole's in-ring debut confirmed
29.54K //
22 Sep 2017, 01:06 IST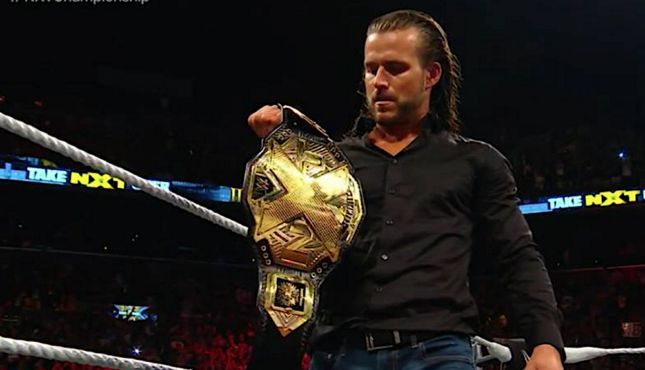 Adam Cole's debut for NXT was not only the highlight of the night for some fans at NXT TakeOver: Brooklyn III, but it also meant a new guard was coming into WWE's developmental territory.
Bobby Roode was on his way out and headed to SmackDown Live even though fans weren't 100% sure of that until it happened. But what they did know for a fact was Adam Cole's NXT debut could mean big things.
Alongside Kyle O'Reilly and Bobby Fish, they are known as The Undisputed Era. Adam Cole makes a great leader in this stable of former ROH stars looking to run roughshod over the WWE Universe, but they're starting in NXT.
A lot of fans were wondering how long it would be until Adam Cole would finally step in a WWE ring. After all, reports were WWE had been trying to snag Cole's services for quite some time so the anticipation was pretty heavy.
WWE is officially announcing Adam Cole's in-ring debut will take place on next week's episode of NXT where he will square off against Eric Young.
Since NXT records their television shows in blocks, this match has already taken place. If you'd like to know how it turned out and to get all the spoilers for the next few weeks of action, you can click here.
But if you'd like to see it yourself, just tune in to NXT next week and witness the in-ring WWE debut of Adam Cole.
---
Send us news tips at fightclub@sportskeeda.com