WWE News: Akira Tozawa's incredible body transformation
22.60K //
26 Oct 2017, 22:35 IST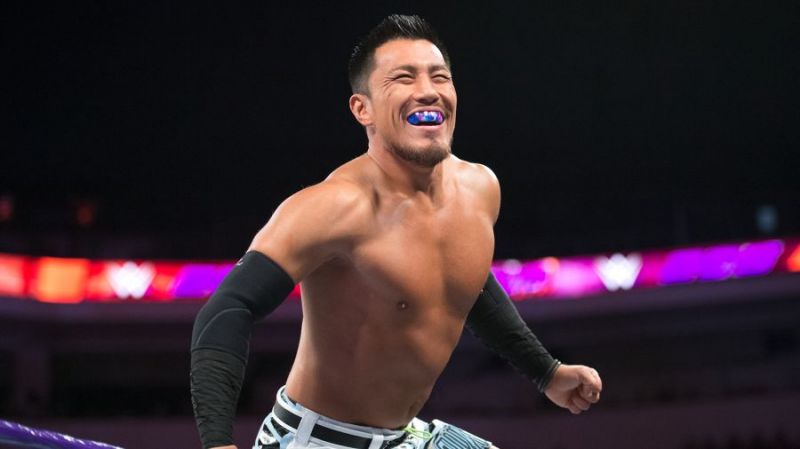 What's the story?
Just in case you weren't aware of his remarkable body transformation, Akira Tozawa has once again taken to social media to share an update on his progress.
Tozawa posted the following picture, showing a present-day image alongside a shot from almost a decade ago during his time with Dragon Gate in Japan.
In case you didn't know…
Though Tozawa's currently a member of the Cruiserweight roster, he hasn't always been what you'd class as a small guy.
Back in the mid-2000s, Tozawa was looking to emulate his partner, Yuki Ono, who'd found a degree of success having rapidly gained a bunch of weight. In the coming months, Tozawa set about putting on mass as he and Ono became known as the Metabolic Brothers.
The pair remained together for the better part of two years until Tozawa decided it was time to go on a diet. Fast forward to today, and Tozawa's weight loss now sees him weigh in at a lean 156lbs.
The heart of the matter
This isn't the first time Tozawa's shared images of his progress. In the past, he's uploaded snaps of both his larger days in Dragon Gate, as well as pictures of his skinnier days prior to becoming a Metabolic Bro.
His latest photos have also seen him gain some mainstream exposure, with USA Today picking up the story earlier on today.
What's next?
With Tozawa looking the way he does right now, he can presumably forget about progressing out of the 205 Live ranks.
That being said, the old saying goes that it's an upper-body business, so it could be conceivable that Tozawa's abs help him secure some added screen time.
Author's take
Props to Tozawa for getting himself into what's surely the shape of his life. Although, you could argue that it is somewhat easier given the lighter schedule the Cruiserweights have.
Still, if he continues to look as shredded as this and earn coverage for his efforts, that can only be a good thing as far as his career's concerned.