WWE news and notes: 2-28-13
4.97K //
01 Mar 2013, 13:47 IST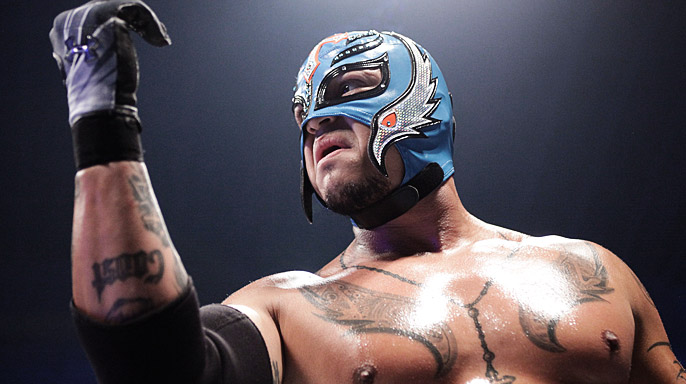 1) Despite earlier reports, current WWE Champion will not be appearing at the Extreme Rules PPV event, which is the next major event after Wrestlemania. During that time period, Rock will be in Europe filming the new film Hercules: The Thracian Wars, in which he plays the title role, and which will be released in 2014.
2) It was revealed that current NXT star Memo Montenegro is the real-life brother of World Heavyweight Champion Alberto Del Rio. Del Rio will be accompanying Montenegro at the NXT live event that will take place on March 15th at the Seminole Hard Rock Hotel & Casino in Immokalee, FL.
3) Many WWE fans have been clamoring for a War Games DVD set for years (including me), and they will finally get their wish this summer. On June 25th, WWE will release Best of War Games, which will include all of the best installments of "The Match Beyond" that WCW made famous. At this time, it's unknown which matches will appear, but we should know more in the coming weeks.
4) Despite returning to WWE television recently, Rey Mysterio is already being pulled from the house show circuit. He was scheduled to wrestle CM Punk at these events, and Punk will now face Kofi Kingston at all of them until further notice. Mysterio is reportedly dealing with "family issues" at this time, and no further details are available.
5) The Undertaker is expected to return this Monday night during "Old School RAW". The feeling is that CM Punk's promo this past Monday involving words like, "immortal", "icon" and "God" were used to plant the seeds for the build to his rumored match with "The Dead Man" at Wrestlemania 29.
6) Dutch Mantell returning as Zeb Coulter may be a sign of things to come in WWE. Vince McMahon and his writing team have discussed the idea of bringing more managers into WWE specifically to pair them up with guys who are not the best talkers (such as Jack Swagger), in a move reminiscent of the WWF during the 70s-early 90s. Jim Mitchell, who worked for WCW as James Vandenberg, ECW as The Sinister Minister and Father James Mitchell in TNA was discussed as the mouthpiece for Swagger, but Mantell was chosen instead. However, Mitchell is well respected as a mouthpiece, and WWE feels they could still use him in the future for another wrestler.
7) Chris Jericho recently did an interview with MLW Radio, and had the following interesting comments about Paul "Triple H" Levesque, who is expected to take over WWE from Vince McMahon when he eventually steps down:
"I know for this deal that I made to come back this time, I talked completely with Triple H. I didn't talk with Vince at all and I'd always talked to Vince about any deal I ever had. Triple H is pretty much the boss, although Vince is always going to be the boss. But Triple H is in charge of more and more and more and developmental is a big part of that.
"To be honest with you, he's doing a great job. In the early 90s it's no secret there was no love lost between he and I. We didn't like each other, we didn't get along. We had great matches, but there was always a personality issue. That stopped years and years ago and now I consider Triple H a pretty good friend. I'll be completely flatly honest, I think he's the right guy to take over the company. I think he's prepared for it. He's learning a lot about how to be the corporate guy. There's so much more than just calling finishes and signing guys. He's got to run the whole corporate side of it. Go to all the meetings, do all that stuff. I think it's in very good hands if Vince ever retires or passes away."