WWE News: Charlotte Flair speaks about fans disliking her
1.29K //
07 Aug 2017, 14:15 IST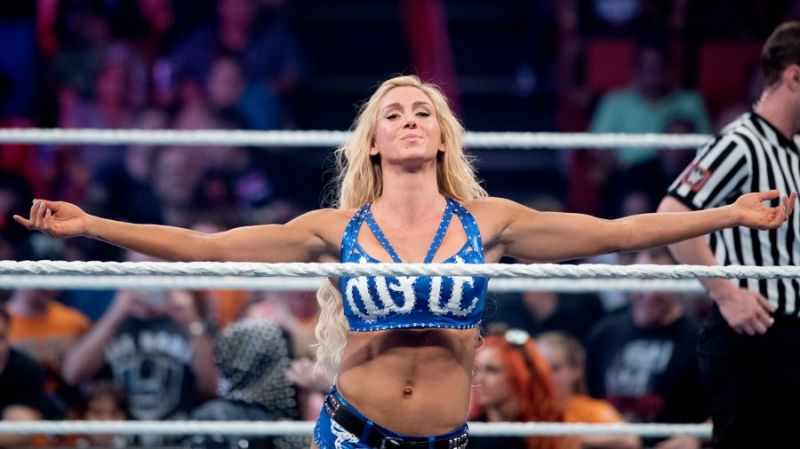 What's the story?
Charlotte Flair may well be working as a babyface on SmackDown right now, but the former RAW Women's Champion has spent the majority of her main roster career dealing with jeers as opposed to cheers.
Flair gave an in-depth interview to the Ottawa Citizen recently, where she spoke about working heel and face among a variety of other subjects.
In case you didn't know...
Flair moved to SmackDown as part of the post-WrestleMania superstar shake-up, after nine months of working as the number one female heel on RAW. She has worked primarily as a babyface on the blue brand, although many fans assume a heel turn is just around the corner.
Being the daughter of 'The Dirtiest Player in the Game', it is a safe bet that Flair will turn on someone eventually.
The heart of the matter
In the interview, Charlotte reminisced about how much the fans hated her when she arrived on the main roster. The first ever WWE Women's Champion of the modern era said that social media got to her a little bit, but she decided to commit to being what people thought she was.
"It was about committing to being 'Yeah, I'm Ric Flair's daughter, yeah the dirtiest player in the game, yeah I'm entitled, yeah I got here without having to do anything. Now I just know how to turn up"
Flair is currently working as a babyface on SmackDown Live, but she was quick to remind the Citizen that she is a natural heel. Despite that preference, Flair is putting her all into making her babyface character work.
"...it's more me trying to figure out how that works and staying true to my character regardless of what side I'm on. I do feel more comfortable as a heel, but I'm taking the babyface challenge on as much as I can"
Charlotte also spoke about how being the daughter of one of the all-time greats motivates her, along with how she decided to follow her father into the industry.
What's next?
Charlotte will continue to work as a babyface for the foreseeable future, as Carmella and Natalya solidify themselves as the top two heels on the blue brand. There is a certain inevitability about a Charlotte heel turn however; Becky Lynch better keep her eyes open.
Author's take
Whilst it is strange seeing Charlotte working as a babyface, the four times RAW Women's Champion is making a success of it. She will turn heel sooner rather than later however, and a SmackDown Women's Championship is inevitably in her future.