WWE News: Former Superstar Emma shows photos of skin condition caused by disease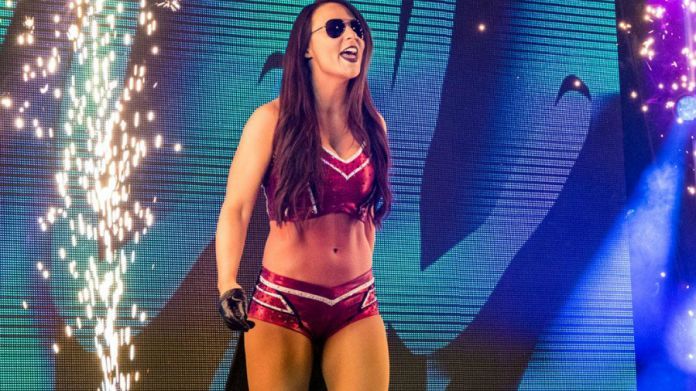 What's the story?
Former WWE Superstar Tenille 'Emma' Dashwood has shared a photo of her skin, which has been affected by an autoimmune skin disease.
In case you didn't know
Dashwood, who is best known as Emma in WWE, joined the company in 2011, and was one of the first major female stars of the revamped NXT, competing to become the inaugural NXT Women's Champion, in a losing effort to Paige.
Debuting on the main roster in 2012, she quickly became involved in an angle with Santino Marella, before returning to NXT as a heel in 2015, teaming with the debuting Dana Brooke.
In 2017, Dashwood was released by the company, with her final match being against Asuka, who had just debuted on Monday Night RAW.
Earlier this year, she joined Ring of Honor, but has taken a hiatus following her autoimmune disease coming to light.
The heart of the matter
Taking to Instagram, Dashwood said how she had been terrified of posting the image, as her body has been damaged by both the disease and wrestling.
"Growing up, I never pictured myself suffering from an auto immune disease and being covered from head to toe with a skin condition. I never pictured myself having surgery on my spine because a herniated disc was touching my spinal cord. I also didn't imagine that I'd be recovering from a second shoulder surgery now, let alone a first!"
The Australian star showed various images of her back with sores, thanked her family and friends for supporting her during her healing, and said she hoped her openness about the condition will help people with the same ailment.
"Hopefully I can help someone now, whatever you are going through. There is hope!"
What's next?
Dashwood has taken a break from wrestling since going public about the condition, with her future in-ring career in doubt.