WWE News: Former WWE Divas Champion hints at a possible WWE return
3.45K //
29 Jun 2018, 03:40 IST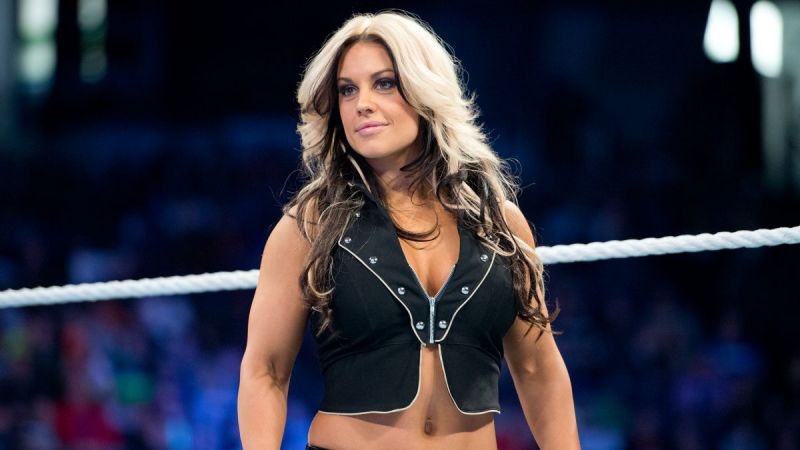 What's the story?
Speaking to Chris Van Vliet, former WWE Divas Champion Kaitlyn opened up on a myriad of topics.
Most prominently, Kaitlyn alluded towards a potential return to the WWE. Besides, Kaitlyn also spoke about rediscovering the mindset that's required to perform as a sports-entertainer in the WWE.
---
Follow Sportskeeda for the latest WWE news, rumors and all other wrestling news.
---
In case you didn't know…
Kaitlyn, whose real name is Celeste Bonin, performed for the WWE from 2010 until her departure from the promotion in 2014.
Kaitlyn retired from professional wrestling competition after her WWE departure, and subsequently entered the fitness industry—primarily working in the bodybuilding sphere.
The heart of the matter
One ought to note that Kaitlyn self-confessedly brought about radical changes in her personal and professional lives last year—going through a divorce with her professional bodybuilder husband PJ Braun, besides also reiterating her intentions of wanting to stage a comeback to pro-wrestling.
Kaitlyn returned to in-ring competition last year, and competed at a few indie wrestling events; however the former WWE Superstar is yet to commence a traditional full-time schedule on the indies.
In an interview with Chris Van Vliet, Kaitlyn jested with the former about a certain pro-wrestling company in Orlando, Florida where she could potentially perform in the near future—teasing a possible stint at WWE's NXT brand in Orlando.
Additionally, Kaitlyn insinuated that while she returned to being a professional wrestler last year, she's now looking to rediscover the "sports-entertainer" side to her personality.
Furthermore, Kaitlyn emphasized that the aim is to hone her skills and turn into a great sports-entertainer—thereby, teasing a comeback to the WWE.
Fans can check out Kaitlyn's discussion regarding the same in the video below—
What's next?
Kaitlyn is presently working on her fitness and in-ring skills ahead of what could be a return to her former stomping grounds i.e. the WWE.
The belief is that Kaitlyn could return to the WWE's NXT brand, before subsequently making her comeback to the main roster.
As of this writing, Kaitlyn hasn't signed a new deal with the WWE—however, the former champion recently began following several NXT Superstars on her social media account which could be indicative of a possible return to WWE.
---
What are your thoughts on Kaitlyn looking to stage a WWE comeback? Sound off in the comments!