WWE News: Huge praise for Ronda Rousey in the ring from four-time Women's Champion 
1.19K //
29 Jun 2018, 19:01 IST
What's the story?
Four-time WWE Raw Women's Champion, Sasha Banks did not hold back her compliments when speaking about Ronda Rousey to CBS Sports this week. 'The Boss' even went on to say she wants to face the former UFC star in the ring.
"I loved her match at WrestleMania. I loved her match at Money in the Bank, and I definitely think she's one to watch."
In case you didn't know…
At the Money in the Bank pay-per-view, 2018, Ronda Rousey took on Nia Jax in a singles match for the Raw Women's Championship. The match was Rousey's first singles match on WWE television having made her debut at WrestleMania in a mixed tag team match.
Follow Sportskeeda for the latest WWE news, rumors and all other wrestling news.
While Rousey didn't leave with the belt as Alexa Bliss caused the match to finish in a disqualification before cashing in her Money in the Bank briefcase to regain the title, the former UFC star impressed in the ring yet again.
There had previously been a lot of talks that certain WWE Superstars were unhappy at Rousey's position in WWE and her being pushed so quickly, with the most notable being Sasha Banks.
On Sam Roberts Wrestling Podcast a few months ago, Banks branded Rousey and her fellow UFC Horsewomen, all of which are now signed to WWE, as nothing more than 'fans' in a typical Banks interview where she appeared to be half in-character and half speaking from the heart.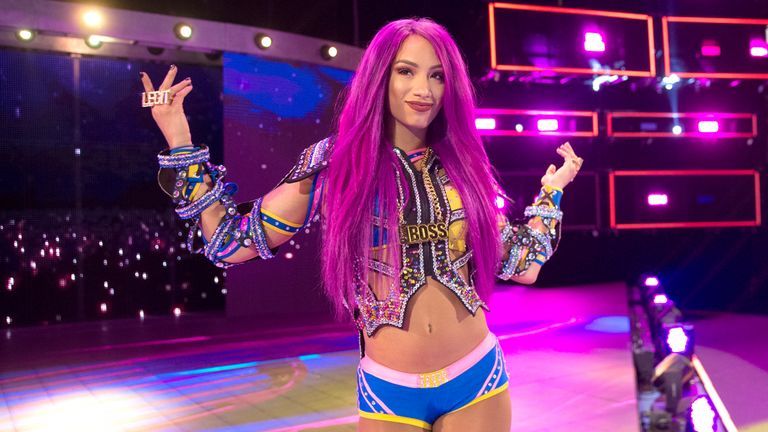 The 'Legit Boss' also said that Rousey and her team-mates mustn't be afforded any kind of special treatment by the WWE, but instead have to go through the same developmental process as every other WWE Superstar - but did praise Rousey on her athleticism and how she has changed the game. Banks, though, concluded that Rousey would never be on her level.
The heart of the matter
Speaking to CBS Sports "In This Corner" podcast, Banks spoke about her initial feelings towards Rousey joining WWE and how that has all changed after seeing the MMA specialist in the ring.
"When I first heard she was going to be here I was a bit like, 'That's not really fair,' but she has proven that she belongs and I'm really excited for her to be here with us. Man, I'm a big fan of her."
The 26-year-old said it ultimately came down to Rousey's respect for the business and how serious she took her craft in such a short time that allowed her to win over her fellow competitors - and the four-time RAW Women's Champion heaped the praise on Rousey.
"She has been killing it, she has proven all the doubters wrong, and it's so crazy to see her matches. I'm in shock; I'm in awe. I loved her match at WrestleMania. I loved her match at Money in the Bank, and I definitely think she's one to watch."
"I can't believe Money in the Bank was only her second match. I am so impressed, and I hope that I get to wrestle her in the future. I'm so excited for her career in WWE, and man, she really has been killing it."
What's next?
Ronda Rousey is currently serving a storyline suspension for assaulting Alexa Bliss, Kurt Angle and WWE officials on the RAW after Money In The Bank while Sasha Banks' rivalry with Bayley took a whole other turn this week.
It'll be interesting to see where both women go from here!
---
Do you agree with Sasha Banks on Ronda Rousey's impact in WWE? Would you like to see both women compete against one another? Let us know in the comments. You can also send us news tips at fightclub@sportskeeda.com.