WWE News: Jack Swagger says he could defeat former Universal Champion in amateur wrestling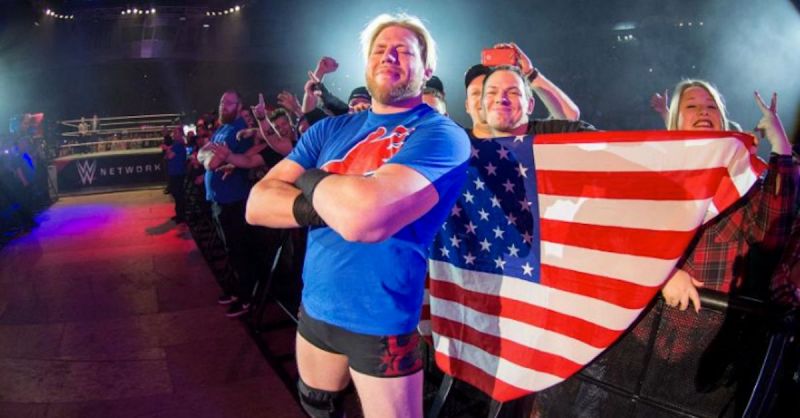 What's the story?
Former WWE World Heavyweight Champion Jack Swagger has said he could defeat former Universal champion Brock Lesnar in an amateur style wrestling match.
In case you didn't know
Swagger was with the WWE from 2008-2017 and is a former ECW, World Heavyweight and a United States Champion, as well as a former Money In the Bank winner.
He is currently competing in Lucha Underground as Jake Strong
Prior to joining WWE, Swagger was an amateur wrestler, and is the record holder for the most pins of a 285lb wrestler in a single season at the University of Oklahoma, with 30 pins.
Brock Lesnar is a former WWE, WWE World Heavyweight and WWE Universal Champion.
Lesnar is also an NCAA All-American, and an NCAA Division 1 Heavyweight Champion.
The heart of the matter
Speaking to Submission Radio, Swagger said how he could easily take down the Beast, even with one arm tied behind his back.
"By comparing wrestling techniques you mean that I can take Brock Lesnar down at will? Yes, then we compared wrestling techniques. I could close my eyes and tie one hand behind my back and I could bounce Brock Lesnar's forehead off the mat if he ever, ever tried to wrestle with me."
When asked about the transition from WWE to the Independent circuit, Swagged described the process as "a great big learning curve."
The first year, you're just trying to get on your feet and accommodate yourself to the new routine and everything. But this second year has been a lot easier. I've got my travel figured out, and of course, trying to juggle the (MMA) training in between it all.
What's next?
Whilst an amateur match between the two is extremely unlikely, it would be interesting to see. Many fans may not know that Swagger in amateur competition, defeated Cain Velasquez, the same man who would defeat Brock Lesnar in UFC.