WWE News: Jason Jordan shows off bruise after RAW
6.58K //
23 Aug 2017, 01:02 IST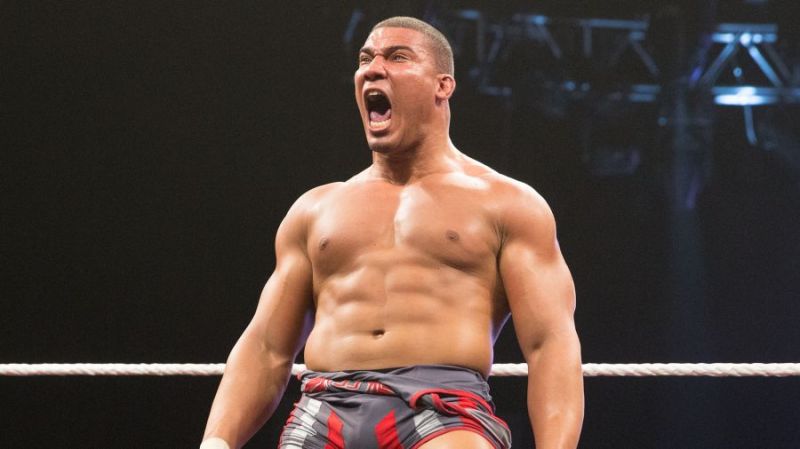 What's the story?
Jason Jordan took a bit of a blow on Monday on RAW. No, not the one from the Brooklyn crowd, who seemed more intent on cheering a beach ball than watching his match, but that one that caught him flush on the side of the head during his showdown with Finn Balor.
Following the show, Jordan took to Instagram to comment on his war wounds and share a photo of the nasty bruise he'd earlier picked up.
In case you didn't know…
Jordan faced Balor on Monday Night Raw, losing to the Irishman after the Coup de Grâce.
Though it's not easy to tell for sure, it looks like he may have gotten the bruising from an overzealous tumble to the outside off the back of a routine clothesline from Balor.
The heart of the matter
As well as the image, Jordan provided us with some comments in regards to his loss to Balor. He talked about having respect for Balor and for pushing him to the limit—basically doing his best to be the babyface the company has been seemingly trying to portray him as.
He also gave us a subtle reminder of this illegitimate-son-of-Kurt-Angle storyline, noting that being on top was in his blood.
At least you've got to give him credit for persisting with this angle and doing his best with the material he's been given.
What's next?
As bad as the bruise looks, it's unlikely to keep him out of action for any prolonged period of time. 
Expect to see Jordan back to normal for next week's show, when RAW takes place in the FedExForum in Memphis, TN.
Author's take
Again, as nasty as the bruise is, it shouldn't cause Jordan too much trouble. Perhaps more worrying is the fact that he was fed to Balor after seemingly being in line for an Intercontinental title programme.
Surely Vince McMahon and company haven't soured on his push already?