WWE News: Kane had a huge gathering after RAW
10.61K //
28 Nov 2017, 19:08 IST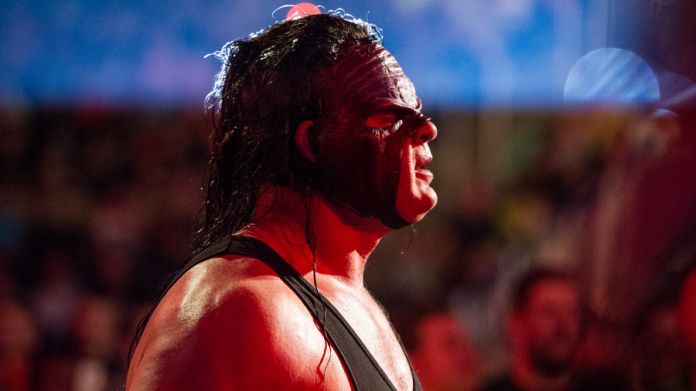 What's the story?
When WWE rolls through Knoxville, Tennessee, it's always a great time especially if one of the Superstars is running for Mayor. Kane had a huge get-together after the show went off the air to spread support for his political endeavours.
In case you didn't know...
Kane is a very smart man. Not only has he been able to make a lot of money in the pro wrestling business, but he's had an insurance agency in Knoxville for years. Now, The Big Red Machine's running for Mayor and he's throwing everything he has into the campaign.
The heart of the matter
Although it's great to have Kane back in WWE for now, you never know how long it will truly last because he's going to be hitting the campaign trail pretty hard very soon. In fact, Kane was getting right back into the political mindset after Raw was off the air.
The Devil's Favorite Demon posted a Facebook message promoting a huge gathering he was having in order to spread the word that he's not only The Undertaker's brother but also a man of the people.
"What do you do in Knoxville on a Monday Night after WWE Raw? You hang out with 500 of your closest friends until 2:00 in the morning, enjoy some great BBQ and talk about how you're going to work together with every citizen of Knox County to make it an even better place to live, work and raise a family!"
What's next?
It wouldn't be surprising if Kane wins this election due to his popular public status, but he'll still need votes. So if you're in the Knoxville area and choose to do so, throw Kane a vote because I'm sure he'd appreciate it. He might have been terrorizing the WWE Universe for twenty years now, but he wants to create a positive change and make it a real one.
Author's take
It's really superb how Kane can go from being a ruthless monster one minute to a man of the people the next. But only time will tell how long this current return run will last. Still, it's great to have The Big Red Machine back in WWE while it lasts.
---
Send us news tips at fightclub@sportskeeda.com