WWE News: Kurt Angle reveals when he will return to the ring
3.11K //
20 Aug 2017, 23:38 IST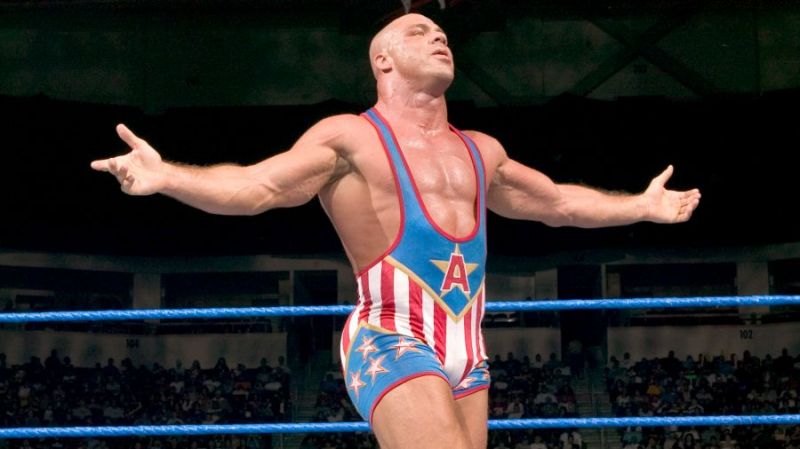 What's the story?
Four months into his General Manager gig, and Kurt Angle's itch to make an in-ring return isn't showing any signs of subsiding.
In a recent interview for Inside the Ropes (see below), the Olympic Gold medallist revealed he not only has a timeframe for a return in mind, but also a fairly sizeable list of prospective opponents he wants to face.
In case you didn't know…
Up until now, Angle's lengthy injury history prevented him from making an in-ring return in WWE, despite the fact that he was performing on the indies as recently as March of this year.
Still, having broken his neck on a whole host of occasions—including four times during his last run with the company alone—you can see why Vince McMahon and co. are reluctant to give him the green light.
The heart of the matter
In terms of the timeframe Angle has in mind, he vaguely cited "end of this year, early next year" as the point at which he expects a return to happen.
On a side note, it may be worth noting that as of April he was still yet to take the company physical, so that would obviously have to change before the return can become a reality.
Angle also name dropped a number of guys he'd like to mix it up with. He mentioned all the big hitters—Triple H, Brock Lesnar, John Cena—but also threw in a fair few other names, including Rusev, Seth Rollins, AJ Styles, Samoa Joe and Braun Strowman.
What's next?
As mentioned previously, Angle still may be yet to take the company physical, so addressing that is clearly the first order of business.
Looking slightly longer-term, it'll presumably just be a case of getting Vince's go-ahead and coming up with the creative to make his return a worthwhile one. Given the array of possibilities, though, that's hardly going to be a difficult ask.
Author's take
Angle seems steadfast in his belief that he'll one day return to a WWE ring, so you get the feeling that all this talk is more than just wishful thinking.
Plus, fan interest is so high in seeing one more match, that providing he can prove his fitness to the boss, we get the feeling the company would be stupid not to pull the trigger on a return.
The only conundrum would be who he can be put up against. Anyone from the above list would make an ideal opponent, though at this point it seems like a power struggle story involving Triple H would be the most likely option.