WWE News: Kurt Angle shares his honest thoughts about inter-gender wrestling 
4.59K //
03 Feb 2019, 18:29 IST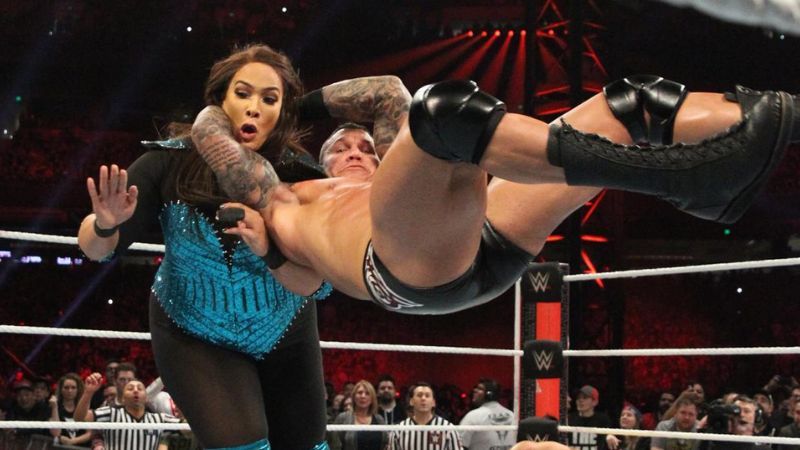 What's the story?
Once upon a time, wrestling matches between men and women were not uncommon. But in the modern era, WWE has shied away from inter-gender wrestling because of sponsors and advertisers.
Kurt Angle hosted a Q&A session on his Facebook page recently. He shared his thoughts on inter-gender wrestling in light of Nia Jax's recent Royal Rumble appearance.
In case you didn't know...
R-Truth won the Mixed Match Challenge with Carmella and thereby won the Number 30 slot in the Royal Rumble. His spot was taken away by Nia Jax who entered the Rumble match and even eliminated Mustafa Ali.
Not long ago, Becky Lynch had a match with James Ellsworth too. While inter-gender wrestling isn't nearly as common in WWE as it is in the independents, WWE is clearly easing their stance.
We even saw a bit of a tease of a possible feud between Nia Jax and Dean Ambrose on RAW recently.
The heart of the matter
Kurt Angle weighed in on inter-gender wrestling during his fan interaction session. When he was asked if he was a fan of the concept, this is what he had to say:
As long as a male doesn't physically punch or kick a female. If it's just wrestling then it can work. I love it.
One must note that even though Kurt Angle and Ronda Rousey teamed up to take on Triple H and Stephanie McMahon at WrestleMania 34, neither man actually inflicted damage on the women in the match. However, Ronda Rousey did get a lot of offence in on Triple H during the said contest.
What's next?
Kurt Angle will address his future on RAW. One hopes that this is not a retirement speech. Let's hope that this is leading to an angle (no pun intended really). 
---
What do you think Angle's announcement will be? Let us know in the comments.