WWE News: WWE Hall of Famer Mark Henry reveals how Hulk Hogan can make amends
1.50K //
10 Nov 2018, 23:10 IST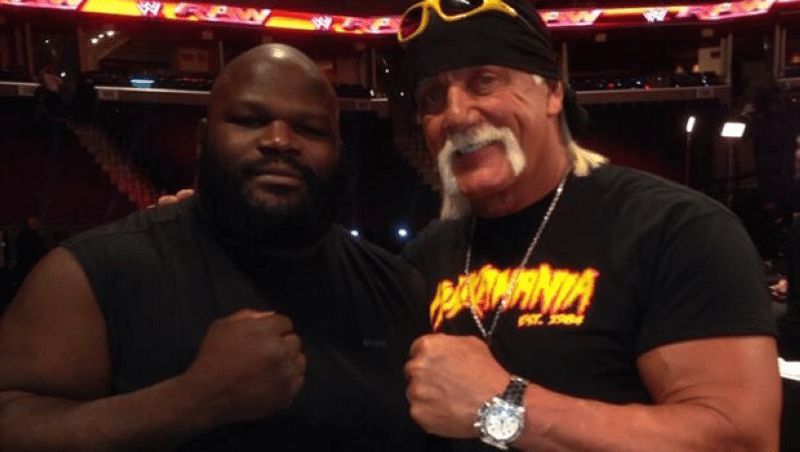 What's the story?
WWE Hall of Famer Mark Henry recently spoke with Brandon Robinson at Heavy.com, where he revealed what Hulk Hogan can do to make up for his past controversy where the Hogan was suspended from WWE for making racist comments.
The World's Strongest Man had previously suggested that Hogan apologise to all of WWE's black Superstars - which Hogan reportedly did at a meeting backstage.
In case you didn't know...
Hulk Hogan returned at WWE Crown Jewel after a three-year absence in WWE that saw Hogan temporarily erased from history and suspended from the Hall of Fame.
Earlier this year, TMZ posted the following video online where Mark Henry was asked if Hogan could ever return, with Henry gave the interviewer a very calm and reasoned response, suggesting Hogan apologise to all of WWE's black Superstars and staff.
The heart of the matter
WWE Hall of Famer Mark Henry, opened up to Brandon Robinson at Heavy.com, offered a suggestion as to how fellow Hall of Famer Hulk Hogan could make amends for his past racist comments that saw the Hulkster be removed from WWE history for three years before his gradual re-introduction and return to the ring in Saudi Arabia at Crown Jewel.
To start, he needs to go to some of these black universities, to these law students and let them grill him and own it and apologize. Not because you got caught, but apologise because you honestly feel remorse.
He said that he found God and he touched my heart when he said that, because I know what God will do, so if God touched him, God will also say speak up, and when you reveal your past, you can go on in the future and I still don't think he's still completely revealed it.
What's next?
Well, while Hogan returned to the ring in Saudi as the host of Crown Jewel, there's been no word on any future appearances for Hogan. Will we see him in the future, and will be ever be back in a WWE ring on American soil? Only time will tell.
What do you think of Mark Henry's suggestion? Let us know in the comments.