WWE News: Mark Henry says Hulk Hogan can return to WWE... on one condition
1.79K //
17 Feb 2018, 21:58 IST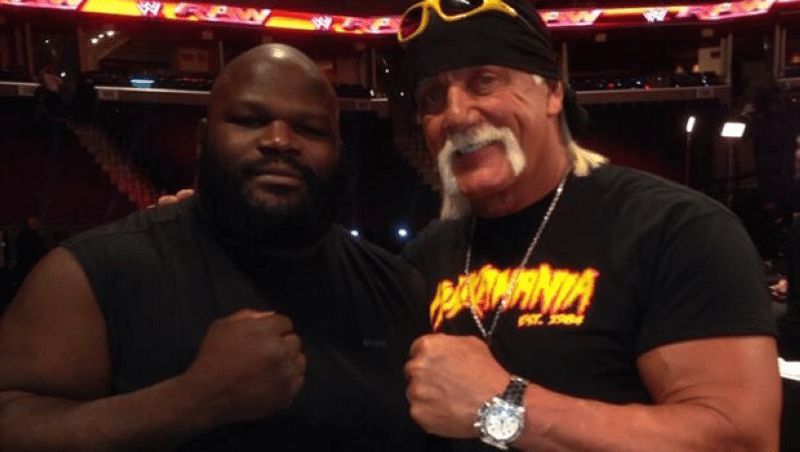 What's the story?
Speaking to TMZ this week, Mark Henry was asked if Hulk Hogan could ever return to WWE. The World's Strongest Man said there was a way back for 'The Hulkster', but there was one very important condition.
Mark Henry said all would be forgiven and Hogan could return, but only if he apologized to all of WWE's current black talent.
In case you didn't know...
Hulk Hogan has been angling for a way back to WWE for a while, recently telling TMZ that he was "ready" to return.
Hulk Hogan last appeared on WWE television in 2015 but was released after an audio clip where 'The Hulkster' made a racist comment was leaked online.
The heart of the matter
Well, this story is interesting as Mark Henry is now working backstage in WWE as a producer, so his opinion definitely holds some weight.
TMZ posted the following video online where Mark Henry was asked if Hogan could ever return, Mark Henry gave the interviewer a very calm and reasoned response. In a clear way, he believes Hulk can return to WWE and have zero animosity or hostility towards him.
The World's Strongest Man believes an apology to all African American wrestlers currently working with WWE would mean Hulk Hogan could truly be forgiven and return to the company.
What's next?
Well, the big question is whether Mark Henry speaks for WWE on the matter. If WWE were to extend an olive branch, there's almost no doubt Hulk Hogan would return.
I guess we just need to wait and see whether WWE or Hulk Hogan will comment on the matter.
Author's take
This is incredibly interesting as, while Ric Flair and several other legends have said Hulk Hogan should be brought back to WWE, Mark Henry is a major voice in the matter considering he's a black former wrestler with a huge amount of respect in the industry, and he's currently working as a producer in WWE. His opinion on the matter may well be listened to by the people in charge and it may indeed lead to The Hulkster's return.
Will it happen? Only time will tell.
---
Send us news tips at fightclub@sportskeeda.com