WWE News: Naomi comments on the impact her "GLOW" gimmick had on her
1.01K //
10 Jan 2018, 19:25 IST
What's the story?
Naomi has had a tough career, from being a Funkadactyl to then teaming with Tamina and Sasha Banks as part of Team B.A.D, it seems that Naomi has always found it hard to stand out, but her GLOW gimmick has finally allowed her to do so.
After more than seven years with WWE, Noami won the Women's Championship twice last year and the now former Champion has opened up about the impact this change of gimmick has had on her career.
In case you didn't know...
Naomi began her career in NXT by wearing the neon colours, before she was promoted to the main roster and turned into a Funkadactyl. After that Naomi was seemingly another woman making up the numbers in the Women's Division before she was finally able to find a way to stand out.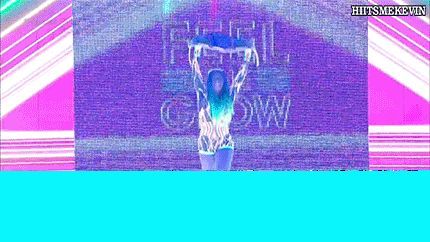 Naomi's journey over the past four years has been documented on Total Divas where her fans have been able to see the obstacles that she has overcome. The GLOW gimmick was something that had never been done before and Naomi had to fight for WWE to believe it in.
Merely months after she debuted the new gimmick she became SmackDown Women's Champion for the first time but was forced to drop the title when she suffered an ankle injury. This later led to her winning the title for a second time in her hometown at WrestleMania 33, but she later lost the title to Natalya after a lengthy feud.
Naomi has remained one of the top stars on the roster over the past few months and it seems that her gimmick and ability to stand out is the reason why.
The heart of the matter
Naomi struggled to stand out for a number of years in WWE, despite being one of the most athletic women that the company had, but back in 2016 she finally gambled and pitched the idea of a 'GLOW' gimmick to WWE's backstage officials. She recently talked to TVInsider about the process that she went through to get the GLOW gimmick to be approved.
She recalled: "I went and had one of the many talks with Vince [McMahon]," I went to him with the idea and he was like, 'Well, we will give it a try.' It was at a point where they weren't doing anything with me. Thanks to Vince and Triple H and Road Dogg, they really helped me get everything off the ground. It was rough trying to get the gear, trying to get the lighting. I just had to stay on them on that, because this is a machine. There is so much going on each day."
It seems that pitching and getting the gimmick approved was only the beginning of the battle for Naomi, who then had to show the WWE Universe her new gimmick and hope that they got behind her.
"We couldn't get it to translate right on TV. It looked cool. It glowed in person, but for some reason on TV, the glow in the dark fabric wouldn't translate on TV, "I literally had to charge it backstage with the bright lights. Let it charge and go out. It was just too much. It wasn't going to work. Then we ended up doing the UV reactive stuff, which is where we are now. All of my gear has to be certain fabric that glows. Not all neon things glow. That was tricky, too. I would find all this stuff off of rave sites and trying everything. I would get to TV and the stuff wouldn't glow. I got it down now. I have a closet, a whole room of glow stuff that never made it on TV yet or didn't work. Money I've spent on all this stuff."
What's next?
Naomi's career has definitely been boosted over the past few years now that she finally has her own Merchandise and she's already announced that she will be making history when she's part of the first ever Women's Royal Rumble match. It seems that her 'GLOW' gimmick has been the one thing that has allowed her to stand out over the past few years.
Authors take
Naomi has been a consistent face in the Women's Division over the past few years but her new gimmick has been the reason she has been able to kick it into high gear. The former Women's Champion is now considered a veteran and was brave enough to pitch such a unique idea, which just goes to show, sometimes it's the strangest ideas that turn out to be the best.
---
Send us news tips at fightclub@sportskeeda.com