Last week, former WWE World Heavyweight Champion Roman Reigns was suspended for 30 days due to his violation of the company's Wellness Policy. The news took social media by storm as Roman Reigns was poised to be the next face of the company. Ever since then, numerous speculations have surfaced analyzing the level of impact this suspension will have on Roman's career.
In the latest issue of The Wrestling Observer, Dave Meltzer reported that Roman Reigns was ordered to apologize to the entire locker room publicly before being sent back home last week. It was apparently met with mixed reactions, some felt that there was no need to humiliate Reigns like this, while others disagreed. It was also to be noted that the order came from Mark Carrano, which Meltzer noted to be meant as coming from Triple H's side and not Vince's.
Above this, Roman will be losing nearly $100,000 due to this suspension. Before the suspension, he was scheduled to headline many Live Events and many house shows. As there will be no pay for wrestlers during their suspension period Reigns will suffer a colossal amount of damage financially due to this suspension. However, he will be still paid for the royalties and points for the merchandise sale.
It is clear from this incident that there is major backstage heat on Roman Reigns for his violation of the Wellness Policy. The top brass of WWE is disappointed with Reigns' carelessness and this might come back to haunt Roman big time. Several speculations state that this might even trigger the much awaited Reigns heel turn.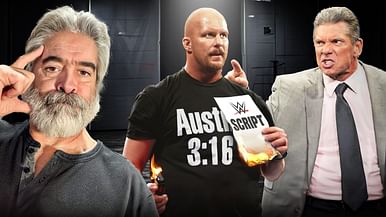 How Stone Cold was born in 2 minutes