WWE News: Ronda Rousey and Shayna Baszler joined in WWE by other Horsewomen of MMA
What's the story?
WWE.com has today confirmed that MMA's 'Four Horsewomen' have arrived in WWE in full force."
Marina Shafir and Jessamyn Duke, the final two members of MMA's Four Horsewomen, have reported to the Performance Center ahead of a transition from mixed martial arts into the squared circle - just like Ronda Rousey and Shayna Baszler have done in recent years.
In case you didn't know...
MMA's Four Horsewomen - Ronda Rousey, Shayna Baszler. Marina Shafir and Jessamyn Duke - may have all started out in MMA, but their name is no coincidence.
The group adopted their name from professional wrestling stable the Four Horsemen as fans of professional wrestling.
The Four Horsemen were a stable consisting of Ric Flair, Arn Anderson, Tully Blanchard and Ole Anderson with latter two would be replaced with other wrestlers throughout the years.
In fact, before any of the women had any affiliation with WWE, Ronda Rousey posted this video on Instagram.
And Cageside Seats ran this video on YouTube comparing each woman to a member of the memorable faction.
Well, while Baszler and now Rousey have transitioned into WWE and seem well and truly settled, the only appearance we've seen from Duke and Shafir was at the Mae Young Classic, seemingly hinting at the Four Horsewomen of MMA and the Four Horsewomen of NXT, now WWE, clashing in the future - as you can see below - in a move that seems all but certain now.
The heart of the matter
WWE today confirmed that Marina Shafir and Jessamyn Duke have reported to the Performance Center - hinting that they're either close to signing or may have even already signed by stating that the Four Horsewomen "have arrived in WWE in full force" in an article on WWE.com.
WWE reports:
Jessamyn Duke and Marina Shafir have joined their Four Horsewomen teammates Ronda Rousey and Shayna Baszler in making the move from mixed martial arts to sports-entertainment, reporting for training today at the WWE Performance Center in Orlando, Florida.
Duke stands at 5-foot-11 and fought professionally from 2012 to 2016, competing in the bantamweight class for organizations including the UFC as well as being part of Team Rousey in UFC's Ultimate Fighter reality competition in 2013.
Shafir is 5-foot-7 and is known by the nickname 'The Supernova from Moldova', stands 5-foot-7 and is actually engaged to NXT Superstar Roderick Strong, so she's no stranger to the WWE Universe, having been sat at ringside for many of the Undisputed ERA star's matches.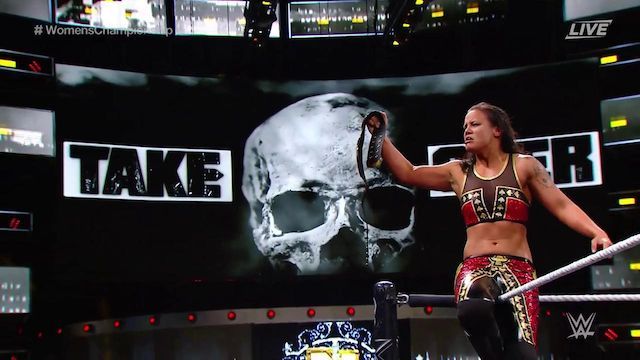 Shayna Baszler has gone on to become the NXT Women's Champion during her stint in WWE and Ronda Rousey shocked the world with an impressive WrestleMania debut, but WWE.com states that Duke and Shafir are now preparing to conquer a new world of combat sports, asking, "Will it be long before they add to Baszler and Rousey's already incredible list of accomplishments in the ring?"
What's next?
Will WWE address this news on RAW tonight? It'll be very interesting to see if we see any packages confirming the news.
We'll keep you updated with any further news on their potential signing.
Author's take
Well, you had to think this was only a matter of time, yet it still came out of nowhere when WWE announced the news today. It looks like we may just be gearing up for a huge Four Horsewomen vs Four Horsewomen showdown in the future!