WWE News: Samoa Joe writes his own comic book
538 //
18 Oct 2017, 00:16 IST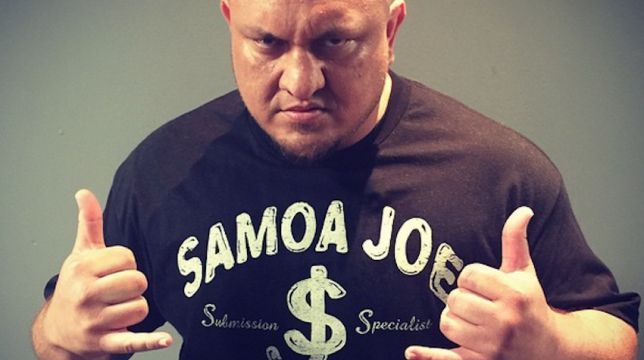 What's the story?
WWE is always looking to maintain a property in as many different aspects of entertainment possible.
From feature films to video games, it seems WWE is putting their eggs in as many baskets as possible and this includes comic books. WWE has a partnership with Boom comics where Samoa Joe co-wrote one of the issues.
In case you didn't know...
Samoa Joe spent a long time making towns all over the world. His skill in the ring and ability to capture the attention of any audience he performed in front of is well known. However, the former TNA standout also appears to have a passion for comic books.
The heart of the matter
WWE and Boom comics will be putting out a comic book about Samoa Joe co-written by the man himself. This exciting book will tell the story of The Samoan Submission Machine's journey to WWE.
I just wonder how much TNA there will be in this book or how much will be in kayfabe. But the book will primarily focus on how he came to Raw; therefore, it will probably be more about WWE's story-telling than what actually happened.
Samoa Joe seems thrilled at this opportunity to work on this project with such talented people as he said:
"As a lifelong comic book fan, it's a thrill to partner with BOOM! Studios on the official WWE comic book series and tell the true story behind my journey to WWE. Ever wonder how Triple H really convinced me to make the jump? Now you'll get the real story, from me and my incredible co-writer Michael Kingston."
Samoa Joe got to work with writer Michael Kingston and artist by Michel Mulipola from the Headlocked franchise.
Another story in the book was written by Kevin Panetta, whose previous work includes Zodiac Starforce.
Artist Daniel Bayliss of Mighty Morphin Power Rangers fame also worked on this book as well. With that kind of talent at the helm, Boom's WWE #13 is going to be a book worth checking out when it drops in January
What's next?
If this book does well who knows what could be next for Samoa Joe in the comic book world. Boom also announced AJ Styles will be helping with a Royal Rumble 2018 Special book in January 2018 as well which is an exciting idea.
Author's take
When you're talking about comic books you need to suspend reality for a bit which is also necessary in order to fully appreciate WWE.
But since WWE needs to have some semblance of reality attached to it in order to capture the interest of today's modern fans, it's likely the comic book will be even more out there. But it's still a very interesting idea which probably translates into some great reading.
---
Send us news tips at fightclub@sportskeeda.com