WWE News: SmackDown Live Superstar Liv Morgan teases gimmick change after disappointing loss
Timeless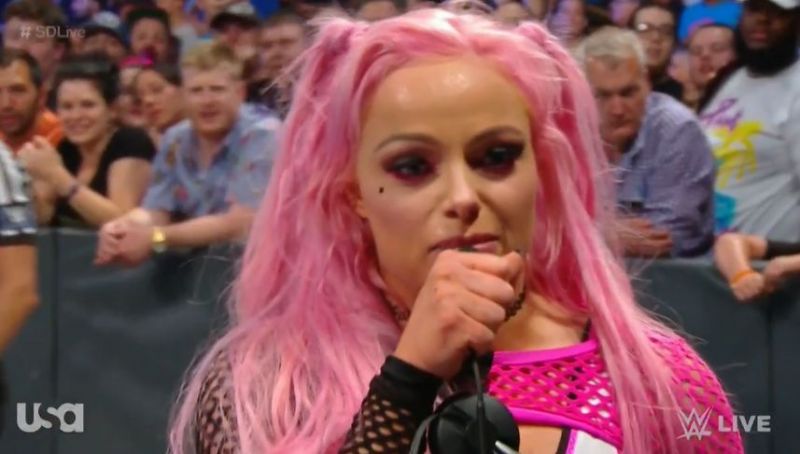 What's the story?
Liv Morgan wrestled in a losing effort against Charlotte Flair on tonight's SmackDown Live and, in a massive change of demeanour for the happy-go-lucky former Riott Squad member, indicated after the match that she was about to undergo a gimmick change as a result of her loss.
In case you didn't know...
Charlotte Flair and Liv Morgan did battle on SmackDown Live tonight due to an altercation the pair had during Shane McMahon's first ever SmackDown Live Town Hall, during which Morgan accused Charlotte Flair of being fake.
Flair responded by pointing to Liv Morgan's blue tongue and highlighting that's fake too, essentially calling Morgan a hypocrite.
The heart of the matter
Whilst I don't think anyone would've expected Morgan to pick up the win against Charlotte, she did actually have a decent showing and nailed all of her offense.
But, nonetheless, the multiple time Women's Champion was too much for Liv Morgan to handle and 'The Queen' emerged victorious with a decisive , much to the delight of her father, legendary wrestling figure Ric Flair,
However Morgan was definitely less thrilled than 'The Nature Boy' and walked over to the announcer's desk to make the emotional announcement that 'Charlotte was right...and when I come back, I'm gonna be real'.
What's next?
What this actually means is unclear, but we can safely assume it will lead to a minor or major gimmick change for Morgan and almost certainly means it's the end of the blue tongue.
Regardless of what the end result will be, it's pretty exciting that SmackDown Live is expanding on its women's roster and giving Morgan, who has always been a standout for the Riott Squad, more of a spotlight.
There's also some speculation that Liv Morgan might be on her way back down to NXT with the Superstar receiving support from Aliyah, this would make sense as to why she said 'when I'm back'.
See WWE Smackdown Results, Highlights of event, & more on WWE Smackdown Results page