WWE News: Stephanie McMahon explains why WWE shifted from pro-wrestling to sports-entertainment, WWE going PG
3.15K //
30 Apr 2018, 23:56 IST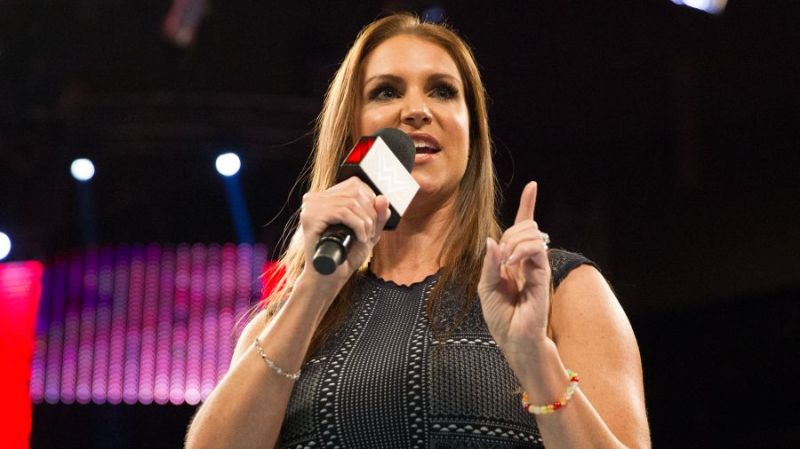 What's the story?
Speaking at the yearly Business Partner Summit, Stephanie McMahon opened up on a myriad of topics.
McMahon notably revealed a key reason behind the WWE transitioning from a professional wrestling promotion to a sports-entertainment organization. Besides expounding upon the same, McMahon also spoke about WWE's decision to go PG in 2008.
In case you didn't know…
Apart from being an on-screen authority figure, Stephanie McMahon is also the CBO (Chief Brand Officer) of the WWE.
The aforementioned points addressed by McMahon have, for long, been hot topics of debate & discussion in the professional wrestling community—as WWE's decision to distance itself from the "pro-wrestling" tag and the company's decision to tone down adult-oriented content from 2008-onwards, significantly changed the entire pro-wrestling and sports-entertainment industry.
The heart of the matter
Stephanie McMahon lauded her father Vince McMahon's work for WWE, and pointed out that Vince took the company from a territorial pro-wrestling promotion to a global sports-entertainment company.
Stephanie added that while today, every 8 in 10 adults recognize the term "WrestleMania" and every 9 in 10 are familiar with "WWE", the WWE wasn't this popular in the 1980s.
Additionally, Stephanie elucidated that owing to WWE's aforementioned conundrum back in the day, Vince made the decision to rebrand WWE and promote it as a more diverse organization rather than just a pro-wrestling promotion—as a result of which WWE has been subsequently advertised as a sports-entertainment promotion.
Here's what Stephanie stated regarding the same—
"Advertisers either had an adverse reaction to the words 'professional wrestling,' or they simply didn't understand what it was…So, how could we create a term or a label that potential partners could understand? How could we describe the WWE was based on larger-than-life characters enthralled in relatable storylines? That was when we coined the term 'sports entertainment'."
Stephanie explained that today when one is to look at other companies such as ESPN, the Super Bowl or World Cup, most organizations utilize the term "infotainment"—something that harkens back to the "sports-entertainment" model WWE adopted several years ago.
Furthermore, Stephanie emphasized that presently, WWE's goal is to solidify the promotion's position alongside fortune 500 companies, be a part of popular culture and expand their partnerships in the sports-entertainment business. Stephanie also spoke about WWE going PG back in 2008; stating—
"10 years ago, WWE once again reimagined our content and made the strategic decision to become more family-friendly, to grow our multi-generational audience and attract more blue-chip partners…Looking around the room here today, it's easy to see that this strategy worked."
What's next?
Stephanie McMahon continues to essay her role as an authority figure on WWE programming, while also fulfilling her executive duties backstage in WWE.
The vast majority of professional wrestling experts believe that the WWE is set to maintain its commitment toward its current PG business model for the foreseeable future.
Author's take
Truth be told—Stephanie McMahon, much like her father Vince McMahon, is a genius.
The McMahons have turned WWE into something so very unique, that mainstream entertainment organizations are now taking notes from WWE's business strategy—optimizing content for dynamic and diverse entertainment. 
---
Send us news tips at fightclub@sportskeeda.com