WWE News: Stephanie McMahon reveals what determines a superstar's push
2.80K //
12 Oct 2017, 17:55 IST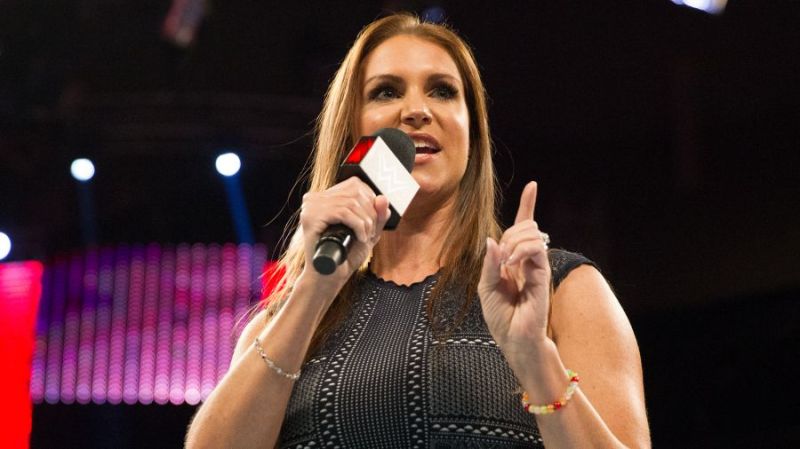 What's the story?
As loyal as the majority of the WWE Universe is to the product, WWE has sometimes been criticized for ignoring the requests of its fans. However, Stephanie McMahon made a contrary statement while addressing this issue lately.
According to her, fans decide the creative direction of the company. We bring you her statement via 411Mania.
In case you didn't know...
There are countable sports entertainment shows that boast of the fan following that WWE enjoys. 24 years after the first episode of RAW aired, almost three million tune in to watch RAW live, in the United States alone, on a weekly basis.
However, there have been some complaints in the past, especially with regard to Roman Reigns and the fact that he was being pushed despite the wishes of the WWE Universe. Some fans have complained that WWE does not pay heed to fans.
The heart of the matter
Stephanie McMahon had a very different take on the matter and suggested during the 'Fortune Most Powerful Women' summit that, fans determine the creative direction. She said that WWE takes feedback in real time. With regard to NXT, she mentioned the following:
Our audience is actually determining who makes it to the next level—and they know it.
She further added:
Our audience tells us what they love, what they don't like, and—worst—what they don't care about.
According to her, WWE makes changes in plots based on the response from the audience. Therefore, fans actually call the shots in the company.
What's next?
Whatever you may think of Stephanie McMahon's remarks, WWE will continue to remain a multi-billion dollar enterprise for a very long time indeed. It is unclear for now if Stephanie McMahon will return in an on-air role soon.
Author's take
It is natural to try and disagree with her assessment, but at a time when we had two phenomenal Hell in a Cell matches, a Shield reunion and a Sami Zayn heel turn in one week, let's try and look at the positives as well.
WWE is one of the most beautiful gifts that mankind has been blessed with, and say what you will, the company tries its best to put on a great show, every single time in the ring.
---
Send us news tips at fightclub@sportskeeda.com