From the WWE Rumor Mill: The Undertaker's return seems to be coming together
16.52K //
30 Dec 2017, 07:14 IST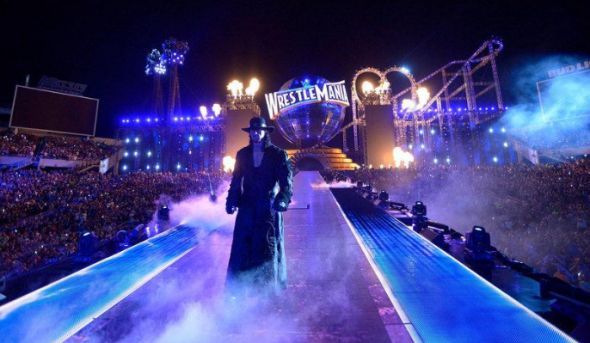 What's the story?
People have been wanting to see The Undertaker back in the ring since he lost to Roman Reigns at WWE WrestleMania 33. WrestlingNewsCo reported last week that they had been told The Undertaker would be back for at least a month and the latest issue of the Wrestling Observer Newsletter seemed to confirm this as they said John Cena's opponent in New Orleans is pencilled in to be bigger than the WWE Championship.
In case you didn't know...
A source in WWE told WrestlingNewsCo that, "Taker is not going to appear on that show just to wave and say hello. I'll leave it at that" when referring to the Raw 25th Anniversary show on January 22nd.
This kind of report really gives people something to consider when it comes to the fact that The Dead Man might very well rise and walk once more very soon.
The heart of the matter
The Undertaker was backstage for Survivor Series and people who saw him say he was moving very well and he is said to be in great shape which some are considering as a sign he's gearing up for another match. His recent hip procedure seems to have left him in good shape and he's been working out in his gym in Texas.
Of course, The Undertake working out in the gym probably isn't anything new but with all of the rumours about a possible WWE return it certainly makes it interesting.
What's next?
The WWE Universe will discover a lot of things on January 22nd and a couple different Road To WrestleMania could very well be paved. Now the only question is just how much if The Undertaker going to do if he is truly coming back to work a month before WrestleMania?
Author's take
Let's hope if The Undertaker is able to come back and work some more that he'll be in the best shape possible to do so. He's already given so much of his body for the fans it would be understandable if he truly retired. But all signs seem to point toward another return of The Undertaker and that's always exciting as well.