WWE News: Vince McMahon, Triple H, Goldust, Cody and others remember Dusty Rhodes on his 72nd Birthday
528 //
12 Oct 2017, 10:26 IST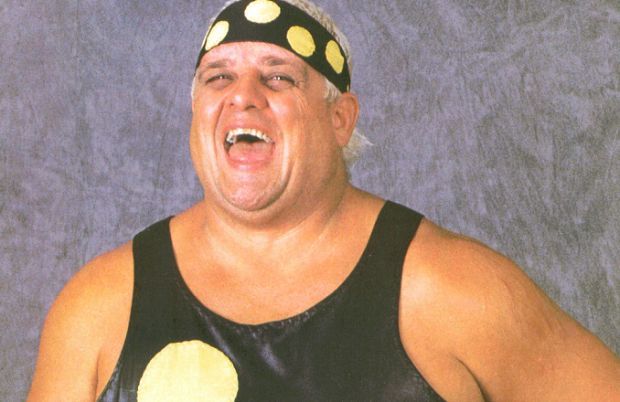 What's the story?
Today, the 11th of October 2017, would have been the 72nd birthday of the late great WWE Hall of Famer 'The American Dream' Dusty Rhodes (real name Dusty Runnels)
Multiple wrestling figures remembered him on the occasion via Twitter, with WWE Chairman Vince McMahon, Rhodes' real-life sons -- WWE Superstar Goldust and ex-WWE Superstar Cody Rhodes all making remarks.
In case you didn't know..
Dusty Rhodes had a legendary career in the wrestling business. WWE, WCW or NWA, he made an impact.
He was very good in the ring and but his expertise was the easiest to see on the microphone cutting promos, such as his famous Hard Times promo :
Dusty was inducted into the WWE for his accomplishments in 2007.
Dusty's two sons, Dustin and Cody went on to become WWE Superstars too. Dustin is still with WWE today as Goldust, having a very successful career too that has spanned for over 25 years, whilst Cody left WWE a year ago to start wrestling on the indies after his growing frustration with WWE creative.
In the recent years before his death, Dusty started working with WWE's development brand NXT as the head writer. Dusty is credited for making NXT successful and nurturing talents in the WWE Performance Center in Orlando, Florida.
He helped wrestlers accustom to their characters so they could make waves on the main roster. Dusty could see things in wrestlers way beyond anyone else.
The wrestling world was devastated when in June 2015, Dusty died from Stomach Cancer.
The heart of the matter
Dusty Rhodes would have turned 72 today if he was still alive.
WWE Chairman Vince McMahon tweeted about remembering him on his birthday,
Rhodes' two sons, Goldust and Cody both also used Twitter to wish their Dad a happy birthday:
Triple H, the Head of NXT, who worked a lot with Dusty in NXT posted this about his friend;
Some other tweets from the wrestling world came from Kevin Owens and Bayley, two stars on WWE's main roster who were both developed by Rhodes:
What's next?
It is obvious how big a void Dusty Rhodes has left in the wrestling world and how much of an effect he had on people.
People will continue to remember him on his birthdays and anniversaries to follow along with all those times when we see things occur in WWE or NXT that remind us of his mark on pro wrestling (e.g. his creation, War Games, will be used for the next NXT Takeover).
Author's take
We all really miss Dusty. Everything about the man's fictional and real-life character was so inspiring. NXT has really missed his presence behind the scenes since his death, and there won't be anyone to ever replace or emulate Rhodes because he was just too good at what he did.
Long may we remember 'The Dream'.