WWE planning to set another Guinness Record
8.97K //
01 Mar 2013, 10:52 IST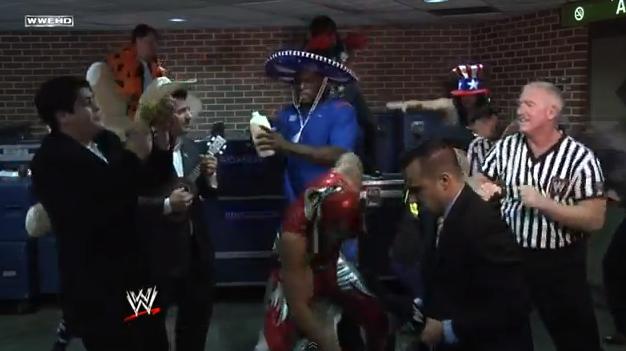 According to reports from F4WOnline.com, WWE is planning to set a Guinness World Record at Wrestlemania for the world's largest Harlem Shake.
WWE's previous plans of setting a Guinness Record for most number of masked people in the same place at the same time was hampered as Rey Mysterio has been pulled out of recent events. Plans of Rey Mysterio vs Sin Cara at Wrestlemania could have allowed WWE to set this Guinness Record but Mysterio will mostly be out of action due to family problems.
Speaking of the Harlem Shake, WWE has already done a Harlem Shake video which frankly was quite amusing.
You can watch the video here.
Harlem Shake is a recent internet meme where people dance for the Harlem Shake tune. This meme is now viral and there are several different versions of it.
Despite WWE's claims of setting up this world record, the possibility of this happening looks highly unlikely. People have already lost interest in Harlem Shake and by Wrestlemania which is happening on April 7, this meme would have lost its craze.