WWE Smackdown Results: March 1, 2013
7.23K //
02 Mar 2013, 09:23 IST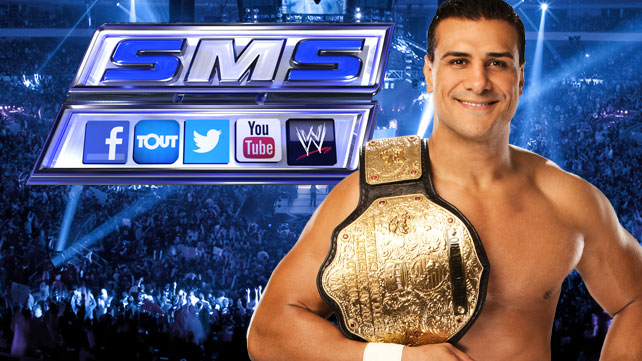 WWE Social Media Smackdown special on March 1, 2013 took place at Oklahoma. Here are the results of this show in brief:
Match 1: World Heavyweight Champion Alberto Del Rio defeated Damien Sandow in a singles match. Del Rio locked in his cross armbreaker submission move to get the victory.
Match 2: Antonio Cesaro defeated The Miz to retain his United States Championship in a 2-out-of-3 falls match. Cesaro got the first fall after hitting his finishing move – The neutralizer. Soon after, The Miz got Cesaro to submit to the figure 4 leg lock, to equalize the falls score at 1-1. In the end, Cesaro got the vital second pinfall via a roll up to retain the US title.
Jim Ross interviewed Jack Swagger and Zeb Coulter about their motives and their problem with Alberto Del Rio. Tempers flared and Swagger pushed JR to the floor. Alberto Del Rio came out and called Swagger a real jackass.
Match 3: In a rematch of sorts from Raw, Team Hell No took on Prime Time Players in a tag-team match. It was a role-reversal of sorts as Kane was blindfolded and Daniel Bryan had one of this arms tied behind his back. The Prime Time Players won the match after Titus O'Neil pinned Daniel Bryan. After the match, Kane realized that he had a goat-face mask. He gave a upper-cut to Bryan and walked away.
Fandango was interviewed backstage by Matt Striker who mispronounced his name. Fandango talked about his dance style and said that he will not debut inside the ring till Matt pronounces his name correctly.
Match 4: Randy Orton won his match against the Big Show via disqualification courtesy of interference by The Shield. Sheamus' entry to make the save turned futile. Big Show knocked out Roman Reigns, after which the Shield left the ring. As Big Show was about to chokeslam Orton, Sheamus made the save with a brogue kick.  Orton and Sheamus celebrated to end the show.