The Biggest Party Of The Summer is less than a day away and the WWE Universe couldn't get more excited! The card is stacked with a whopping 13 matches from start to finish and most of them promise to deliver in a huge way.
For the 2-hour Kickoff show, we have a unique mix of bouts, including two title matches. The kickoff card looks like this:
Rusev & Lana vs Andrade 'Cien' Almas & Zelina Vega (SmackDown Live)
Cedric Alexander(c) vs Drew Gulak - Cruiserweight Championship (205 Live)
The B-Team vs The Revival - RAW Tag Team Championship(RAW)
The B-Team successfully managed to escape the clutches of The Deleter Of Worlds and retain their tag titles on the go-home RAW this past week. However, their worries aren't over as they're set to take on the former 2-time NXT Tag Team Champions The Revival.
Cedric Alexander has been on a tear on 205 Live, being the undefeated champion carrying the brand on his back. He faces a brand new threat in the form of Drew Gulak.
Sportskeeda is the one-stop destination for latest WWE rumors and wrestling news
As for things on the blue brand, the young upstart Andrade 'Cien' Almas and business associate Zelina Vega have had Rusev and Lana's number for weeks. With Aiden English accidentally costing them match after match despite his good intentions, things have erupted and they now face each other in a mixed tag match. Will Aiden English once again cost Rusev Day?
Also, what's in store for Elias' grand performance at SummerSlam?
With the kickoff show set to tone the mood for SummerSlam, here's what you have to look forward to on the colossal main card.
---
#10 Braun Strowman vs Kevin Owens - Winner takes the MITB contract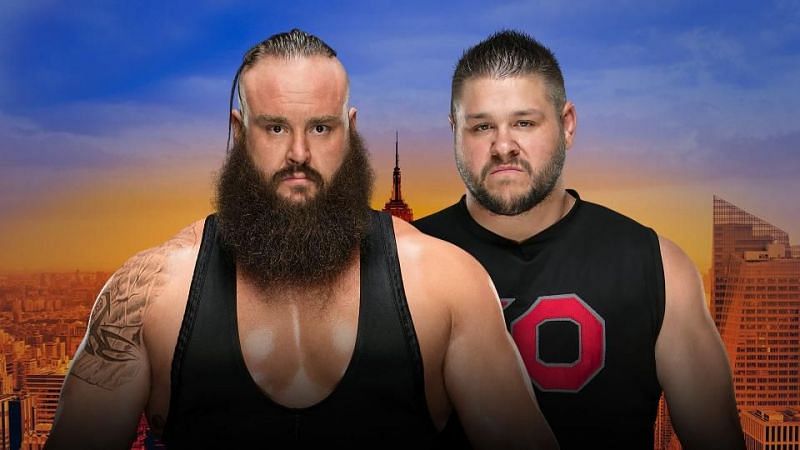 Over the past couple of months, Kevin Owens and Braun Strowman have been nothing but a nightmare to each other. When Stephanie McMahon returned to announce the Evolution PPV, Kevin Owens took advantage of her presence and convinced her to set a match against Braun Strowman at SummerSlam, with the Money In The Bank contract on the line.
Mind you, a victory is a victory. KO's cunning plan means that he just needs to get disqualified or win by count out to become the new Mr. MITB. Kurt Angle wasn't pleased by the idea, but he isn't the one who makes the final say, apparently.
Through Jinder Mahal, Kevin Owens cost Braun Strowman a match two weeks in a row, one by count-out and the other by disqualification. KO does hold a victory over Strowman as well after he was thrown off the steel cage by The Monster Among Men.
Will KO sneak his way into an MITB victory?
#9 Carmella (c) vs Becky Lynch vs Charlotte Flair - SmackDown Tag Team Championship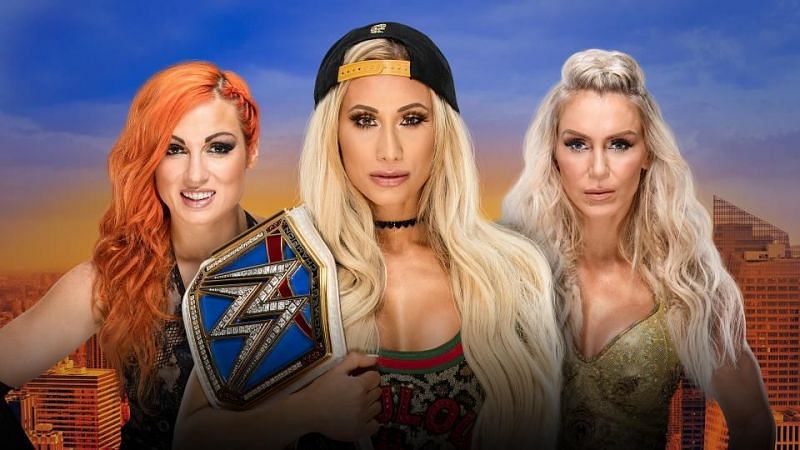 With James Ellsworth fired and out of sight, Becky Lynch earned her way to a SmackDown women's title shot at SummerSlam after a hot winning streak.
Charlotte Flair would return after a month and Paige gave her the opportunity to slide her way into the title match. Flair beat Carmella and got the shot, but the bigger story is the tension between Becky and Charlotte.
It appeared as though Charlotte stole Becky's thunder. While the two remain on the same page and having a healthy competitive spirit, there's some undeniable tension. Will Carmella take advantage and weasel her way into retaining the title again?
It very well could lead to a friendship break up for Charlotte and Becky!
#8 Dolph Ziggler (c) (w/ Drew McIntyre) vs Seth Rollins (w/ Dean Ambrose) - Intercontinental Championship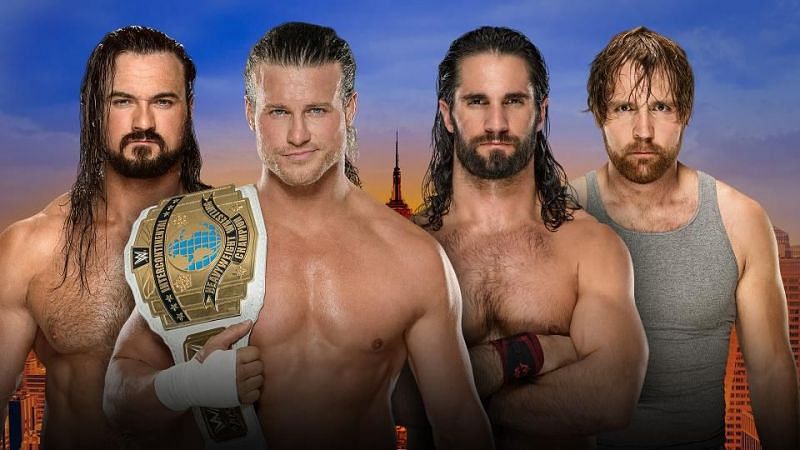 Over the past few months, Dolph Ziggler and Drew McIntyre used the numbers game to take the Intercontinental title away from Seth Rollins and be a thorn on his back. However, Rollins revealed that he was going to have a lunatic in his corner for SummerSlam and brought back the returning Dean Ambrose.
With the numbers game now even, will Rollins finally be able to capture the Intercontinental Championship back from Ziggler? Win or lose, Rollins does have one more thing to worry about. With Dean Ambrose back more built and looking more different than ever, could this mean a change of attitude? Will Ambrose go crazy and turn on his Shield-brother?
#7 Shinsuke Nakamura (c) vs Jeff Hardy - United States Championship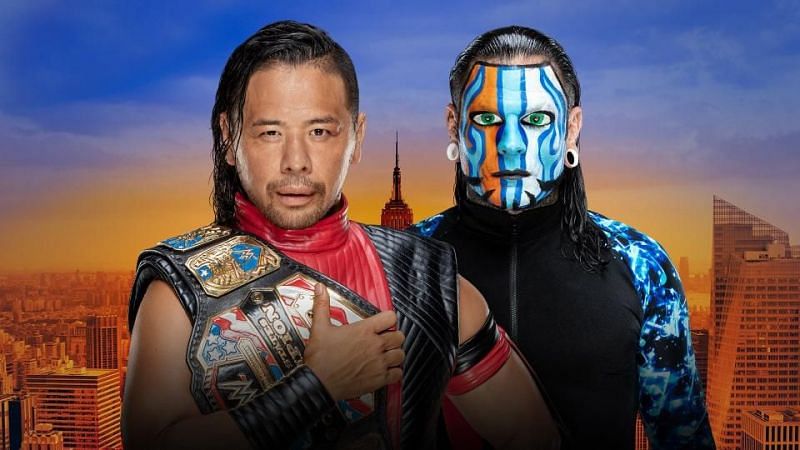 Thanks to nefarious tactics, Shinsuke Nakamura won the United States title from Jeff Hardy in a matter of seconds. With Randy Orton appearing in random intervals to attack and torture Hardy, he's been a real wildcard in the mix.
Randy Orton continues to lurk in the shadows of Hardy, so one would wonder what difference he'll make in the match-up. It seems very unlikely that it's going to be a straightforward affair. But from the look of things, the odds aren't in favour of the legend Jeff Hardy.
#6 Finn Balor vs Constable Corbin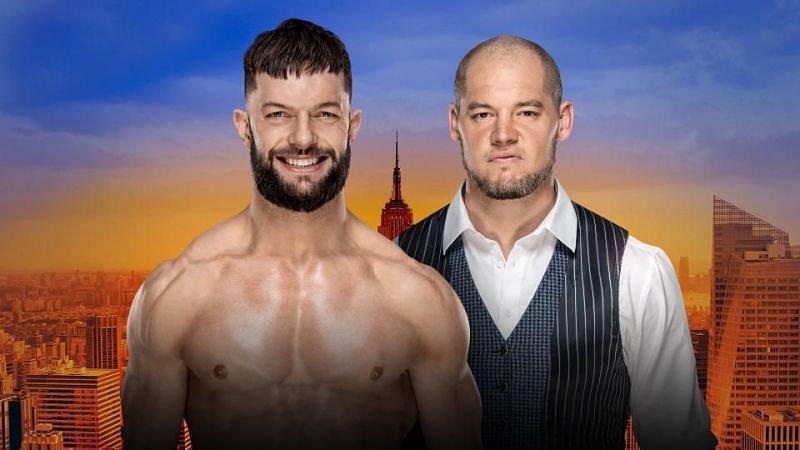 With Finn Balor and Baron Corbin both holding victories over one another, they look to settle the scores in a rubber match. Corbin's been a bully, trying to mock Balor for his height while Balor has continued to do what he does best: outperform everyone.
The real question here is whether Corbin will abuse his authority to try and beat Finn Balor. Either way, it's a must-win match for both superstars.
#5 The Bludgeon Brothers (c) vs The New Day - SmackDown Tag Team Championship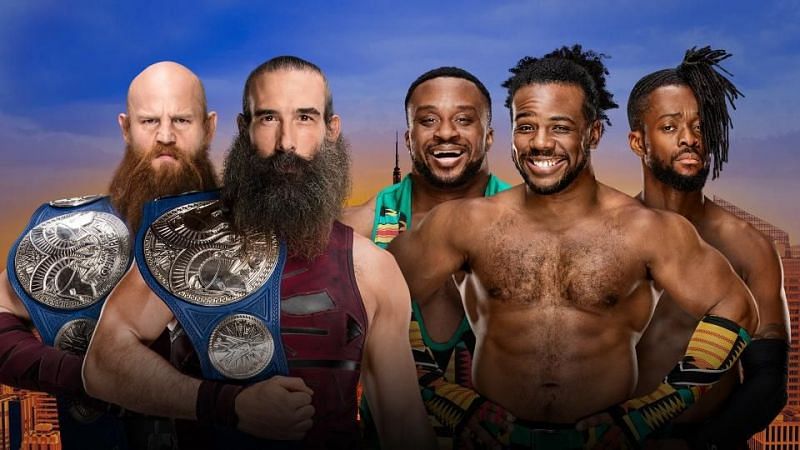 Ever since reforming as The Bludgeon Brothers, Harper and Rowan have been on a tear. After capturing the SmackDown tag titles at WrestleMania, they've destroyed everyone in their path and look to continue doing so to The New Day.
However, The New Day are no pushovers. They're the longest reigning tag team champions of all time in WWE and look to dethrone the champions at SummerSlam. It's yet to be seen whether Pancake power will prevail or they'll be just another name on the list of the Bludgeon Brother's victims.
#4 Alexa Bliss (c) vs Ronda Rousey - RAW Women's Championship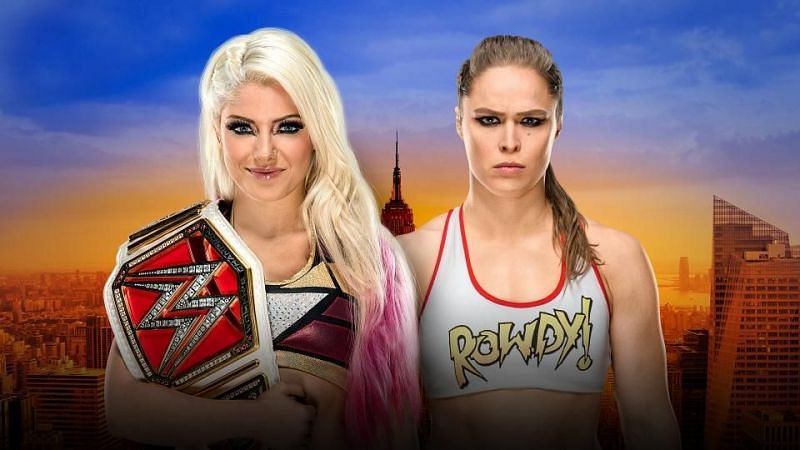 One of the marquee matches for SummerSlam will see "Rowdy" Ronda Rousey get a shot at the RAW Women's Championship against Alexa Bliss.
Bliss cost Rousey an opportunity to win the title at Money In The Bank when she ended her match with Nia Jax to cash in and become champion herself. Since then, Ronda has been on a tear, trying to get to Bliss in every way possible.
The two will finally go head-to-head at SummerSlam, but will Natalya return on time to corner her friend Ronda Rousey? It's clear that Alicia Fox will be in Bliss' corner, so it's going to be really interesting to see how it all plays out.
Fans are definitely hoping for the Rowdy one to capture the title.
#3 Daniel Bryan vs The Miz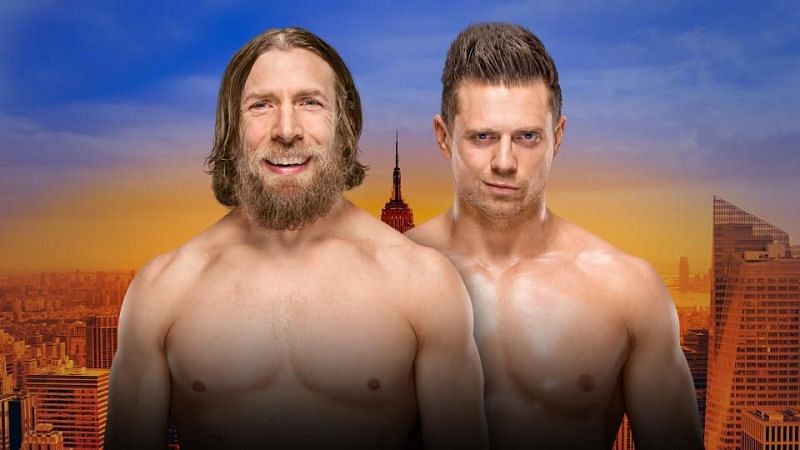 With Bryan being retired for two years, fans had clamoured for a dream return match against The Miz. This was mainly due to the heated Talking Smack segment from 2016 where The Miz went off on Bryan.
The segment took The Miz to a whole new level and it was frustrating for fans that Bryan was unable to lay his hands on The Miz and Vice Versa. However, now that Bryan is cleared, he looks to close a long-standing chapter in his book.
Going back 8 years, Bryan and The Miz have had a rivalry that's set to finally come to a collision course at The Biggest Party Of The Summer. Who will prevail? Will it make any difference to Daniel Bryan's upcoming contract negotiations with WWE?
#2 AJ Styles (c) vs Samoa Joe - WWE Championship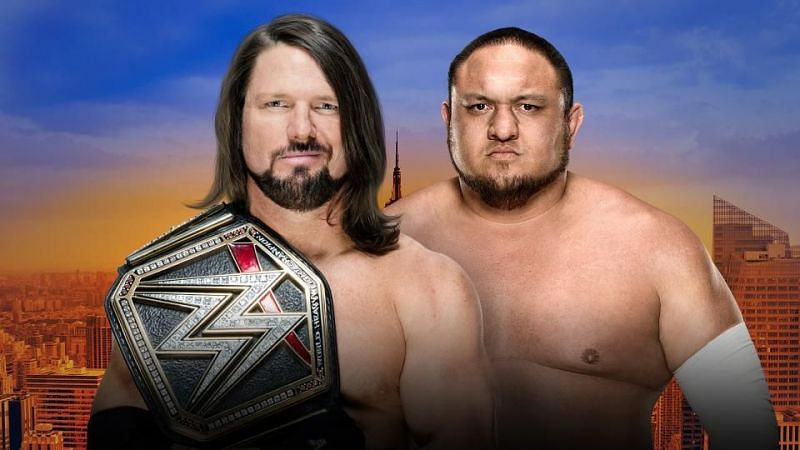 Who would've thought just five years ago that AJ Styles and Samoa Joe would be in WWE, battling for the WWE Championship in the second biggest show of the year? It's happened, and it's real.
With AJ Styles being the most dominant WWE champion in SmackDown history, he faces his biggest threat yet in a new yet familiar rival: Samoa Joe.
Joe has won the psychological warfare so far, using Styles' family to try to get into his head. With the battle more mental than physical up to this point. But Styles is out to prove why he's been such a dominant champion for the blue brand.
#1 Brock Lesnar (c) vs Roman Reigns
The SummerSlam main event is set to feature Brock Lesnar defend the Universal Championship against a determined Roman Reigns. With Reigns calling himself the uncrowned Universal Champion, the match is set to answer many questions.
Will Reigns finally get one over Lesnar or will The Beast Incarnate continue to prove that he has Reigns' number?
It's going to be a colossal main event and expect both megastars to pull out all the stops. Fans are eagerly anticipating the end of Lesnar's 500+ day Universal title reign, so it's going to be interesting to see how an Anti-Reigns environment reacts to Reigns potentially winning.
Which match are you looking forward to seeing the most? Voice your opinions in the comments below.
Braun Strowman reveals the greatest talker in history here