The butterfly, it never ceases to amaze us. The eternal beauty, the wings with which it could fly anywhere; everything and anything makes it truly majestic.
But is that the real reason why we love butterflies? Just because of its beauty? Never.
What make us love butterflies are their stories, the story of struggle, the story of hiding themselves from the world, the story of freedom and the wings of success.
We humans are simple creatures: we always fall in love with good stories. In fact, the life of every human that walks the surface of the earth is a story, some disappointing, some tragic, some joyful and some, an amalgam of all the emotions out there.
It is the last category that always gets into our 'inspirational nerves'. The life story of Dwayne 'The Rock' Johnson falls right into that category, just like the story of a butterfly.
The man we see today in tabloids and magazine covers just spreads the wings of success and embraces the sunlight, but he too had a past filled with struggle.
The common misconception
A major misconception about Dwayne is that he had a normal childhood because of his father, Rocky Johnson, being a professional wrestler.
Rocky had his fair share of success in the wrestling circuit. He was one of the first wrestlers to come out with a bodybuilder-like physique in the business and was also part of the first black tag team to win a WWF Championship.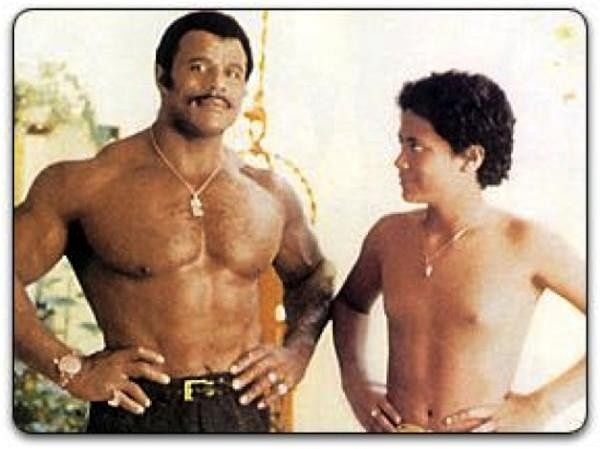 All of this, however, was the celebrated professional career. The personal life of Rocky was a different story. Luan Crable, who had an affair with Rocky at that time, told some daunting tales about the wrestler.
Rocky lied to Luan that he was single, when in reality; he was married to Ata, Dwayne's mother. Luan later realized that Rocky had relationships with women in every arena that he went. And one day, Ata found out about the relationship between Luan and Rocky.
"He was only 12 years old, and he called me, yelling, 'Stay away from my dad, and leave my mother alone!" Luan recalls.
Things got worse when Rocky was arrested for allegedly raping a 19-year-old girl. Rocky claims that the story was planted on him, but it led to him getting blacklisted from the wrestling business. Ultimately, Ata and Rocky divorced.
Crushed Childhood and broken dreams
Dwayne was just 14 years old when all this happened. There wasn't much he could do, so he trained.
"Started training hard at 14yrs old. Not for fame or a competition, but because we were evicted from our small apartment in Hawaii. I reeeeaaaaalllyy hated that feeling of helplessness and never wanted that to happen again. So, I did the only thing I could control with my own two hands in hopes that one day my family would never worry about being evicted again - I trained," Rock mentioned in his official Facebook page.
All the training came in handy for him. In high school, he found himself a fatherly figure in football coach Jodi Swick. Swick saw through the attitude BS that Dwayne had at that time and gave him a chance in the football team.
He excelled in football and went on to get himself a full scholarship from the University of Miami to play defensive tackle.
His future seemed bright until an injury cut off his wings before it flourished. After graduating, he once again tried his luck in football when he joined the Calgary Stampeders in 1995. Two months into the season, he was cut from the team.
He had 7 dollars in his pocket at that time and fell into the jaws of depression.
"I found that, with depression, one of the most important things you could realize is that you're not alone. You're not the first to go through it; you're not going to be the last to go through it… I wish I had someone at that time who could just pull me aside and [say], 'Hey, it's gonna be OK. It'll be OK. I didn't want to do a thing, I didn't want to go anywhere. I was crying constantly. Eventually you reach a point where you are all cried out. " Dwayne said.
Dwayne spent his time staying in his small apartment and simply cleaning. And one day, the Calgary Stampeders coach called him and asked him to come around. But Dwayne had other plans.
The biggest mistake you will ever make
Dwayne wanted to get into the business and wanted to wrestle. Upon hearing this, Rocky warned Dwayne that it was going to be the 'biggest mistake that he will ever make'.
"Hold on to that fundamental quality of faith. Have faith that on the other side of your pain is something good: Dwayne Johnson"
Dwayne had that faith, and he asked his father to train him. Despite being hesitant initially, Rocky paved the way for his son.
"He [Rocky] says his son is his pride and joy."" Luan remarks.
The professional wrestling journey of Dwayne began there. Rocky and Pat Patterson trained him and just a year after being cut from the Stampeders, Dwayne made his WWE debut at the 1996 Survivor Series. Things did not go as planned for him initially.
The crowd was not accepting him and it seemed like he was destined to be just another doomed talent in the business, just like his father predicted.
But he was not going to give up that easily. A change in his gimmick and WWE's 'Attitude' turned the tide in Dwayne's favor and he was finally having the platform to showcase his skills.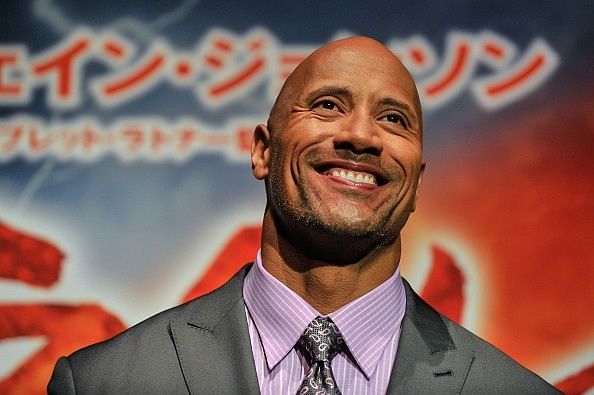 Fast forward two decades, and now, Dwayne is a legend in the wrestling business. He is one of the most bankable superstars in Hollywood. Today, Dwayne Johnson has an estimated net worth of $400 Million.
From the boy that cried his heart out in his small apartment due to depression to the man that inspires millions across the world, the story of Dwayne 'The Rock' Johnson is simply splendid. It is similar to the story of a butterfly; in fact, Dwayne Johnson is a butterfly, one that inspires us to fly.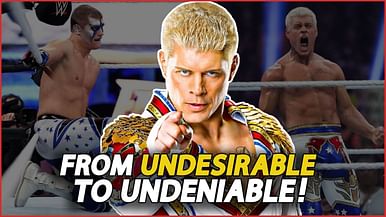 How Cody Rhodes returned to WWE and change pro wrestling forever!