WWE: Undertaker vs Brock Lesnar – Decade in the making
30.90K //
09 Jul 2013, 20:48 IST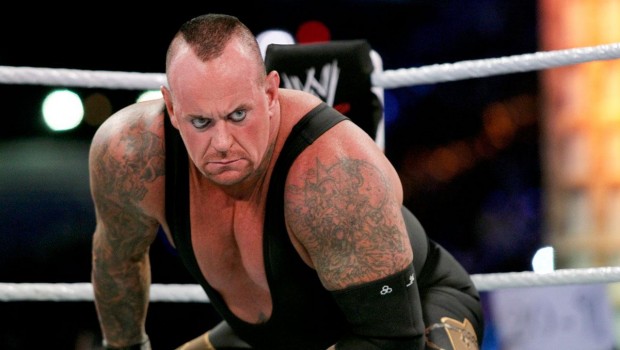 The road to WrestleMania 30 started a few months ago, and the anticipation surrounding the biggest event of the year has already begun. With WrestleMania being the grand daddy of sports entertainment, there is little surprise that the plans begin months in advance, and while the storylines and angles can change at any given second, some of the feuds are set in stone unless something dramatic happens.
For years, there has been one performer who has been the marquee name of WrestleMania. It is almost unimaginable to think of WrestleMania without him, and he also has the distinction of being undefeated at WrestleMania. For the past two decades, one name has been seen as the 'highlight of the night' when WrestleMania came to town, and although there are many legends in the industry, none surpass this one individual, especially when it comes to WrestleMania. As you must have figured by now, it is none other than the legendary phenom, the 'Deadman', The Undertaker.
Last year, The Undertaker faced CM Punk and delivered yet another match of the night. It has almost become customary for The Undertaker to steal the show when it comes to WrestleMania, and the WWE has voted him to be 'Mr. WrestleMania', and for a very good reason. The Undertaker has been 21 – 0 at WrestleMania, and in his legendary career which has spanned for over three decades, he has taken on all comers.
In his near 25 years in the WWE, The Undertaker dominated everyone in his path, everyone except one individual. This certain individual dominated The Undertaker like no one ever has, and has faced him a decade ago, in a very personal, intense feud which saw him decimate the 'Deadman'.
He is without a shadow of doubt The Undertaker's toughest opponent, and it's only ironical that The Undertaker is slated to face him at the next WrestleMania, at least tentatively, to get his revenge in a rivalry that has been a decade in the making. This individual happens to be the youngest WWE champion in the history of the company, Brock Lesnar.