WWE United States title match set for Survivor Series... but why?
1.54K //
14 Nov 2012, 16:50 IST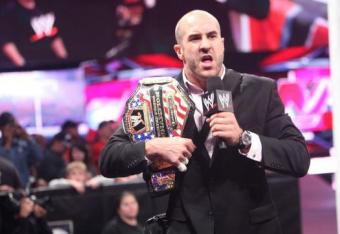 In addition to the traditional 5-on-5 match set for this Sunday's Survivor Series pay-per-view, several championship matches have been announced. Two were announced Monday night on RAW, with Kaitlyn getting her long-awaited WWE Divas Championship match against current champion, Eve Torres. In addition to that, we are also getting a WWE United States Championship match, as current champion Antonio Cesaro defends his title against former champion R-Truth.
While I have no problem with either of these guys being involved in a major PPV title match (in fact, I'm a big fan of Cesaro and have been for a long time), this match really doesn't make a whole lot of sense. The Divas title match does, as Kaitlyn is getting her title match that she was supposed to get back at Night of Champions, and is currently involved in a feud with Eve on Smackdown!. But Cesaro/R-Truth? This seems so randomly thrown together to me.
For starters, let's take a look at how this match came about. On Monday Night RAW, it was announced that Cesaro would be defending his title at the Survivor Series. Okay, that's fine. Normal start so far. Then, we immediately learned who his opponent was, that being R-Truth. That was it. That was the entire build-up to the match. No feud going in, R-Truth didn't have a non-title victory over him, nothing.
Here's where it makes even less sense. Aside from a singles win over Justin Gabriel on Smackdown! that really didn't mean anything, R-Truth has done nothing since he and Kofi Kingston lost the WWE Tag Team titles to Team Hell No! He and Kingston were involved in the #1 contender's tournament prior to Hell in a Cell, but after being knocked out before the finals, he has done nothing. Meanwhile, former partner Kingston won the IC title after beating former champion The Miz in a non-title match, then beating him in a title match, then beating him in two more title defenses. It makes sense why he wound up with a championship match in the first place, but Truth? No offense to the guy, but since his feud with Miz a while back that went absolutely nowhere after one match, the guy has not done one thing to earn himself a title match.
Don't get me wrong, I'm glad a U.S. title match is on the PPV, as well as the fact that the title has been more prominently featured on PPV events. For a while there, it was starting to become a joke, so it's nice to see some credibility being re-established. However, make the title matches mean something, rather than seemingly picking random challengers for no other reason than they aren't booked for the show yet.