The inaugural AEW World Champion Chris Jericho recently reacted to a fan's idea of being the final opponent for a WWE Hall of Famer. The veteran in question is none other than Sting.
The Ocho and Sting have worked together in several promotions, including WCW, WWE, and AEW. But despite the two being colleagues for an extended period of time, the two have never wrestled against each other in one-on-one competition.
A fan took to Twitter to pitch their dream match between Jericho and The Icon in AEW. He also asked Tony Khan to consider The Ocho to be the final opponent for the WWE Hall of Famer.
"@Sting final match should be w/ @IAmJericho… I believe they never wrestled in WCW @TonyKhan #AEWDynamite," a fan tweeted.
The leader of The Jericho Appreciation Society reacted to the tweet with just one word, insinuating that he was interested.
"Hmmmmm….," Chris Jericho said.
---
Chris Jericho seemingly took a shot at CM Punk
Earlier today, two-time AEW World Champion CM Punk took to his Instagram to clear the air with regard to Dave Meltzer's latest report.
Meltzer reported that Punk was not interested in wrestling Jon Moxley and thus there were minimal promotions for their second AEW world title match. The Chicago-born wrestler denied these claims via a now-deleted Instagram story. He revealed that the real reason was that he was still not cleared to compete.
"SIGH. I wasn't cleared to come back to wrestle yet. Then plan was to wrestle at the PPV. I sat and listened to Moxley's Rocky three idea. I explained how I'd never seen a Rocky movie. I and thought the idea s**ked but if the boss wanted to do it whatever. He said he wouldn't lose to me. I'd never experienced someone refusing to lose to me."
The Straight Edge Savior carried on by calling Meltzer a liar. He also called Chris Jericho a stooge.
"Dave Meltzer is a liar. Jericho is a liar and a stooge. There were plans but plans always change but I'll never put a company above my health ever again," CM Punk wrote.
The Ocho seemingly responded to Punk by posting a gif of Broken Matt Hardy shouting 'delete'.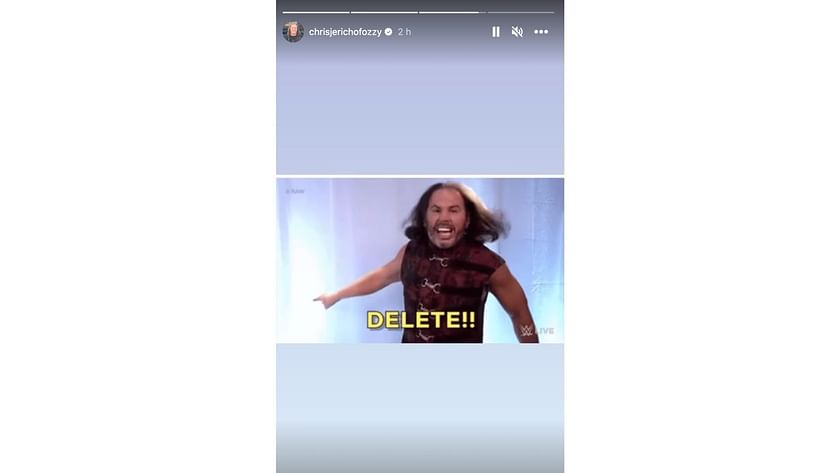 WWE Hall of Famer Booker T also claimed that Punk's post was childish.
Would you like to see The Ocho fight Sting in AEW? Share your thoughts in the comments section below.
Who was Rhea Ripley's first crush? Find out here.