The wrestling world is in mourning following the passing of ROH Tag Team Champion Jamin Pugh, known to fans as Jay Briscoe, who tragically passed away following a car accident.
Wrestlers, promoters, and fans have spent the day posting heartfelt messages and tributes about the ROH Hall of Famer, with many showcasing their favorite memories of him.
Briscoe's passing was even acknowledged on the January 17th edition of WWE NXT by commentators Vic Joseph and Booker T, who sent their condolences to Jay's family, friends and fans.
The acknowledgment of Jay Briscoe's death took place instead of another segment that was scrapped from the show involving The New Day. According to Sean Ross Sapp of Fightful, a funeral segment was planned to take place in relation to the team's current feud with Pretty Deadly.
The segment was scrapped at the last minute out of respect for Briscoe, with the commentary team taking the time to send their condolences.
Jay Briscoe leaves behind an extraordinary legacy
After making his wrestling debut in 2000, Jay Briscoe had a highly decorated 23-year career, where he not only cemented himself as one of the greatest tag team wrestlers of the 21st century (along with his brother Mark) but also accomplished solo success as well.
At the time of his death, Jay was in the midst of a 13th reign as ROH Tag Team Champion. These reigns with his brother go alongside his tag team accomplishments in promotions like Impact Wrestling, New Japan Pro Wrestling, and Pro Wrestling NOAH.
After flying solo, Jay won the ROH World Championship twice, defeating WWE Superstar Kevin Owens and Michael Elgin, respectively.
Briscoe only lost the title once, as his first reign ended with him being forced to vacate the championship due to a storyline injury. However, he lost the title in his second reign to current AEW star Jay Lethal in a winner-takes-all match as Lethal's ROH Television Championship was also on the line.
Everyone at Sportskeeda Wrestling wants to send their thoughts, prayers, and condolences to Jay Briscoe's family, friends, and fans during this tragic time.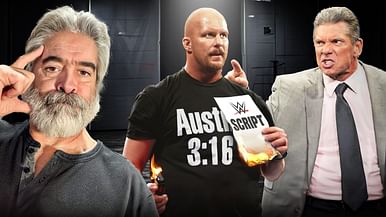 How Stone Cold was born in 2 minutes