The wrestling world is abuzz with news about Goldberg's free agency and his reported talks with AEW owner Tony Khan.
Goldberg's last match took place in February of 2022, but he still had time left on his WWE contract at that point. However, it appears that the company has no plans to bring him back for another match, which is likely what led to his current free-agent status.
According to Fightful's Sean Sapp, Goldberg has been a free agent since January 1st of this year, but no one has signed him to a new deal yet. Despite this, there has been plenty of interest from various companies.
Tony Khan, the owner of All Elite Wrestling, has reportedly been in talks with the WWE Hall of Famer's representatives. There are also several other promotions said to be keen to book him for upcoming events. One such company is reportedly located in Israel.
Despite being in his mid-50s, Goldberg's name still carries significant weight in the world of professional wrestling, and he remains a highly sought-after commodity. While there's no telling where he'll end up, one thing is for sure any company that lands him is bound to benefit greatly from his star power.
---
AEW star Swerve Strickland wants to retire Goldberg
AEW's Swerve Strickland has made it clear that he wants to retire wrestling legend Goldberg.
Strickland took to Twitter to respond to a tweet about Goldberg's desire for a retirement match, stating that he wants to be the one to end the Hall of Famer's career.
Check out his tweet below:
However, AEW President Tony Khan is paying close attention to Goldberg's free-agent status. This could potentially lead to an opportunity for Strickland to face off against the wrestling icon.
Do you think Goldberg will sign with the Tony Khan-led promotion? Sound off in the comments section below.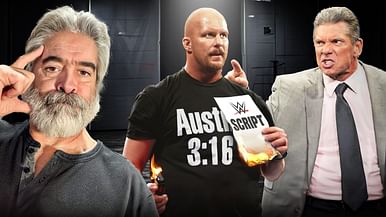 How Stone Cold was born in 2 minutes
Edited by Ashvinkumar Patil