The wrestling world is buzzing with the news of former WWE World Heavyweight Champion Jeff Hardy's possible return to AEW.
Jeff Hardy has been absent from the ring since his arrest for DUI in June 2022. Tony Khan suspended him until he completed his substance abuse treatment, which he recently did.
Speaking on a video with Isiah Kassidy, Matt Hardy hinted at Jeff's return, revealing that he had undergone eye surgery and was expected to make a full recovery within five to six weeks. Matt expressed his excitement at the prospect of Jeff returning to AEW TV soon.
While some fans were thrilled to hear the news and shared their excitement and anticipation for Jeff Hardy's comeback, others were concerned for his well-being, with many urging him to take care of his health first and not rush back to the wrestling ring.
Check out the Twitter reactions below:
Some fans even suggested that Jeff take a break from wrestling altogether to focus on his personal life and recovery or take retirement from wrestling for good.
---
AEW star Matt Hardy provides an update on Jeff Hardy
AEW wrestler Matt Hardy recently gave an update on his brother Jeff's condition and hinted at his return to the ring.
On the latest edition of the "Extreme Life of Matt Hardy" podcast, he revealed that Jeff Hardy had recently undergone eye surgery and was expected to make a full recovery in a few weeks.
"He just had some eye surgery, and he's recovering, probably a few weeks out from being fully physical, but hopefully, sooner than later, he'll be up for doing physical stuff again. He did sneak away with his family and go on a little vacation for a few days, which is nice. He's in a really good place in life and I think he's very happy where he's at. It makes me very proud of him and it also fills me with joy that he's happy with where he's happy in life."
Wrestling fans around the world will undoubtedly continue to support The Charismatic Enigma in his recovery and look forward to seeing him back in the ring soon.
Do you want to see Jeff Hardy take retirement from wrestling? Sound off in the comments section below.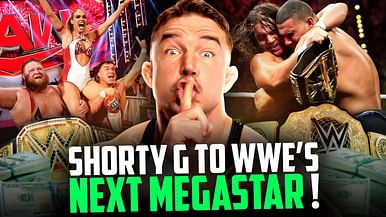 Why Chad Gable could be the next WWE mega star