Having disappeared from AEW television for nearly a year after an alleged falling out with his longtime tag team partner and an unfortunate injury, it was speculated that Santana was simply winding down his contract.
However, according to a report by Fightful Select, Santana is still with the promotion and has been getting paid throughout his recovery process.
The 32-year-old star suffered an ACL injury during last year's Blood and Guts match. Prior to this, it was reported that he and Ortiz were no longer on good terms. So it came as no surprise when Santana seemingly started hinting that his contract was up in September.
As per Fightful, if his deal really did run out six months ago, it is possible that management could have extended his contract to make up for the time he spent out injured. The report also stressed that Santana has been getting paid throughout his injury and that Tony Khan has been adamant about doing so.
It is unclear when and/or if the former Inner Circle member will return to AEW and when exactly his contract is set to expire officially.
---
Latest on another missing AEW star
Santana is not the only one who has been absent from AEW television. Former TNT Champion Miro (fka Rusev) last appeared in the company in September 2022.
Multiple reports claimed that the former WWE United States Champion wanted to return to his old promotion and that he had turned down creative ideas from Tony Khan.
However, a few weeks ago, Fightful Select reported that Miro had spent some time alongside his wife, CJ Perry, in his home country of Bulgaria.
Since then, little more has been clarified about The Redeemer's situation. Nonetheless, fans will be hoping to see the talented star return to the wrestling ring sooner rather than later.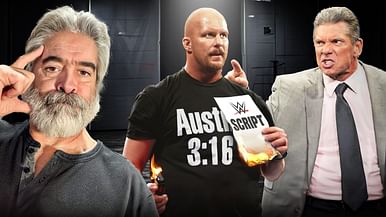 How Stone Cold was born in 2 minutes