Katsuki Bakugo is one of the main characters in Kohei Horikoshi's superhero series, My Hero Academia. He is a student at U.A. High School, training to become a Pro Hero. He was first introduced as the childhood friend turned rival of the series' protagonist, Izuku Midoriya. He is shown to be incredibly talented and powerful with his Quirk Explosion, which allows him to create and control explosive blasts from his hands.
However, mangaka Horikoshi has expressed his reservations about the character's initial demeanor. This has not gone down well with all of the series' fans.
Disclaimer: This article contains spoilers.
---
Kohei Horikoshi's disapproval of My Hero Academia deuteragonist upsets many
How was Bakugo's character initially?
In My Hero Academia, Katsuki Bakugo is widely regarded as a natural-born genius with immense potential and has already gained significant recognition as an aspiring Pro Hero. His powerful Quirks and exceptional abilities have earned him constant praise from others, leading him to develop a superiority complex. Winning is essential to Bakugo, who wants to surpass All Might. This made him rude, arrogant, and confrontational, especially towards the beginning.
Despite his many admirable qualities, Bakugo's attitude tends to come off as unheroic. When he was younger, he used to bully a young Izuku Midoriya, who was Quirkless at the time, and conveniently dismissed his dream of becoming a Hero.
---
What are the views of the creator of My Hero Academia regarding Bakugo?
My Hero Academia mangaka Kohei Horikoshi has expressed his regret over the way he initially portrayed Bakugo in the manga. In the first chapter of the series, Bakugo is portrayed as an abhorrent bully, solely preoccupied with his own greatness.
When, one day, the attention of Bakugo's classmates shifts from him to Izuku, he responds by snatching Izuku's notebook and burning it with his Explosion Quirk. Bakugo then proceeds to throw the notebook out the window and advises Izuku to abandon his aspiration of attending U.A. High School and becoming a Hero, even suggesting that he jump off the rooftop and end his life.
Looking back on this scene and other early portrayals of Bakugo, Horikoshi now realizes that he took the character too far, making him excessively cruel. An edgy character can indeed serve as a good contrast to a more mellow and pure protagonist.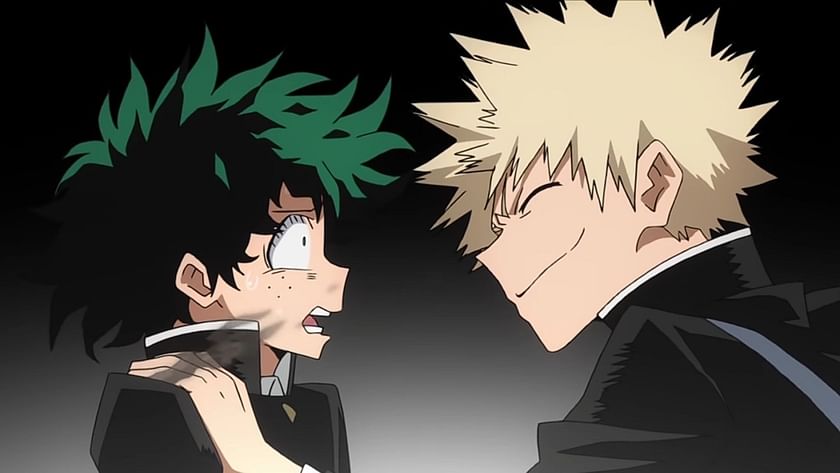 However, Bakugo's suggestion for Izuku to commit suicide was indeed crossing the line. Horikoshi has acknowledged that he wishes Bakugo had not started out as such an extreme character, but it has grown through time. He still possesses a lot of his unpleasant traits, but he has progressively changed into a less hostile individual.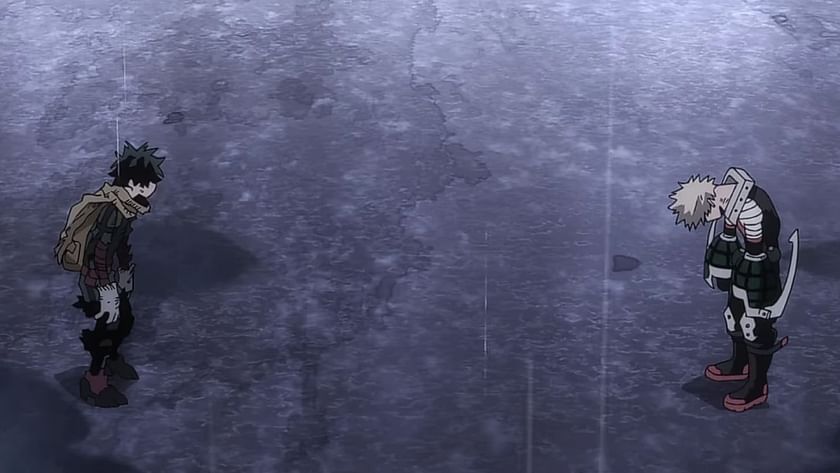 One of the most significant instances of Bakugo's character development occurs during the Dark Hero arc, where he apologizes to Izuku and plays a role in convincing him to return to U.A. High School.
This is consistent with Horikoshi's original intention to portray Bakugo as a kind genius. It is clear that Horikoshi has made an effort to balance Bakugo's negative traits with positive ones, giving the character more depth.
---
How have fans reacted to My Hero Academia creator's comments on Bakugo?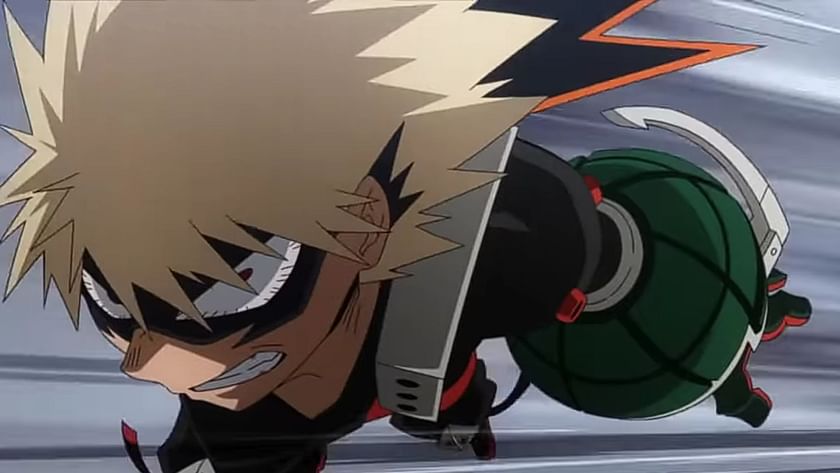 The comments made by Kohei Horikoshi, which have surfaced on Twitter, have sparked considerable debate among fans of My Hero Academia. Some have defended Horikoshi and criticized the character's portrayal, while others have praised Bakugo's character development.
Many Twitter users are quite vocal about their strong disapproval of Bakugo's behavior, as seen in the tweets below.
Other fans have expressed irritation that Horikoshi's description of Bakugo seems to minimize the entire character to the one line he said to Izuku.
Fans of Bakugo have pointed out that it may not necessarily be a negative thing from a storytelling perspective since it highlights the character's growth later on.
Yet, as some fans have noted, regardless of Horikoshi's current views, Bakugo's actions are already canon and cannot be changed.
A Twitter user attempted to analyze why Horikoshi may regret making Bakugo a total jerk. However, their reasoning is a bit different. Rather than implying that the mangaka disliked what the character said, they stated that Bakugo's negative statements make it difficult to use his character positively.
While this view may be debatable, Horikoshi's regret highlights the importance of responsible storytelling. Bakugo has his shortcomings, nonetheless, but he has redeemed himself and remains an integral part of the My Hero Academia universe.
Sportskeeda Anime is now on Twitter! Follow us here for latest news & updates.