It was recently reported that the Captain Tsubasa anime will be returning for a new season in 2023 and that it will adapt the series' Junior Arc. The new anime series has been licensed by Viz Media.
Yoichi Takahashi wrote and drew the Japanese manga Captain Tsubasa. The series was adapted and shown for the fourth time in 2018, and the general fan response was positive.
Captain Tsubasa is one of the best-known football animes, and it has inspired a lot of great players to try to play the sport professionally. Alessandro del Piero, Zinedine Zidane, Francesco Totti, and Fernando Torres are examples of such players.
---
Season 2 of the Captain Tsubasa anime will feature its Junior Arc
On Wednesday, March 22, it was officially announced that the second season of the Captain Tsubasa anime will debut in October 2023. The Junior Arc of the manga series will be adapted into the anime.
The anime version from 2018 was directed by Toshiyuki Kato and made by David Productions. Season two, on the other hand, will be directed by Katsumi Ono and produced by Studio Kai.
Toshiyuki Kato's works, such as Hunter X Hunter, JoJo's Bizarre Adventure, and Rurouni Kenshin, will be familiar to fans. Katsumi Ono has previously worked on series like Yu-Gi-Oh, Skeleton Knight in Another World, and several more.
In addition, the anime series will be composed by Tomioka Atsuhiro, with Watanabe Hajime serving as Chief Animation Director and Character Designer. Finally, Ogura Noriko will serve as a sub-character designer in the second season.
Atshuhiro has previously worked on Fairy Tail, Pokémon, One Piece, and many other projects. Watanabe will be recognized for his work on School Rumble, Isekai no Seikishi Monogatari, and other projects. Noriko is well known for her roles in Bleach, Durarara, Haikyu, and other series.
The manga has so far been turned into four TV anime series: a 128-episode first series from 1983 to 1986; a 47-episode second series, Captain Tsubasa J, from 1994 to 1995; a 52-episode third series from 2001 to 2002; and a 52-episode fourth series from 2018 to 2019.
---
What will happen in the Captain Tsubasa anime's Junior Arc?
The Junior Arc will feature the International Junior Youth Tournament set to begin in Paris. Characters Tsubasa, Misaki, Wakabayashi, Hyuga, and Wakashimazu will all be seen gearing up for this tournament.
The most talented footballers from across the world will go up against Japan's top-tier squad in this match. A whole host of new competitors, including Schneider from Germany, Pierre from France, Diaz from Argentina, and Hernandez from Italy, are awaiting for Captain Tsabasa.
---
What is Captain Tsubasa about?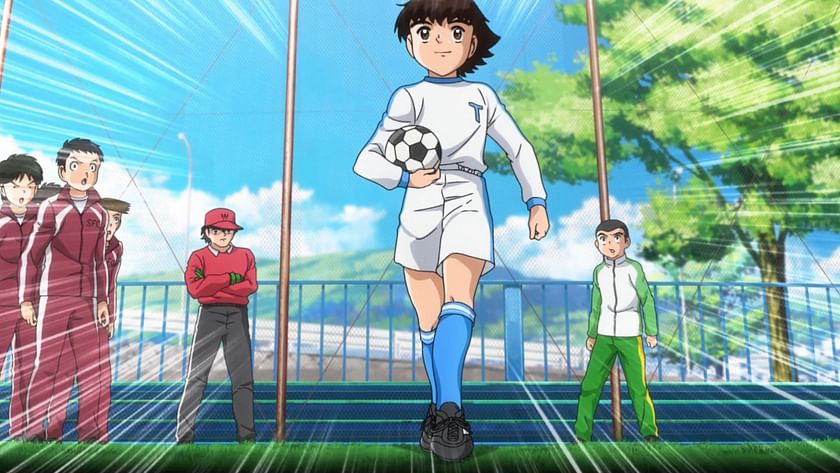 As previously noted, Yoichi Takahashi is the writer and illustrator of the manga. The anime follows Tsubasa Ozora, an 11-year-old boy who dreams of becoming the world's finest football player and winning the World Cup. All of his thoughts and dreams revolve almost exclusively around football.
Tsubasa, in order to follow his ambition, relocates to Nankatsu with his mother. There, he meets both enemies and friends, like the brave Ishizaki, the happy Sanae Nakazawa, the smart goalkeeper Wakabayashi, and the former Brazilian football star Roberto Hongo, who encourage him to go after his goals.
---
It will be interesting to watch season two of the Captain Tsubasa anime. Stay tuned for more anime and manga updates as 2023 progresses.
Sportskeeda Anime is now on Twitter! Follow us here for latest news & updates.