A leaked scene from Demon Slayer season 3 episode 2, featuring the Swordsmith Village arc, introduced the fans to the Yoriichi Zero-Type doll that has been used for training since the Sengoku era. Tanjiro was left astonished by the attire and looks of the doll.
The leaked clip on Twitter left fans amazed as the series only premiered in theaters earlier this month in Japan and some other countries.
Disclaimer: This article contains major spoilers from Demon Slayer season 3.
---
Demon Slayer season 3: Yoriichi Zero-Type doll will introduce a vital character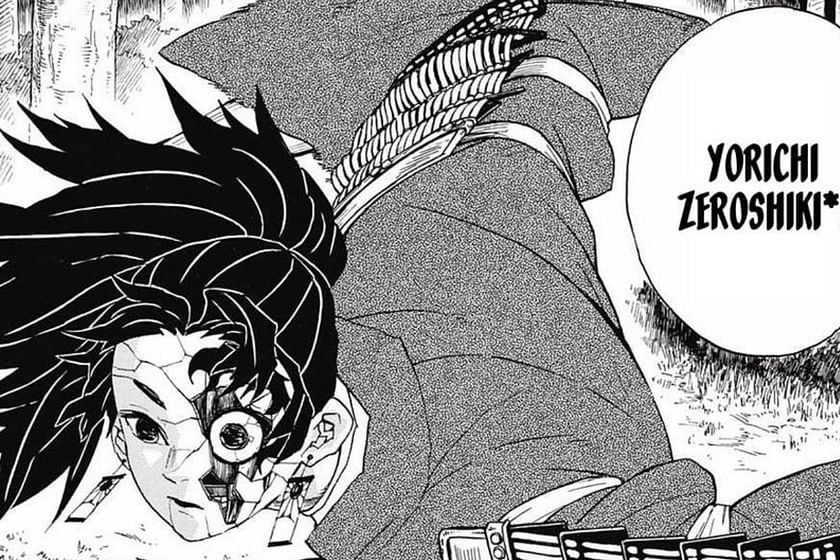 The leak of season 3 episode 2 on Twitter shows Tanjiro getting astonished by remembering a figure who also wears Hanafuda earrings. This refers to chapter 103 of the manga, where the wordsmith told Tanjiro that the Yoriichi Zero-Type was made after an actual swordsman named Yoriichi Tsugikuni.
The leaked clip also shows that after watching the Yoriichi doll, Tanjiro remembers a figure he had met before. Later, he will learn more about the person he thought he had met earlier.
Before the season 3 episode 2 leaked clip surfaced online, fans also got the leak of episode 1, where the scene took place at the meeting place of Kibutsuji Mujan. In the clip, the rest of the members of Twelve Kizuri get introduced, along with two main villains in the Swordsmith Village arc.
The most anticipated part of season 3 episode 1 was the introduction of the Upper-Rank One, whose name was Kokushibo. Kibutsuji Muzan's new look was also revealed in the clip.
Other than that, it depicts how powerful the Upper-Rank soldiers of Muzan are. In addition, it shows the wonderful quality of the animation and sound of the series.
The Sworthsmith arc will depict Tanjiro's adventures in the Swordsmith Village. Tanjiro will visit the town for a new sword and he will surprisingly get his hands on a 300-year-old sword.
The village will then be attacked by Upper-Rank Five Gyokko, and Upper-Rank Four Hantengu. Tanjiro will fight them along with Nezuko, Genya Shinazugawa, the love Hashira Mitsuri and the mist Hashira Muichiro.
The response to the leaked clips showcases that fans are happy with the animation done by Studio Ufotable. Season 3 will undoubtedly break the records of previous series and movies.
Sportskeeda Anime is now on Twitter! Follow us here for latest news & updates.