Within crews and groups in One Piece, the right-hand man is the captain's strongest and most loyal subordinate. As the second-in-command, he is the top officer on board, only below the captain.
A remarkable difference in strength separates the right-hand man and the other subordinates. Some right-hand men, such as Zoro and Rayleigh, even possess the Supreme King's Haki, just like their captains.
Left-handed men, as the third strongest members, have notable roles as well. They are third-in-command, with enough authority in the group to lead their own units. Follow this thread to find the ten most powerful left-hand men featured in the series.
Disclaimer: This article contains major spoilers from the One Piece manga up to Chapter 1074 and reflects the writer's personal views.
---
From Heat to Gaban, the 10 strongest left-hand men in One Piece, ranked from weakest to strongest
10) Heat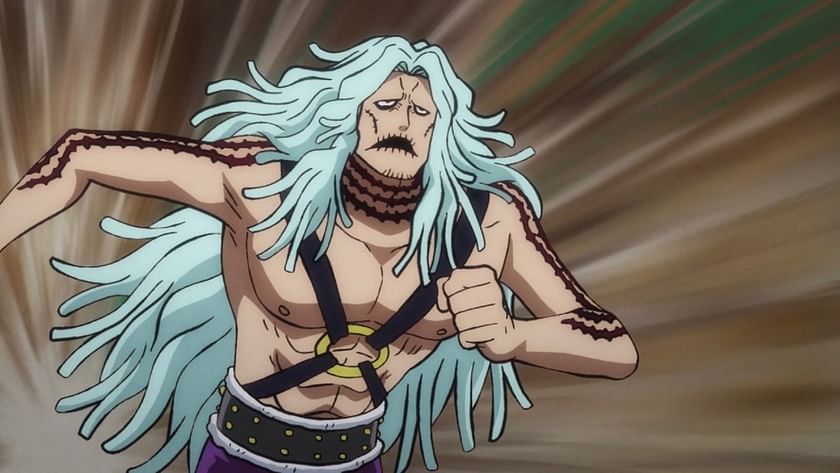 Heat is a member of the Kid Pirates. He is depicted as the third strongest member of the crew, after Kid, the captain, and Killer, the latter's right-hand man.
Heat's fighting capabilities are yet to be shown in a prolonged 1v1 battle. He is able to breathe fire, but it is unknown if this ability is the result of a Devil Fruit power or another kind of peculiar skill.
---
9) Pica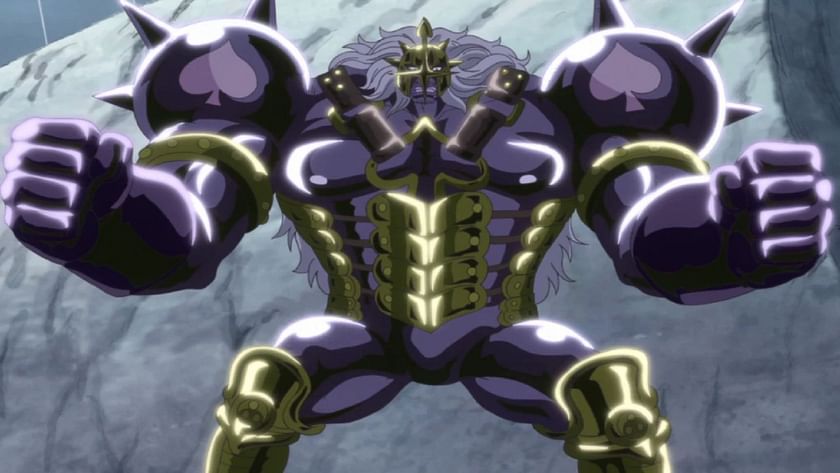 Pica is one of Doflamingo's elite officers, the Seats. He is very comparable in strength to Vergo, Doflamingo's right-hand man. In fact, at least within the favorable environment of Dressrosa, Pica maybe even more powerful than Vergo.
Owing to the Stone-Stone Fruit, Pica can merge his body with stone, swimming through it at incredible speed as well as manipulating the environment. Morphing the stone around himself, he can even create and control a mountain-sized golem.
Pica can also cover his entire body with Armament Haki, showing notable proficiency, just like Vergo. Still, Pica was no match for Zoro. After destroying the giant stone golem, Zoro cut through his Haki, brutally defeating him.
---
8) Charlotte Perospero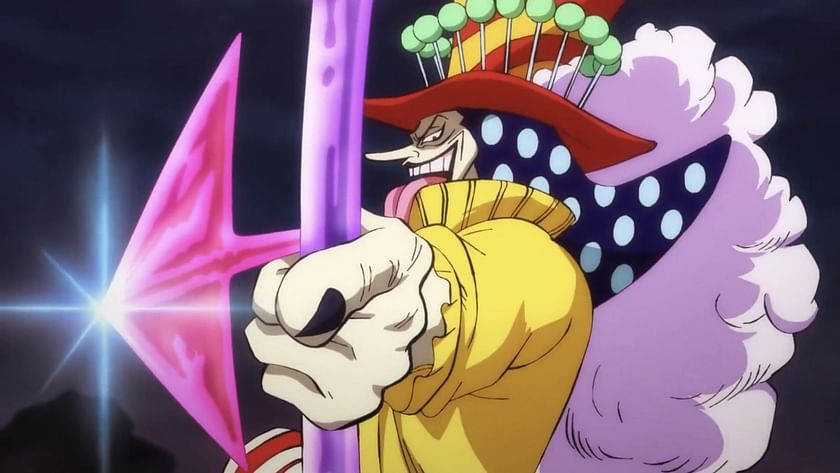 Perospero is the eldest child of Charlotte Linlin, the former Yonko known as Big Mom. Within the crew, Perospero's rank is unclear. He is not a member of the Sweet Commanders, but he seems to be no less than them.
Perospero was portrayed as being as strong as Jack, a Commander-level in the Beasts Pirates, a crew comparable to the Big Mom Pirates. Katakuri aside, it appears Perospero is not lacking in strength when compared to the other two Sweet Commanders, Cracker and Smoothie.
Perospero has also displayed greater authority than them, making him the most suited for the position of third-in-command in the Big Mom Pirates. His masterful usage of the Candy-Candy Fruit makes him a frightening fighter.
---
7) Emporio Ivankov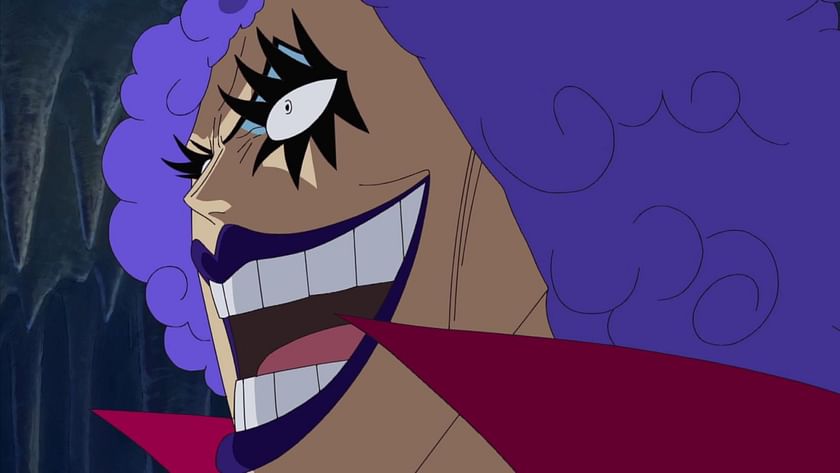 Emporio Ivankov is the commander of the Revolutionary Army's Grand Line group. Considered the greatest okama in the world, he reigns as the "Queen" of Kamabakka Kingdom. He was Sanji's teacher during the time skip.
As the best user of Newkama Kenpo, Ivankov can create massive shockwaves simply by winking. Using his Devil Fruit, he can inject hormones into himself, altering his body in different ways to gain an advantage in combat.
Prior to Sabo's recruitment in the Revolutionary Army, Ivankov was the third-in-command of the organization only below Monkey D. Dragon and the prime version of Bartholomew Kuma.
---
6) Queen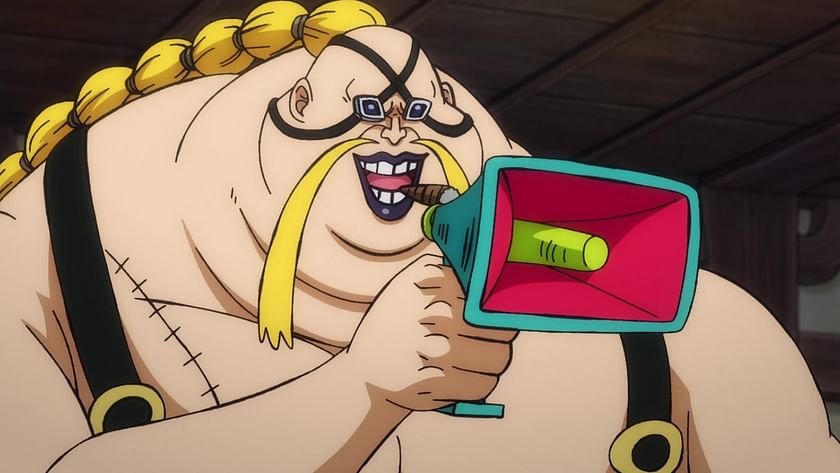 A former member of the unauthorized research team MADS, Queen, known as "The Plague" for his manufactured deadly viruses, is one of the three All-Stars of the Beasts Pirates.
Queen enhanced his body with several high-tech mechanisms and weapons, such as laser beams and extendable limbs. He ate the Dragon-Dragon Fruit Model: Brachiosaurus Fruit, which grants him great durability and physical strength.
Queen often bickers with King, his superior in the Beasts Pirates. However, in dire moments, they collaborate. In battle, Queen is sometimes clumsy, losing his focus, but he can be a dangerous opponent, worthy of being the crew's third strongest member.
---
5) Jozu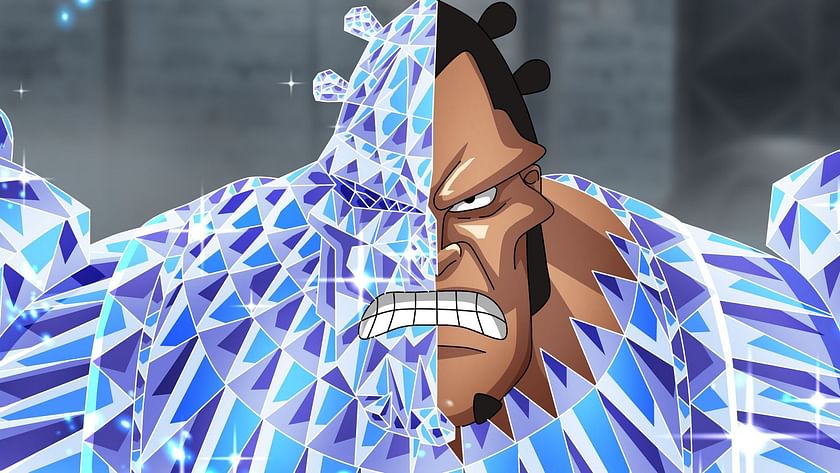 The former Commander of the Third Division of the Whitebeard Pirates, Jozu is widely considered to be the third strongest member of the crew, below Edward Newgate and Marco, but above Portgas D. Ace and Vista.
While Marco is stated to be Newgate's right-hand man, Jozu is portrayed as the captain's left-hand man. Having shown one of the greatest lifting feats in the entire series, Jozu especially excels in raw physical strength.
Owing to the Twinkle-Twinkle Fruit, Jozu can turn his body into a diamond. This ability allowed him to block a slash from the all-powerful Dracule Mihawk. Jozu also challenged Admiral Aokiji but ended up defeated, even losing an arm in the battle.
---
4) Sanji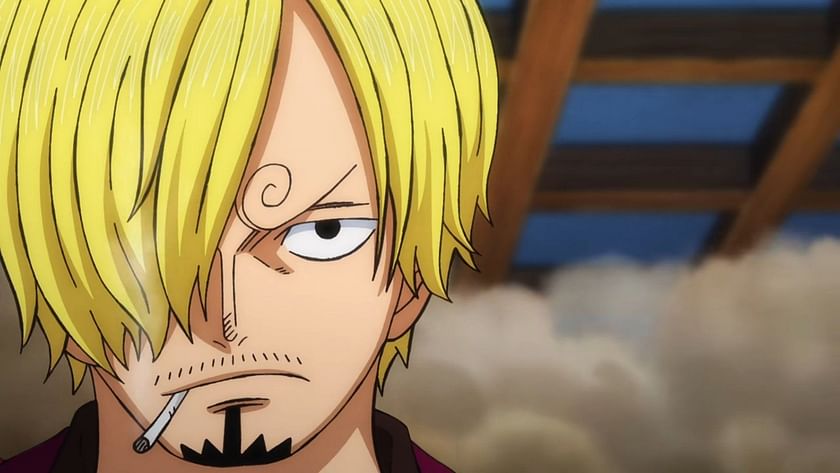 Sanji is the cook of the Strawhat Pirates. In battle, he only uses his legs, relying on the power of his kicks. After awakening his genetic enhancements, Sanji notably upgraded his capabilities as a warrior.
Increasing his physical parameters and unlocking an enhanced mode, the Ifrit Jambe, Sanji defeated Queen, a Commander-level fighter who ranks as the third strongest member of the Beasts Pirates.
Fans have recently started debating whether Sanji is truly stronger than Strawhat Pirates' newcomer, Jinbe. However, Sanji's portrayal seems to solidify his status as the third-in-command of the crew, only below Luffy and Zoro.
---
3) Lucky Roux
Lucky Roux is one of the most prominent members of the Red Hair Pirates. Not much is known about him, but he seems to be the third strongest in the crew, just below Shanks and Benn Beckman.
Despite being an easygoing man who enjoys hanging out and eating, Roux is cold-blooded. Using his weapon of choice, a flintlock, he will ruthlessly kill anyone who threatens his captain's life. Though he has a large round body, he can move with remarkable quickness.
Roux's role in the Red Hair Pirates resembles the way Sanji ranks as Strawhats' third-in-command after Luffy and Zoro. Furthermore, both Roux and Sanji are the cooks of their crew, possess strong legs, and are incompetent with women, despite being interested in them.
---
2) Lafitte
"The Demon Sheriff," Lafitte is the captain of the Fifth Ship of the Blackbeard Pirates, as well as the crew's navigato and chief of staff. Most One Piece fans regard him as the third strongest member of the crew after Teach and Shiryu.
Despite acting as a polite and affable individual, Lafitte is a violent pirate. He is somewhat graceful, being a stealth master. He was able to infiltrate Marineford and Mary Geoise, two of the most highly guarded places in the One Piece world.
He is able to move very fast as well as sprout wings on his back and fly. Moreover, he possesses the power of hypnosis. Whether or not these abilities depend on the power of a Devil Fruit is yet to be revealed.
---
1) Scopper Gaban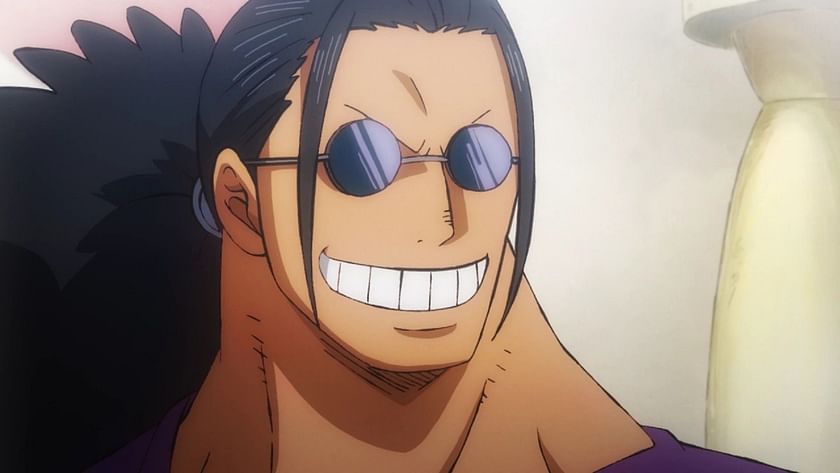 Not much is known about Scopper Gaban, except for his status as the third strongest member of the Roger Pirates, at least before Oden Kozuki's temporary entry into the crew.
This notion is based on the widely shared opinion that the Strawhats are parallel to the Roger Pirates. With Roger and Rayleigh clearly being the Old Era benchmarks for Luffy and Zoro, it follows that Gaban is Sanji's counterpart.
As such, Scopper Gaban was the third-in-command in the Roger Pirates, with authority only below that of Roger, the captain, and Rayleigh, the latter's right-hand man. Gaban's true capabilities are yet to be revealed, but he is implied to be a skilled wielder of two axes.
---
Final thoughts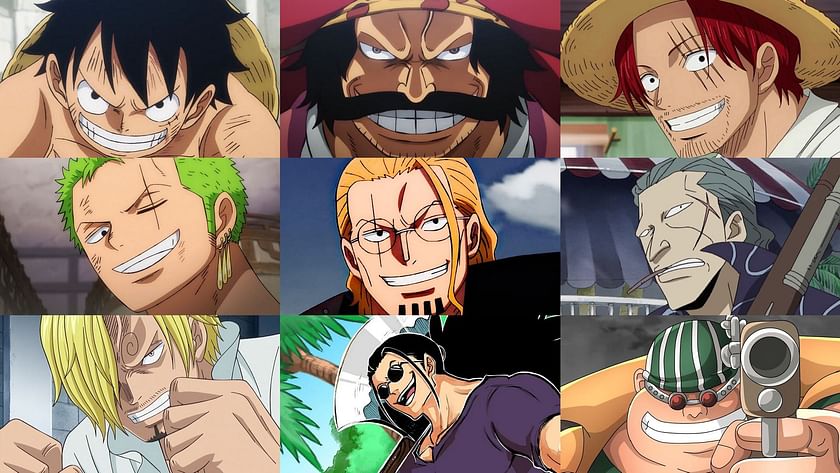 Most groups in One Piece seem to follow a similar structure. The captain is the strongest, followed by his right-hand man, who, as the most powerful subordinate, ranks as the second-in-command. The left-hand man, also known as third-in-command, is the highest-ranking officer after them.
Even among right-hand men, there is a distinction. Some are significantly weaker than their captains (Marco with Whitebeard, King with Kaido, Katakuri with Big Mom). Others are very close in strength to their captain such as Benn Beckman with Shanks, Zoro with Luffy, Rayleigh with Roger.
The left-handed men are not all alike either. Gaban, Sanji, and Lucky Roux, for instance, seem to be much more reliable than the average third-in-commands. In any case, every leader needs powerful and reliable subordinates on his side.
One Piece author Eiichiro Oda created a clear parallel between Roger Pirates, the first crew to find the One Piece, and Strawhat Pirates, their heirs. The Strawhats' Monster Trio, composed of Luffy, Zoro, and Sanji, recalls Roger Pirates' Metal Trio, which involved Roger, Rayleigh, and Gaban.
Roger and Rayleigh's original names are based on gold and silver, two precious metals, while Gaban's is based on copper, which is a metal but not a precious one. This hints at Luffy and Zoro having a similar dynamic to Sanji.
Given the many similarities between Strawhat Pirates, Roger Pirates, and Red Hair Pirates, it's highly possible that a similar connection may exist between Shanks, Benn, and Lucky Roux.
Poll : Will Sanji become the strongest third-in-command in the series?
45 votes