Zoan-types are among the most typical Devil Fruits featured in One Piece, which enable their owners to transform into animals, gain a massive increase in physical stats, and give them the ability to use peculiar powers which may vary depending on the fruit.
Just like other Devil Fruits, Zoans can also be awakened, allowing their users to gain abilities on a whole different level. The stage of Awakening can only be achieved when the user, through training and extreme experience, becomes ready to handle the Fruit's full potential.
Recently, One Piece chapter 1072 has revealed that Lucci and Kaku, the two villains from the Enies Lobby Arc, have been able to achieve the Awakening of a Zoan Fruit. It is worth noting here that only a few characters have accomplished such a feat in the series. As such, the two, now CP0 agents, have earned themselves a place among the strongest Zoan users in the series.
Disclaimer: This article contains major spoilers from the One Piece manga up to chapter 1072 and reflects the writer's personal views, which may be subjective.
---
From Jack to Luffy, the 10 most powerful Zoan users in
One Piece, ranked weakest to strongest
10) Jack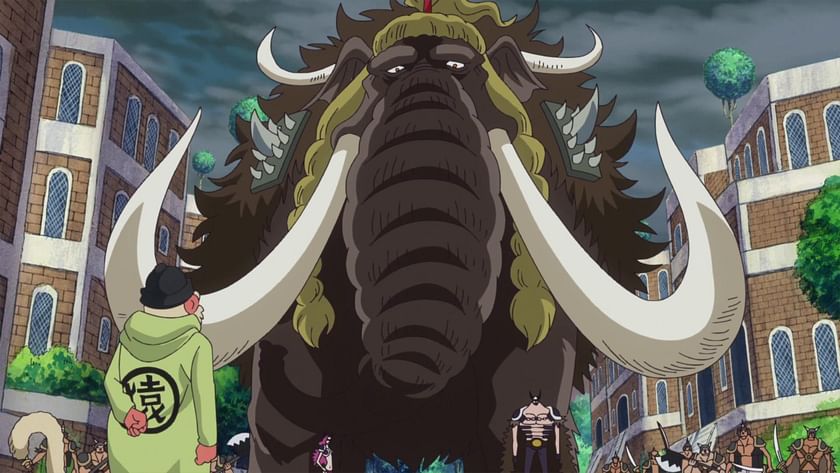 One of the All-Stars, Jack "The Drought" is the fourth strongest member of the Beasts Pirates. He is a physical fighter whose best traits are strength and endurance, significantly boosted by the power of an Ancient Zoan, the Elephant-Elephant Fruit Model: Mammoth.
Jack was introduced in the Zou Arc, where he fought Inuarashi and Nekomamushi. A testament to his stamina, he took the two Dukes of the Minks on for five days and five nights without taking a break, while they interchanged to rest.
During the Wano Arc, Jack was overwhelmed by the combined might of the two Dukes. After partially recovering from his wounds, he confronted Inuarashi in a 1v1 battle, but ended up brutally defeated once the latter managed to regain access to his Sulong form.
---
9) Queen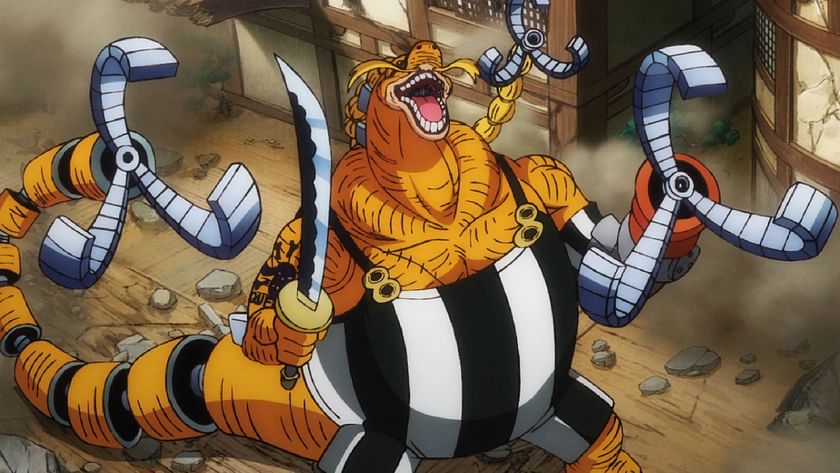 Known as "The Plague," Queen is the third strongest member of the Beasts Pirates, and one of the All-Stars in the crew. He was formerly a member of MADS, an unauthorized research team which included the best scientists in the One Piece world.
Queen ate the Dragon-Dragon Fruit Model: Brachiosaurus, earning increased durability and physical strength. A testament to his scientific prowess, he also modified his body with several high-tech mechanisms and weapons, such as laser beams and extendable limbs.
During the Wano Arc, he fought against Sanji, the third strongest member of the Strawhat Pirates. At the beginning Queen was in complete control of the battle, but he ended up defeated after Sanji unlocked his family's genetic enhancements.
---
8) Kaku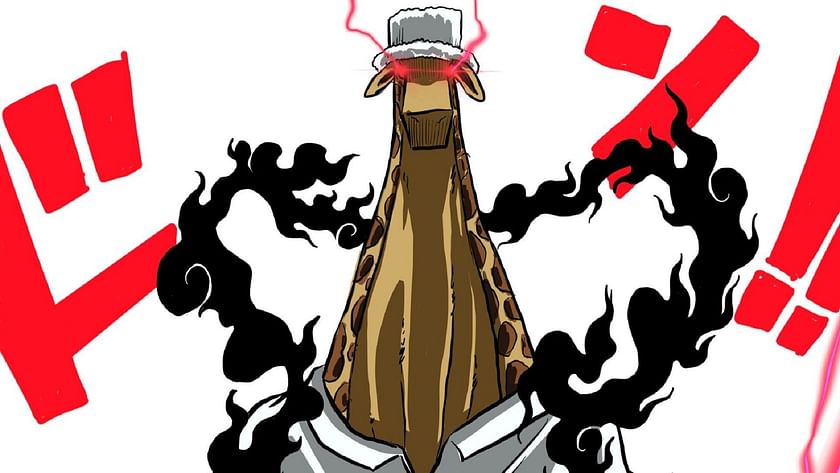 Kaku is an assassin at the World Government's employment. Before the time skip, he was the second strongest member of CP9. In Enies Lobby, he fought valiantly against Roronoa Zoro, but ended up brutally beaten.
As a user of the Ox-Ox Fruit Model: Giraffe, Kaku can turn himself into a human-giraffe hybrid, enhancing his power and durability. This also gifted him with new powerful techniques, such as the Sky Slicer Rankyaku.
Kaku is a skilled swordsman who relies on his peculiar Four Sword Style, based on a swift combination of his Zoan-enhanced Rankyaku techniques and his swordsmanship.
Throughout the series, he was depicted as sort of a right-hand man for Lucci. After the time skip, both came back much stronger, having become elite agents of CP0. Despite displaying Armament Haki and an Awakened Zoan form, however, Lucci and Kaku were no match for Luffy and Zoro, respectively.
---
7) Rob Lucci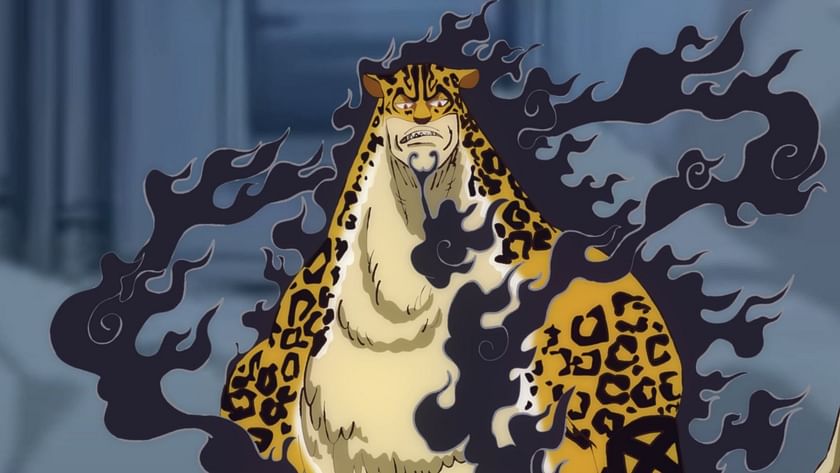 A sadistic and emotionless assassin, Lucci is the strongest agent in CP9 history. A firm believer in "Dark Justice" during the Enies Lobby Arc, he fought a fierce battle against Luffy, who was pushed to his limits to overcome him.
Within CP9, Lucci had the highest Doriki and was the only agent who could perform a powerful secret technique called "Rokuogan". Using his Cat Cat Model: Leopard Fruit, he can turn himself into a human-leopard hybrid, boosting his speed and power.
Even Warlord of Bartholomew Kuma's caliber held Lucci's strength to high esteem. During the time skip, the latter improved his abilities to a whole other level, achieving the Awakening of his Zoan Fruit and training his Armament Haki.
Along with Kaku and Stussy, Lucci headed to Egghead, tasked with killing Vegapunk on the World Government's behalf. However, Luffy stood in his way once again and using his Gear 5 form, he overwhelmingly defeated Lucci.
---
6) King
Hailed as "The Wildfire" for his devastating magma-like flames, King is Kaido's strongest subordinate. Originally named Alber, he received the name "King" from the latter, who, after seeing his strength, chose him as his right-hand man.
King is the last survivor of the mighty Lunarian race, whose members were hailed as Gods who could survive anything. Using the innate power of his tribe, he can endure attacks without receiving damage. Likewise, he can trade some of his durability to boost his speed.
Owing to the Dragon-Dragon Fruit Model: Pteranodon, King can transform into the prehistoric predator, gaining tremendous attacking power as well as wings durable enough to block Zoro's strikes, which previously cut Kaido's tough body.
During the Wano Arc, he gave Roronoa Zoro a serious challenge. However, the battle became onesided in Zoro's favor after the swordsman unleashed his Advanced Conqueror's Haki. As such, King ended up defeated and mutilated.
---
5) Marco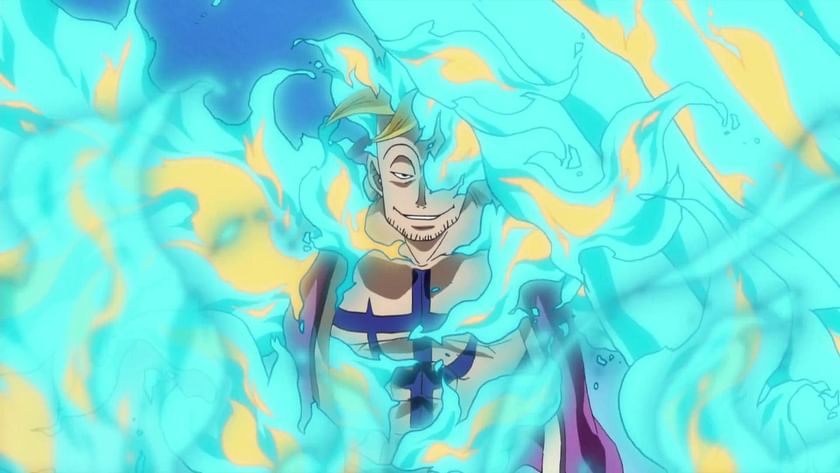 Marco was the second strongest individual in the Whitebeard Pirates. Being Edward Newgate's right-hand man, he led the remnants of the crew after the deaths of Ace and Newgate himself. However, the Whitebeard Pirates lost the battle against the Blackbeard Pirates and disbanded.
Despite this failure, Marco is considered a highly experienced and influential pirate, whose strength appears to be respected by nearly every One Piece character he interacted with.
Thanks to the power of the Bird-Bird Model: Phoenix Fruit, Marco can self-regenerate any kind of damage until he has enough stamina left. Owing to this ability, he was able to hold his own against Kizaru and Big Mom as well as stall King and Queen in a 1v2 battle and block attacks from King and Kaido.
---
4) Yamato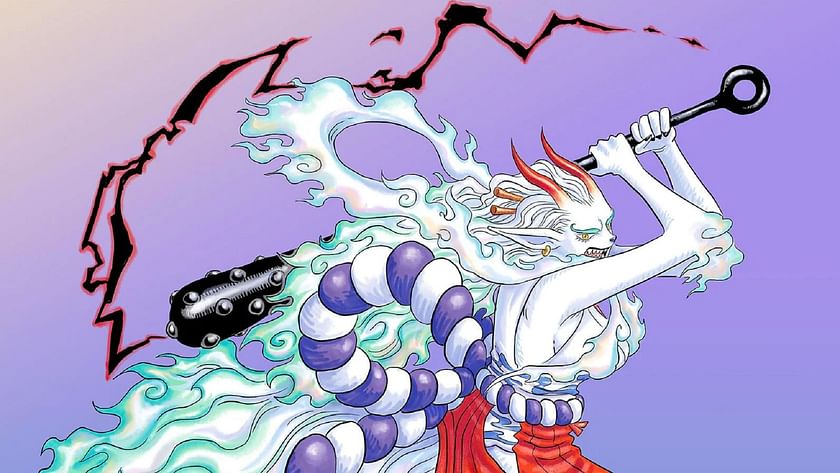 Born as Kaido's daughter, Yamato started admiring Oden to the point where she identified herself with him. When Luffy and the others attempted to overthrow Kaido, she allied with them.
She displayed outstanding power, being able to hold her own against Kaido for a certain amount of time. Although the Emperor didn't go all out against her, this remains an impressive feat till now.
Using the Dog-Dog Fruit Model Okuchi no Makami, Yamato can enhance her physical abilities as well as generate and manipulate ice. She was born with the very rare Conqueror's Haki, and is one of the very few people who can use this power at its advanced stage.
---
3) Sengoku
A former Admiral and Feet Admiral, Sengoku is one of the greatest legends of the One Piece world. Even Gol D. Roger, the King of Pirates, considered him to be a worthy opponent.
Fighting alongside another legendary Marine, Monkey D. Garp, Sengoku managed to inflict a crushing defeat on "Golden Lion" Shiki, one of the most dangerous pirates of all time.
Sengoku has been hailed worldwide for his tactical genius as a military strategist. Moreover, he is one of the very few people who can use all three types of Haki. Owing to the Human-Human Fruit, Model: Buddha, he can transform into a giant figure and generate powerful shockwaves.
---
2) Kaido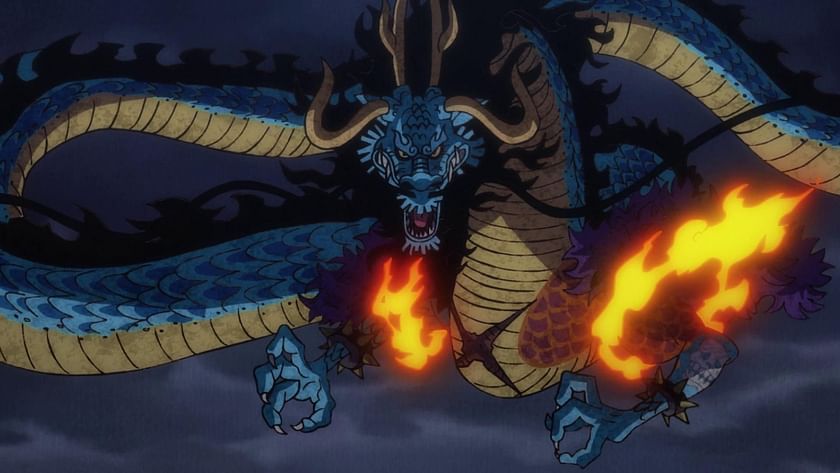 The captain of the Beasts Pirates, Kaido was one of the Four Emperors. Furthermore, he was hailed as the World's Strongest Creature, and hence, his pirate status was remarkable. He made Wano his property, driving back Oden and the Red Scabbards who tried to stop him.
Kaido's physical prowess was supreme. Not only has he excelled in every physical parameter, but he was one of the mightiest users of the Advanced Conqueror's Haki, a rare ability which only a handful of the strongest can use.
He ate Fish-Fish Fruit Model Azure Dragon, which enabled him to turn into a fully fledged dragon, or a human-dragon hybrid. During the the Wano Arc, Kaido single-handedly fought and dominated powerful characters such as Luffy, Zoro and Yamato.
Impressively enough, he defeated Luffy multiple times. However, he only ended up overpowered after Luffy combined his Awakened Nika-Nika Fruit with the power of his own Conqueror's Haki.
---
1) Monkey D. Luffy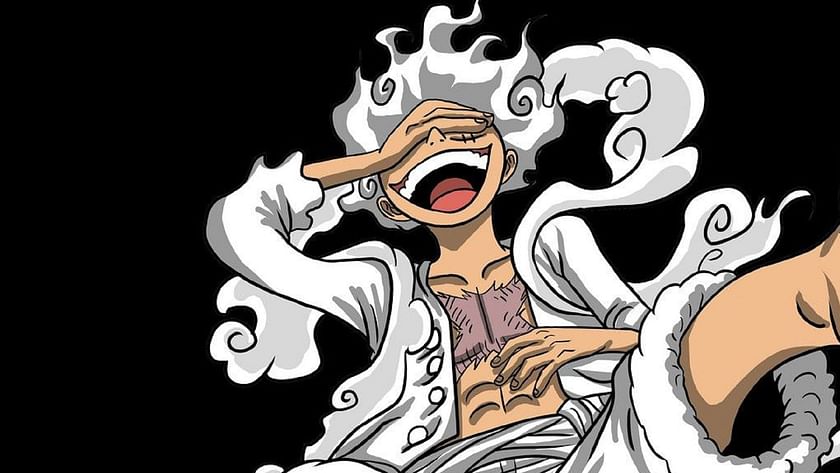 Monkey D. Luffy is the captain of the Strawhat Pirates and the main protagonist of One Piece. Throughout the series, Luffy has challenged every sort of enemy, including Warlords, Yonko Commanders, and Emperors.
After his triumph over Kaido, Luffy was declared to be one of the Four Emperors. This establishes him as an exceptional fighter who ranks among the absolute best in the One Piece world.
A testament to Luffy's prowess, he can use the advanced versions of all three types of Haki. As such, he is a master of Observation, Armament, and even Conqueror's Haki.
Luffy ate the Human-Human Model: Nika, which grants his body rubber-like properties. Using forms called "Gears," he can enhance his speed and strength. The Awakened state of his Devil Fruit, a form called Gear 5 which Luffy recently unlocked, allows him to fight freely, following his imagination.
---
Final thoughts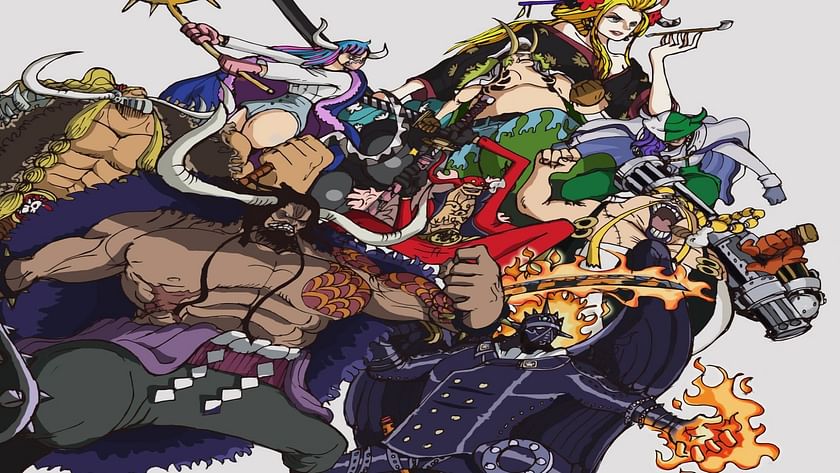 Zoan Devil Fruits feature three sub-categories: Regular Zoans (the most common type), Ancient Zoans (allow the user to transform into an extinct species), and Mythical Zoans (allow the user to transform into mythological creatures with special powers).
Zoans are the main source of power for the Beasts Pirates. From the Flying Six to the All-Stars, including King and even the captain of the crew, Kaido, all the prominent members of this group are Zoan users.
Most Beasts Pirates, however, don't measure up to Kaku and Lucci. The former members of CP9 and current elite agents of CP0 have been recently disclosed as Awakened Zoan users. Impressively enough, Kaku achieved this superior stage despite possessing his Zoan for just two years.
Among the Mythical Zoan-types, Marco, Yamato, and Sengoku stand out the most. However, not even their abilities can be compared to Luffy's Nika-Nika Fruit, which enabled him to become the reincarnation of the Sun God Nika. Awakening this rare power once again, Luffy plunged the World Government into despair.
Other powerful Zoan users who didn't make the top 10 are:
Onigumo - A veteran Marine Vice Admiral. He ate an unnamed Zoan Fruit which allows him to transform into a spider.
Who's Who - One of the Flying Six in the Beasts Pirates. He ate an Ancient Zoan which allows him to transform into a saber-toothed tiger.
X Drake - One of the Eleven Supernovas of the Worst Generation. He ate an Ancient Zoan which allows him to transform into an allosaurus.
Catalina Devon - An officer of the Blackbeard Pirates. She ate a Mythical Zoan which allows her to transform into a nine-tailed fox.
Ulti - One of the Flying Six in the Beasts Pirates. She ate an Ancient Zoan which allows her to transform into a pachycephalosaurus.
Sasaki - One of the Flying Six in the Beasts Pirates. She ate an Ancient Zoan which allows her to transform into a triceratops.
Black Maria - One of the Flying Six in the Beasts Pirates. She ate an Ancient Zoan which allows her to transform into a prehistoric spider.
Page One - One of the Flying Six in the Beasts Pirates. She ate an Ancient Zoan which allows her to transform into a spinosaurus.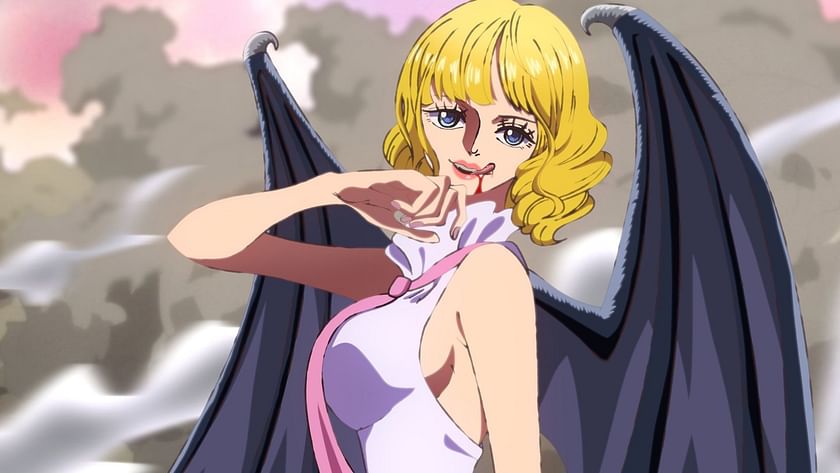 One Piece chapter 1072 didn't just reveal Kaku's Awakened Zoan form, but also featured Stussy's shocking bertrayal, wherein she suddenly bit Kaku from behind, rendering him unconscious, and threatening to do the same to Lucci.
Stussy displayed bat-like traits, including sharp-pointed teeth and a pair of wings. This may hint at her being a Zoan user. If such a thing is confirmed, it will likely allow her to gain a high ranking spot on this list.
Sportskeeda Anime is now on Twitter! Follow us here for latest news & updates.
Poll : Do you think Current Luffy is stronger than Kaido?
24 votes
Edited by Abhipsa Choudhury