Vinland Saga is a historical action-adventure series written and illustrated by Makoto Yukimura that revolves around Thorfinn. The story follows him on his journey to becoming a true warrior and discovering the meaning of life.
The series, set in 11th century England, does an excellent job of portraying the prevalent Viking culture at the time. Thorfinn, the series' protagonist, navigates life in this violent era filled with hatred and vengeance.
With the progression of the series, however, he goes through one of the most profound character developments in anime, turning into a character with a completely different outlook on war and life. In this article, we will talk about Thorfinn's new way of life and analyze what led him to this point.
Disclaimer: This article contains spoilers from the Vinland Saga series.
---
Thorfinn's old way of life and what led to the change in Vinland Saga season 2
Thors and Askeladd's death, Thornfinn's resolve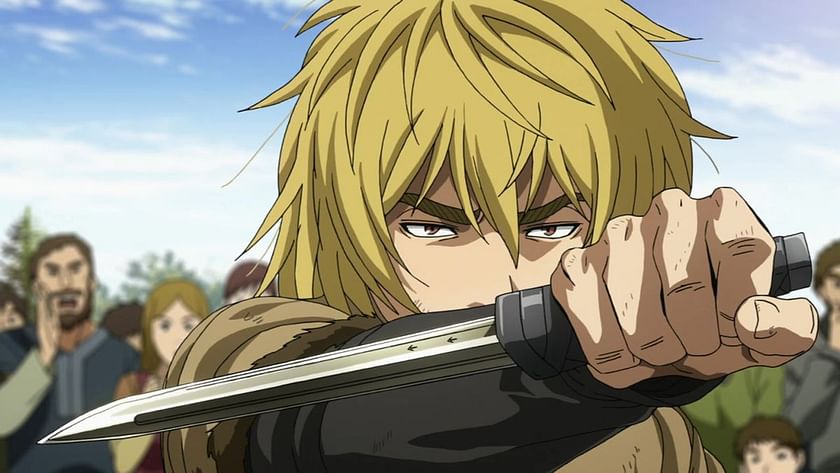 Thorfinn is the son of Thors Snorresson, the strongest Jomsviking in the series. He was a wide-eyed kid at the beginning of Vinland Saga season 1 who lived with his family in Iceland. Thorfinn hoped to sail the seas one day and become a strong warrior just like his father. Thors, however, being a seasoned warrior knew the cost of war and tried to teach his son that it was never okay to hurt someone.
One day, a Jomsviking unit commanded by Floki, Thors' former comrade, came to their village to enlist the latter into their ranks. Thors begrudgingly agreed to protect the rest of the villagers from becoming the target of Floki. However, this entire thing was a ruse designed by Floki, who paid a mercenary group leader, Askeladd, to dispose off his former comrade.
Thorfinn managed to sneak onto Thors' ship and set sail with him to the battlefield. However, their group was ambushed by Askeladd and his men. A fight ensued, in which Thor single-handedly took down most of Askeladd's men. Bjorn, Askeladd's powerful right-hand man, was no match for the former Jomsviking as well. In the end, Askeladd had to resort to trickery to kill Thors, forcing him to sacrifice himself for the sake of his son and soldiers.
Thorfinn was distraught by his father's death and vowed to one day kill Askeladd. He became a member of his mercenary group, rising through the ranks and becoming a powerful warrior. Askeladd offered Thorfinn a duel with him every time he killed a powerful enemy, keeping him around as his soldier. The young boy's life was filled with hatred and violence, with nothing else in his world having any value.
---
Thorkell captures the protagonist, slavery, and life afterwards
Impulsive and filled with rage, Thorfinn turned into a cold-blooded individual. His only motive in life was to kill Askeladd. However, Askeladd's death came at the hands of Prince Canute, after the mercenary leader killed King Sweyn in an open court to save his homeland of Wales from being invaded by the Danes.
Thorfinn was devastated by Askeladd's death, as he saw his lifelong goal slip through his hands in the most unforeseen way possible. In his final moments, Askeladd told Thorfinn to become a true warrior like Thors had hoped for and to go further than anyone had gone before. Overcome with emotions, Thorfinn charged at Canute but was apprehended by Thorkell. As a punishment, he was sold into slavery and bought by a farmer named Ketil.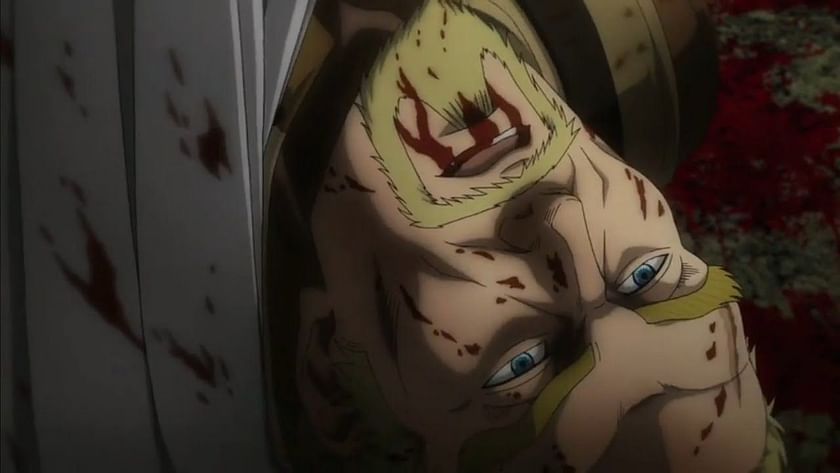 In season 2 of Vinland Saga, Thorfinn is much calmer and more reserved, with his anger and resentment almost disappearing. He displays indifference to everything because his life has been filled with suffering and death. Thornfinn actively tries to avoid conflict and does what he is told by his masters.
Even when facing injustice, he is emotionless and doesn't try to defend himself from being beaten. He is broken down by life to such an extent that even getting the tip of his ear sliced off doesn't evoke any emotion in him. Thorfinn is seen as a shell of his former self, filled with regrets and sadness at how his life turned out.
Season 2 of Vinland Saga covers the Slave Arc from manga, with Thorfinn being seen living as a slave on Ketil's farm. With the exception of his persistent nightmares, he adjusts to this new way of life remarkably well. The conflicts he has gotten into so far in the anime are petty but will increase in scope once Canute sends his army to take over the farm.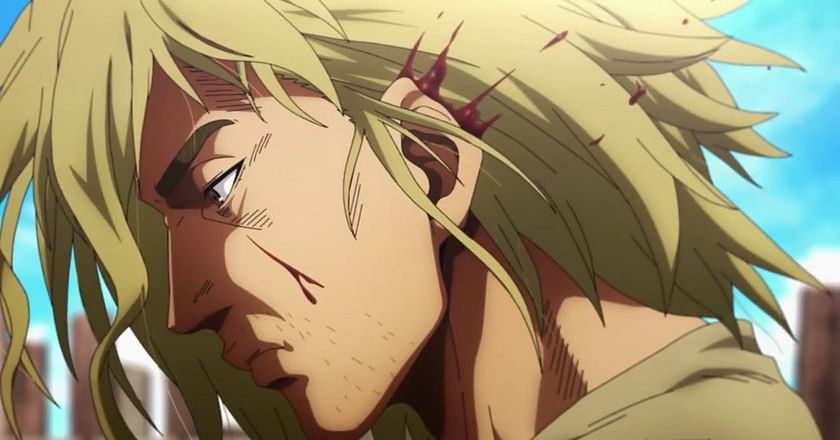 In Slave Arc, Thorfinn's closest friend is Einar, a slave who helps him overcome his depressive worldview and even encourages him to believe that life is worth living. Their friendship was a key factor that helped Thorfinn in his time of need and was crucial for his character development.
---
Vinland Saga tells a powerful story about life, revenge, and what it means to be a true warrior, with Thorfinn's character going through several adversities and profound revelations. Later in the manga, he realizes the weight of his father's words and also comes to cherish Askeladd's words and his guidance.
Sportskeeda Anime is now on Twitter! Follow us here for latest news & updates.