The Atlanta Braves 2024 schedule has been released. Although fans have been able to take great delight in their team's performances so far this season, they now have a better idea of what next year might have in store for the team.
Alongside all other 29 teams, the Atlanta Braves 2024 schedule has been published. All 30 teams are set to be in action on Opening Day 2024, scheduled for March 28 as per the new timetable.
•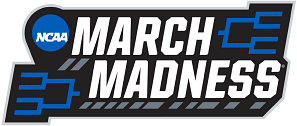 "Our 2024 schedule" - Atlanta Braves
For the fifth straight season, the Braves will kick off the show on the road. On March 28, they will take on a divisional foe in the Philadelphia Phillies. After that, the team is scheduled to head to Chicago to take on the Sox before getting things started at home.
It will be the first time the Braves visit Guaranteed Rate Field since the 2018 season, before superstar Ronald Acuna Jr. was even playing.
The first home game on the Braves 2024 schedule will be played against the Arizona D-Backs, followed by a four-game series against the New York Mets, another NL East rival.
At the end of April, the Cleveland Guardians will come to town, in the team's first visit to Truist Park since it opened in 2017.
"No one does it like the Atlanta Braves" - James Dukes
May is jam-packed with home games as well. Fans in Atlanta can look forward to a four-game Memorial Day set against the Washington Nationals. In June, the team will play three AL East teams in a two-week span of each other.
All Braves games denoted in the Atlanta Braves 2024 schedule will be broadcast for viewers in the Atlanta area on Bally Sports Braves. Conversely, fans can catch the action on streaming services such as Hulu, AppleTV, or FuboTV. Tickets can be purchased at Truit Park as well as on the team's website.
Atlanta Braves 2024 schedule will see more games with unknown teams
As part of MLB Commissioner Manfred's new rule enactments, the schism between the NL and the AL is being done away with, and everybody seems to be playing everybody.
These changes are clearly reflected in the Braves 2024 schedule and will give fans in Atlanta the opportunity to get to see new and exciting clubs come to town.
If the Atlanta Braves play as well in 2024 as they have been doing in 2023, then the team will be poised to go very far.