When the San Diego Padres decided that they wanted to splash the cash on some big-time names this offseason, many thought that a new era would follow.
After making it all the way to the 2022 NLCS, the San Diego Padres knew that the momentum had to be built on. Soon thereafter, the team inked long-term deals with Manny Machado, their MVP-runner up third baseman, and signed former Boston Red Sox shortstop Xander Bogaerts to an 11-year deal.
While many thought the team would be rendered unbeatable, some unexpected injuries like that of star starter Joe Musgrove put a damper on their season.
•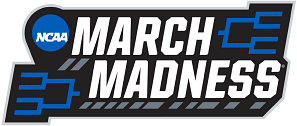 "Final." - San Diego Padres
After a 2-0 loss to the Atlanta Braves on April 18, their second straight shutout loss, the San Diego Padres started to feel the heat. For a team with a payroll of about $170 million, the results were not being realized. Fans shared their thoughts on Twitter.
The loss comes after the Padres' dropped three out of four games to the Milwaukee Brewers over the weekend series. Outscored by 19-15 in the high-scoring series, the Padres dropped the series finale by a score of 1-0.
Some are pointing to Fernando Tatis Jr., who is set to return on April 20, as a potential source of relief. Tatis Jr. hit an NL-best 42 home runs in 2021 before entering a 80-game suspension for performance-enhancing drug use that, coupled with injuries, cost him the entire 2022 season.
Xander Bogaerts, who has hit .362 so far, is the only member of his team to bat above the .300 mark this year. Notable names like Jake Cronenworth, Matt Carpenter and former Rookie of the Year-runner up Juan Soto are all struggling, with the latter hitting just .164 on the season.
The San Diego Padres know that time is on their side
Although the team currently sits in third place in the NL West, 2.5 games behind the leading Arizona Diamondbacks, the squad knows how early it still is.
With Tatis Jr. set to make his return this week, the Padres will soon have their full arsenal of skills on full display.
Whether or not the team can translate their star-studded offensive lineup into tangible wins in the long run remains to be seen. However, there is no reason to believe that this team will not be able to sort themselves out soon and take a spot among the league's best.