The 2022 season was one to remember for the Houston Astros. Not only did the team win the second World Series Championship in franchise history, but the club enjoyed some special seasons from their players.
Justin Verlander turned the clock back, enjoying one of the best seasons of his Hall of Fame career. He finished with an ERA of 1.75 while recording 185 strikeouts and posting an 18-4 record en route to his third Cy Young Award.
Jeremy Pena also emerged as the rookie shortstop was named World Series MVP after batting .400 with a home run and three RBIs in the Fall Classic.
•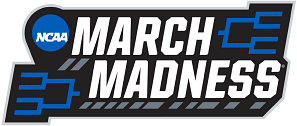 "What does Jeremy Peña (@Jpena221) mean to the @astros? Jose Altuve says it all: "I'm still thanking him for what he did, giving me another ring," Houston sportscaster Mark Berman tweeted.
Heading into this season, the Houston Astros will not only have a target on their backs but also several questions that will need answering. Here is a look at the Astros as they head into spring training.
Who will emerge as the new ace for the Houston Astros in spring training?
The Astros will look to defend their 2022 World Series crown without the assistance of American League Cy Young winner Justin Verlander. However, it won't be long before Houston sees their former star as they will open their spring training calendar with a matchup against the New York Mets on Feb. 25.
The Astros will welcome Verlander and the Mets to The Ballpark of the Palm Beaches, located in West Palm Beach, Florida. Although Houston will be without Verlander, Framber Valdez appears set to lead the starting rotation this season.
"Congratulations to Framber Valdez on Joining the ALL MLB First Team. He deserves this recognition for his dominance in Houston and in the MLB. I hope he continues to dominate the MLB for the rest of his career. #respect great leader," Brandon Schaer tweeted.
How to watch Houston's spring training games
For fans lucky enough to be able to attend the Astros' spring training opener in West Palm Beach, the game is for 1:05 p.m. on Feb. 25. Currently, on Vividseats.com, the cheapest ticket available will cost fans $26.
If you live in the Houston Astros market, games are primarily broadcast on AT&T SportsNet Southwest, the regional sports network for the Astros. However, if you reside outside of the Southwest network, games will be available on MLB.TV.
Key matchups
Aside from welcoming Justin Verlander and the New York Mets, the Houston Astros will play several important games during spring training.
St. Louis Cardinals, March 11, 14, 26
Boston Red Sox, March 1
Atlanta Braves, March 3
The Astros are also slated to face their West Palm Beach neighbor, the Washington Nationals, six times.
Edited by Joseph Schiefelbein